Useful links featuring Kati Kati Camp

Download a PDF...
To read what we say in our brochure, click on the link to download the brochure section including Kati Kati Camp. To save a copy onto your computer, right-click on the link and select 'Save Target as...'.
Places which are most often combined with the Kati Kati Camp
Sort by:
Name


|
% of trips


|
Traveller's rating


Serengeti Walking Mobile Camp
|
67%
|


The Serengeti National Park is one of the best wildlife destinations in Africa – attracting so many visitors that some roads become congested. However, only a small portion of this vast park is accessed by road ...
Read more about Serengeti Walking Mobile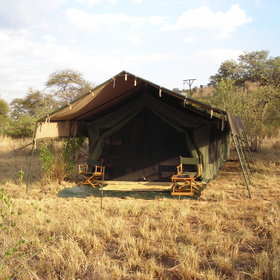 Nomad Serengeti Safari Camp
|
67%
|


Nomad Serengeti Safari Camp is a classic tented mobile camp, which changes location approximately every 10 - 14 days. Its aim is to follow the wildebeest migration around the Serengeti. As the camp has to move ...
Read more about Nomad Serengeti Camp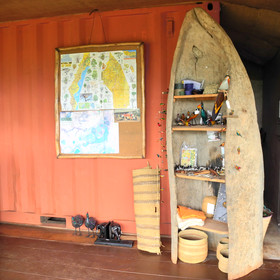 Rhotia Valley Tented Lodge
|
67%
|


Perched high on a hill overlooking the valley below, Rhotia Valley Tented Lodge is a simple and friendly lodge in a good location between the Ngorongoro Crater and the Rift Valley Escarpment. Aside from being a ...
Read more about Rhotia Valley Ttd. Lodge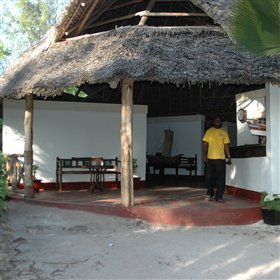 Pongwe Beach Hotel
|
67%
|


Nestled between two outcrops of coral rock and on a secluded stretch of white-powdery beach, Pongwe Beach Hotel is a quiet, simple and great value little lodge. Its sheltered cove is dotted with palm trees, hammocks ...
Read more about Pongwe Beach Hotel
Ndutu Safari Lodge
|
33%
|


Originally a tented camp, Ndutu Safari Lodge was constructed in 1967 by George Dove – a professional hunter with a rather flamboyant moustache – who gave up hunting and chose Ndutu as his regular campsite. Today, ...
Read more about Ndutu Safari Lodge
Lake Masek Tented Camp
|
33%
|


Named for the lake it overlooks, the relatively new Lake Masek Tented Camp is located just south of the border of southern Serengeti National Park and northwest Ngorongoro Conservation area. More commonly known ...
Read more about Lake Masek Tented Camp
Kwihala Camp
|
33%
|


Kwihala is a relatively new mobile operation set up in Ruaha National Park in 2006. There is nothing permanent about this camp; you won't find any cement or stone, and when it moves sites there should be no evidence ...
Read more about Kwihala Camp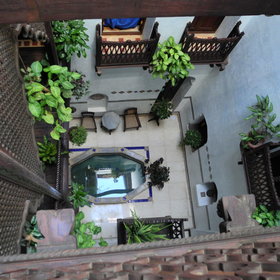 Emerson Spice
|
33%
|

Emerson Spice is a boutique hotel in the heart of Stone Town. It is the brainchild of Emerson, the former part owner of the Emerson & Green which has since become the 236 Hurumzi. Currently there are six impressive ...
Read more about Emerson Spice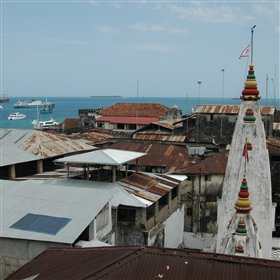 Zanzibar Coffee House
|
33%
|


The small Zanzibar Coffee House Hotel sits above a coffee shop down one of Stone Town's narrow streets. All their coffee comes from the owner's plantation in southern Tanzania. The beans are roasted on site at ...
Read more about Zanzibar Coffee House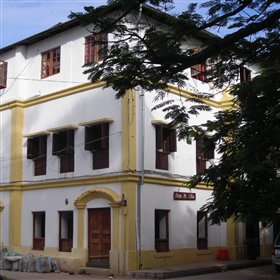 Beyt al Chai
|
33%
|


STOP PRESS Beyt al Chai will be closing its doors on 1st April 2013, when it is being taken over and refurbished by new owners. We await news of its reopening date. The Beyt al Chai is a small boutique hotel ...
Read more about Beyt al Chai
Mchanga Beach Lodge
|
33%
|

The word Mchanga comes from the Swahili for "sand", and at Mchanga Beach Lodge there is certainly no shortage of sand! Mchanga Beach Lodge opened in July 2008, on the site of a very basic old beach lodge, but only ...
Read more about Mchanga Beach Lodge
Chumbe Island Lodge
|
33%
|

Chumbe Island is a tiny coral island about six miles by boat from Zanzibar Town. Many years ago, Tanzania's had a military base here and strictly restricted access to the surrounding ocean. Thus the area's coral ...
Read more about Chumbe Island Lodge