Useful links featuring Kusini Camp

Download a PDF...
To read what we say in our brochure, click on the link to download the brochure section including Kusini Camp. To save a copy onto your computer, right-click on the link and select 'Save Target as...'.
Useful links...
We want you to understand more about Kusini Camp. We're not shy to direct you to their own website as we're confident that a trip there with us will cost you the same or less than booking it any other way, even directly. So follow the links below for more information.
Kusini Camp's website
Easy to navigate, this website has lots of good information and nice clear pictures of the camp.
Places which are most often combined with the Kusini Camp
Sort by:
Name


|
% of trips


|
Traveller's rating


Dunia Camp
|
50%
|

Previously named Sayari South, Dunia Camp is located in Moru Kopjes in the south of central Serengeti. This is perfect for the Wildebeest Migration between December and March, and then well located for the resident game of the central Serengeti for the rest of the year...
Read more about Dunia Camp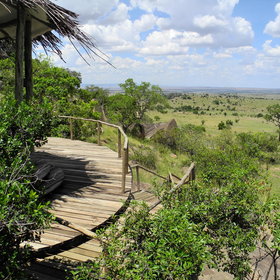 Lamai Serengeti
|
50%
|


Nomad Lamai Serengeti is one of the northern Serengeti's newest permanent camps – having opened at the end of June 2011. It's set high up in the beautiful Kogakuria Kopjies, with views out towards the Mara River Valley and Lamai Wedge – in the far north of the Serengeti ...
Read more about Lamai Serengeti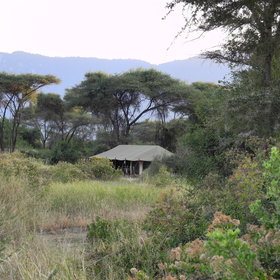 Lemala Manyara
|
50%
|

Lemala Manyara is a seasonal tented camp set in the heart of Lake Manyara National Park, about 60 minutes south of the main gate. It's one of only two lodges situated within the park boundaries allowing instant access to the quieter southern parts of the park, and its wildlife, ...
Read more about Lemala Manyara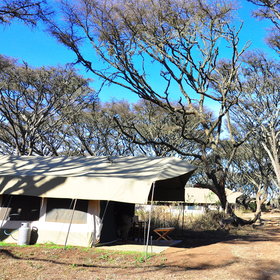 Lemala Ngorongoro
|
50%
|


Lemala Ngorongoro is located on the quieter eastern side of the Ngorongoro Crater rim, a short drive past the Lemala Gate. Lemala Ngorongoro's location is very peaceful with plenty of birdlife, and buffalo and elephant are known to wander through the camp at night. ...
Read more about Lemala Ngorongoro
Oliver's Camp
|
50%
|


In the quiet south-east of Tarangire National Park, beside Silale and Lormakau marshes, Oliver's Camp is a lovely tented camp that sits on a low, sandy ridge. Open from June to the end of March, it is particularly good for game in the height of the dry season, when the ...
Read more about Oliver's Camp
Plantation Lodge
|
50%
|


Plantation Lodge is a tranquil owner-run lodge half way between the Ngorongoro Conservation Area and Lake Manyara National Park. A short distance from the bustling market town of Karatu, it is set in nearly 3 hectares of land, with beautifully maintained gardens and great ...
Read more about Plantation Lodge
Matemwe Lodge
|
50%
|


Matemwe Lodge (formerly Matemwe Bungalows) has always been a long-standing favourite with our travellers - read the recent feedback for an unbiased review. It's situated on the northern edge of Matemwe village, and has a lovely position on a small outcrop of coral rock...
Read more about Matemwe Lodge