Useful links featuring Lake Masek Tented Camp

Useful links...
We want you to understand more about Lake Masek Tented Camp. We're not shy to direct you to their own website as we're confident that a trip there with us will cost you the same or less than booking it any other way, even directly. So follow the links below for more information.
Lake Masek Tented Camp website
Click here to see the website for Lake Masek Tented Camp which offers a little more information and images.
Lake Masek Tented Camp is often combined with:
Sort by:
Name


|
% of trips


|
Traveller's rating


Kati Kati Camp
|
100%
|

Kati Kati Camp is a one of the more simple tented camp located in the Central Serengeti near to Seronera. This area of the Serengeti has reliably good game viewing throughout the year, and is a good place to look for cheetah on the vast open plains. The 15 tents ...
Read more about Kati Kati Camp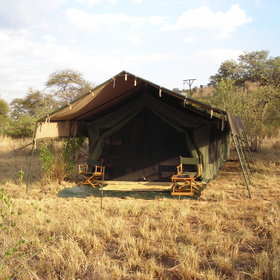 Nomad Serengeti Safari Camp
|
100%
|


Nomad Serengeti Safari Camp is a classic tented mobile camp, which changes location approximately every 10 - 14 days. Its aim is to follow the wildebeest migration around the Serengeti. As the camp has to move frequently - it is designed to be a bush camp and as a result ...
Read more about Nomad Serengeti Camp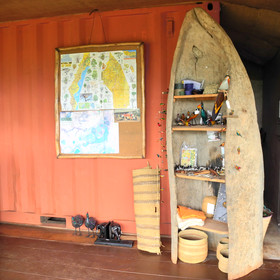 Rhotia Valley Tented Lodge
|
100%
|


Perched high on a hill overlooking the valley below, Rhotia Valley Tented Lodge is a simple and friendly lodge in a good location between the Ngorongoro Crater and the Rift Valley Escarpment. Aside from being a good-value base to explore the surrounding area, the lodge ...
Read more about Rhotia Valley Ttd. Lodge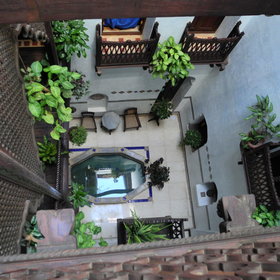 Emerson Spice
|
100%
|

Colourful, stylish and with a strong sense of place, Emerson Spice is a new and not quite finished boutique hotel in the heart of Stone Town. A fabulous rooftop restaurant and individually designed rooms add considerably to its attraction. The brainchild of the former ...
Read more about Emerson Spice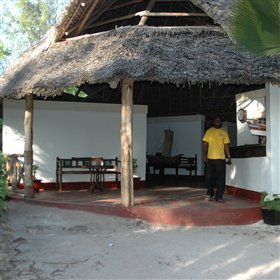 Pongwe Beach Hotel
|
100%
|


Nestled between two outcrops of coral rock and on a secluded stretch of white-powdery beach, Pongwe Beach Hotel is a quiet, simple and great value little lodge. Its sheltered cove is dotted with palm trees, hammocks and sun loungers and at high tide the water cuts Pongwe's ...
Read more about Pongwe Beach Hotel
Chumbe Island Lodge
|
100%
|

Chumbe Island is a tiny coral island about six miles by boat from Zanzibar Town. Many years ago, Tanzania's had a military base here and strictly restricted access to the surrounding ocean. Thus the area's coral remained untouched – even by local fishermen. After that, ...
Read more about Chumbe Island Lodge