Useful links featuring Serengeti Green Camp

Serengeti Green Camp is often combined with:
Sort by:
Name


|
% of trips


|
Traveller's rating


Southern Sun Dar
|
50%
|


The Southern Sun is located in Dar es Salaam's town centre, making it very convenient for those who only have a short stay in the city. With an outdoor pool, restaurant, fitness centre and variety of other facilities, it is a pleasant and good value hotel.
Read more about Southern Sun
Rhino Lodge
|
50%
|


Opened in 2007, Rhino Lodge is a well-run and relatively large lodge in a great location facing dense forest on the slopes of the Ngorongoro Crater, close to the rim. It's refreshingly simple with a relaxed atmosphere, and is operated in conjunction with the governing body ...
Read more about Rhino Lodge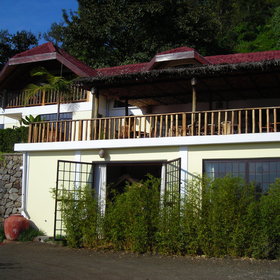 Onsea House
|
50%
|


Onsea House is a small guest house that opened in 2006 and is rapidly earning a reputation for producing some of the best food in Arusha. Owned and run by the Janssens-Onsea family, cousin Axel Janssens is in charge as experienced Chef-Manager. A renovated house, with only ...
Read more about Onsea House
Kati Kati Camp
|
25%
|

Kati Kati Camp is a one of the more simple tented camp located in the Central Serengeti near to Seronera. This area of the Serengeti has reliably good game viewing throughout the year, and is a good place to look for cheetah on the vast open plains. The 15 tents ...
Read more about Kati Kati Camp
Ndutu Safari Lodge
|
25%
|


Originally a tented camp, Ndutu Safari Lodge was constructed in 1967 by George Dove – a professional hunter with a rather flamboyant moustache – who gave up hunting and chose Ndutu as his regular campsite. Today, having been taken over and renovated in 1985, Ndutu is relatively ...
Read more about Ndutu Safari Lodge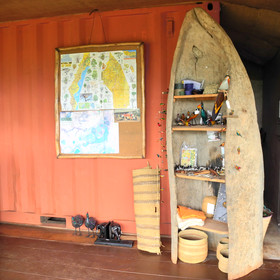 Rhotia Valley Tented Lodge
|
25%
|


Perched high on a hill overlooking the valley below, Rhotia Valley Tented Lodge is a simple and friendly lodge in a good location between the Ngorongoro Crater and the Rift Valley Escarpment. Aside from being a good-value base to explore the surrounding area, the lodge ...
Read more about Rhotia Valley Ttd. Lodge
Elegant Guesthouse
|
25%
|


Situated in the residential area of Klein Windhoek, The Elegant Guesthouse is the sister property to, and located two doors down from, The Elegant B&B, and is an ideal base for an overnight stay in Windhoek. It's a friendly, owner-run accommodation, and just a short drive ...
Read more about Elegant Guesthouse
Eningu Clayhouse
|
25%
|

Eningu Clayhouse Lodge stands in the Kalahari amidst bush savannah, a little over an hour's drive south-east of Windhoek's main international airport. This 65 hecatre farm is owner-run by Bettina Spoerndli and her sons Alex and Timon, and quite a distinctive lodge – as ...
Read more about Eningu Clayhouse
Gorilla Mountain View Lodge
|
25%
|


The newest mid-range hotel in the Volcanoes National Park is the Gorilla Mountain View Lodge. The owners of the lodge are the former owners of the Mountain Gorilla's Nest. The Gorilla Mountain View Lodge has 20 individual cottages constructed out of brick and tile – ...
Read more about Gorilla Mountain View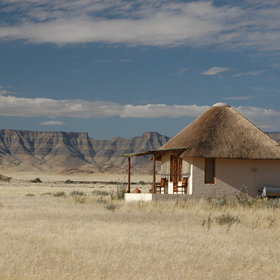 Desert Homestead
|
25%
|


Just over 30km from Sesriem, Desert Homestead offers affordable accommodation in a lovely valley setting, with panoramic views of the Naukluft Mountains and rocky desert landscape. One of the better-value lodges in the area, it is both comfortable and unpretentious. The ...
Read more about Desert Homestead
Acorn House
|
25%
|

Acorn House is a beautifully old house designed in 1904 and is situated on the slopes of Table Mountain in the lovely suburb of Oranjezicht in Cape Town. The house is over 100 years old and a National Monument! Its location is very convenient, close to many restaurants...
Read more about Acorn House