Useful links featuring Serengeti under Canvas
Useful links...
We want you to understand more about Serengeti under Canvas. We're not shy to direct you to their own website as we're confident that a trip there with us will cost you the same or less than booking it any other way, even directly. So follow the links below for more information.
Serengeti under Canvas own webpage
Click here for the section of &Beyond's (previously CC Africa) website on Serengeti under Canvas with some good quality photos and brief information.
Serengeti under Canvas in the media
We often arrange African trips for top journalists and a few of the resultant articles are online. Pieces written about Serengeti under Canvas include:
See our articles page for more pieces about our trips and safaris
Places which are most often combined with the Serengeti under Canvas
Sort by:
Name


|
% of trips


|
Traveller's rating


Gibb's Farm
|
40%
|

Gibb's Farm was built by German settlers in 1929 and is situated half way between Lake Manyara and the Ngorongoro Crater. The main farmhouse was built nearly 80 years ago; it is one of northern Tanzania's oldest guesthouses...
Read more about Gibbs Farm
Ngorongoro Crater Lodge
|
40%
|


Occupying a spectacular spot right on the rim of the Crater, Ngorongoro Crater Lodge is undoubtedly one of the most opulent lodges in Africa. Combining architectural hints of traditional Maasai manyattas (homesteads) ...
Read more about Crater Lodge
Lake Manyara Tree Lodge
|
40%
|


The only lodge situated within Lake Manyara National Park, Lake Manyara Tree Lodge is tucked away in the far south of the park within a forest of mahogany, wild mango and fig trees. It's far from the busy main ...
Read more about Lake Manyara Tree Lodge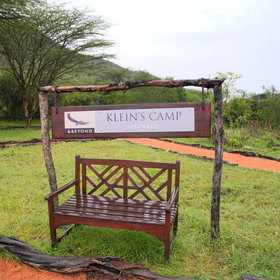 Kleins Camp
|
20%
|

Klein's Camp is a small, luxury lodge that was originally built as a hunting camp. It sits in its own 10,000 hectare private concession area in Loliondo. Klein's leases this land from the Maasai and is for the ...
Read more about Klein's Camp
Oliver's Camp
|
20%
|


In the quiet south-east of Tarangire National Park, beside Silale and Lormakau marshes, Oliver's Camp is a lovely tented camp that sits on a low, sandy ridge. Open from June to the end of March, it is particularly ...
Read more about Oliver's Camp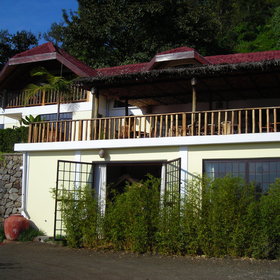 Onsea House
|
20%
|


Onsea House is a small guest house that opened in 2006 and is rapidly earning a reputation for producing some of the best food in Arusha. Owned and run by the Janssens-Onsea family, cousin Axel Janssens is in charge ...
Read more about Onsea House
Lake Manze Adventure Camp
|
20%
|


Lake Manze Adventure Camp (sometimes referred to as Lake Manze Tented Camp, and often known simply as Lake Manze Camp) opened in 2007 as a sister camp to the existing and very good Selous Impala and Mdonya Old ...
Read more about Lake Manze Camp
Mwagusi Safari Camp
|
20%
|


Set on the banks of the seasonal Mwagusi River, Mwagusi Camp is both smart and very comfortable, yet quite rustic in feel. It has been operating in Ruaha National Park for well over a decade. As a result, the game ...
Read more about Mwagusi Safari Camp
Oyster Bay
|
20%
|

Owned by the team who run the top-end Beho Beho Camp , in the Selous Game Reserve, The Oyster Bay Hotel is in the 'Oyster Bay' district of Dar es Salaam. It was renovated extensively between 2006 and November ...
Read more about Oyster Bay
Mountain Gorillas Nest
|
20%
|


For an acceptable hotel, that's also near to the start of the gorilla treks, consider the Gorilla's Nest. As recently as five or six years ago this was the very best hotel in this area, and it has grown steadily in recent years...
Read more about Mountain Gorillas Nest
Kigali Serena Hotel
|
20%
|

Serena Hotels took over the operation of Kigali InterContinental Hotel on 1st February 2007, renaming it the Kigali Serena Hotel.The hotel group is planning construction of additional rooms, and also a general ...
Read more about Kigali Serena Hotel
Unguja Lodge
|
20%
|


Run by the ever-helpful couple, Ralph and Elies, Unguja Lodge is a small, relaxed and friendly lodge in a lovely spot overlooking the picturesque Menai Bay Conservation area. The design of Unguja is modern ...
Read more about Unguja Lodge
Mnemba Island Lodge
|
20%
|


The term 'barefoot luxury' might have been coined for Mnemba, a private, previously uninhabited island about 5km from the east coast of Zanzibar. At its centre is a tropical forest, home to nothing more dangerous ...
Read more about Mnemba Island Lodge