Useful links featuring Serengeti Walking Mobile Camp

Serengeti Walking Mobile is often combined with:
Sort by:
Name


|
% of trips


|
Traveller's rating


Kati Kati Camp
|
67%
|

Kati Kati Camp is a one of the more simple tented camp located in the Central Serengeti near to Seronera. This area of the Serengeti has reliably good game viewing throughout the year, and is a good place to look for cheetah on the vast open plains. The 15 tents ...
Read more about Kati Kati Camp
Ndutu Safari Lodge
|
67%
|


Originally a tented camp, Ndutu Safari Lodge was constructed in 1967 by George Dove – a professional hunter with a rather flamboyant moustache – who gave up hunting and chose Ndutu as his regular campsite. Today, having been taken over and renovated in 1985, Ndutu is relatively ...
Read more about Ndutu Safari Lodge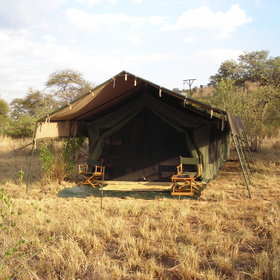 Nomad Serengeti Safari Camp
|
33%
|


Nomad Serengeti Safari Camp is a classic tented mobile camp, which changes location approximately every 10 - 14 days. Its aim is to follow the wildebeest migration around the Serengeti. As the camp has to move frequently - it is designed to be a bush camp and as a result ...
Read more about Nomad Serengeti Camp
Southern Sun Dar
|
33%
|


The Southern Sun is located in Dar es Salaam's town centre, making it very convenient for those who only have a short stay in the city. With an outdoor pool, restaurant, fitness centre and variety of other facilities, it is a pleasant and good value hotel.
Read more about Southern Sun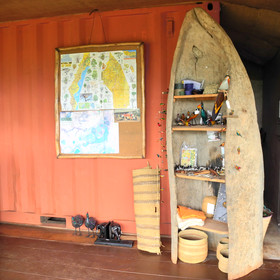 Rhotia Valley Tented Lodge
|
33%
|


Perched high on a hill overlooking the valley below, Rhotia Valley Tented Lodge is a simple and friendly lodge in a good location between the Ngorongoro Crater and the Rift Valley Escarpment. Aside from being a good-value base to explore the surrounding area, the lodge ...
Read more about Rhotia Valley Ttd. Lodge
Plantation Lodge
|
33%
|


The privately run Plantation Lodge is located between Ngorongoro Conservation Area and Lake Manyara National Park, a short distance from the bustling market town of Karatu. It's set in nearly three hectares of beautifully maintained gardens, staffed entirely by local residents ...
Read more about Plantation Lodge
Lake Manze Adventure Camp
|
33%
|


Lake Manze Adventure Camp opened in 2007 on a prime location overlooking Lake Manze, which is one of the more northerly of a series of lakes and rivers within a rich alluvial floodplain of the Rufiji River. It lies at the heart of Tanzania's Selous Game Reserve, and was ...
Read more about Lake Manze Camp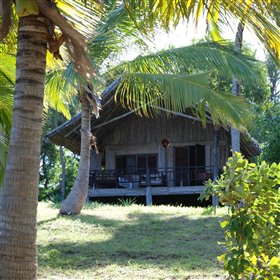 Pole Pole
|
33%
|


Pole Pole is a lovely relaxed beach lodge, set amongst coconut palms and overlooking the calm and sheltered Chole Bay in the Mafia Island Marine Park. The phrase 'pole pole' means 'slowly slowly' in Swahili, and certainly says a lot about the atmosphere here. With only ...
Read more about Pole Pole
Kwihala Camp
|
33%
|


Kwihala is a mobile operation set up in Ruaha National Park in 2006. In early 2014 it was announced that it is being taken over from June onwards by a well known company who run a number of operations in northern Tanzania. We have no doubt the excellent standards which ...
Read more about Kwihala Camp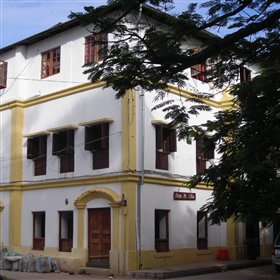 Beyt al Chai
|
33%
|


STOP PRESS Beyt al Chai will be closing its doors on 1st April 2013, when it is being taken over and refurbished by new owners. We await news of its reopening date. The Beyt al Chai is a small boutique hotel which is relaxed and peaceful, and a favourite amongst our travellers...
Read more about Beyt al Chai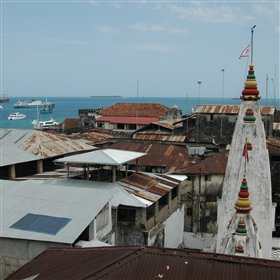 Zanzibar Coffee House
|
33%
|


The small Zanzibar Coffee House Hotel sits above a coffee shop down one of Stone Town's narrow streets. All their coffee comes from the owner's plantation in southern Tanzania. The beans are roasted on site at the hotel, and as a result the entire hotel has a lovely aroma...
Read more about Zanzibar Coffee House
Mchanga Beach Lodge
|
33%
|

Standing in lush gardens on the site of a very basic old beach lodge, the small and simple Mchanga Beach Lodge opened in 2008, having been completely redeveloped by a friendly and engaging German-American couple, Thomas and Gloria Zimmermann. Mchanga is Swahili for 'sand' ...
Read more about Mchanga Beach Lodge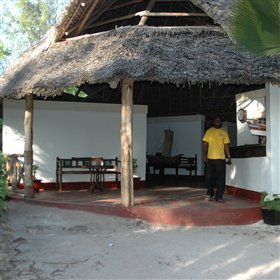 Pongwe Beach Hotel
|
33%
|


Nestled between two outcrops of coral rock and on a secluded stretch of white-powdery beach, Pongwe Beach Hotel is a quiet, simple and great value little lodge. Its sheltered cove is dotted with palm trees, hammocks and sun loungers and at high tide the water cuts Pongwe's ...
Read more about Pongwe Beach Hotel