Useful links featuring Little Oliver's Camp

Little Oliver's is often combined with:
Sort by:
Name


|
% of trips


|
Traveller's rating


Oliver's Camp
|
50%
|


In the quiet south-east of Tarangire National Park, beside Silale and Lormakau marshes, Oliver's Camp is a lovely tented camp that sits on a low, sandy ridge. Open from June to the end of March, it is particularly good for game in the height of the dry season, when the ...
Read more about Oliver's Camp
Ngorongoro Sopa Lodge
|
50%
|

With 98 rooms, the Ngorongoro Sopa Lodge is a very large and rather dated hotel. However, it occupies a lovely spot right on the eastern edge of the Ngorongoro Crater. Its size means that it wouldn't be everyone's first choice of hotel, but the views over the Crater are ...
Read more about Ngorongoro Sopa Lodge
Dunia Camp
|
50%
|

Dunia Camp is located in the Moru Kopjes in the south of central Serengeti. This elegant yet unpretentious camp is in a good area for seeing the Wildebeest Migration between December and March, and then well located for the resident game of the central Serengeti for the rest of the year...
Read more about Dunia Camp
Plantation Lodge
|
50%
|


The privately run Plantation Lodge is located between Ngorongoro Conservation Area and Lake Manyara National Park, a short distance from the bustling market town of Karatu. It's set in nearly three hectares of beautifully maintained gardens, staffed entirely by local residents ...
Read more about Plantation Lodge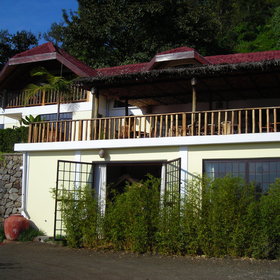 Onsea House
|
50%
|


Onsea House is a small guest house that opened in 2006 and is rapidly earning a reputation for producing some of the best food in Arusha. Owned and run by the Janssens-Onsea family, cousin Axel Janssens is in charge as experienced Chef-Manager. A renovated house, with only ...
Read more about Onsea House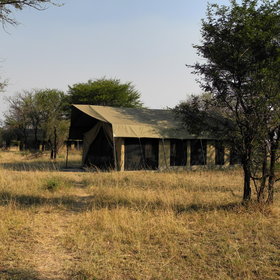 Olakira Mara - Ndutu Camp
|
50%
|


Olakira Camp, sometimes known as either Olakira Mara, or Olakira Ndutu depending on where it's located, is a semi-permanent tented camp that moves twice a year to a new location, depending on the location of the wildebeest migration at the time. Through the months of ...
Read more about Olakira Camp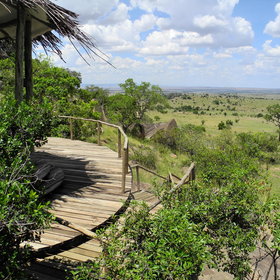 Lamai Serengeti
|
50%
|


Nomad Lamai Serengeti opened at the end of June 2011. It's set high up in the beautiful Kogakuria Kopjies, with views out towards the Mara River Valley and Lamai Wedge – in the far north of the Serengeti National Park, just south of the border with Kenya. Between July and ...
Read more about Lamai Serengeti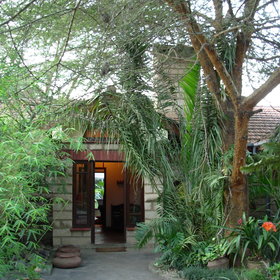 Macushla House
|
50%
|


Macushla House is a converted home situated in the leafy, quiet Langata area of southwest Nairobi. This residential suburb is about 18km from downtown Nairobi and 30km from the international airport. Macushla House is a delightful guest house which has been popular with ...
Read more about Macushla House