Lufupa River Camp is often combined with:
Sort by:
Name


|
% of trips


|
Traveller's rating


Musanza Bushcamp
|
100%
|


Sadly, Musanza Bushcamp is closed and is not due to re-open in the foreseeable future. Musanza Bushcamp is a semi-permanent bushcamp hidden under thick shady trees on a wooded 'island' and overlooking permanent pools along the Lufupa River. It's only open during Zambia's ...
Read more about Musanza Bushcamp
Taj Pamodzi Hotel
|
50%
|


The Taj Pamodzi Hotel, in the centre of Lusaka, and is most frequently used by our travellers as a stop-over hotel for just one night, typically for those who need to connect onto the early morning flight with British Airways back to London. It's a large, slightly impersonal ...
Read more about Taj Pamodzi Hotel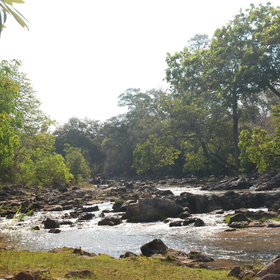 Mwaleshi Camp
|
50%
|


Located in the remote, walking-only area of the North Luangwa National Park, Mwaleshi Camp is a rustic little safari camp. It stands beside the crystal-clear Mwaleshi River, 10km from its confluence with the main Luangwa River, in a wilderness area renowned for its huge ...
Read more about Mwaleshi Camp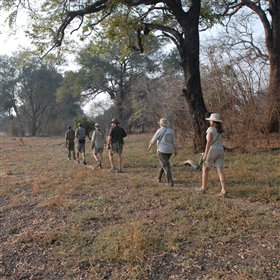 Crocodile Bushcamp
|
50%
|

The tiny and stylishly rustic Crocodile Bushcamp – also known as Crocodile River Camp – is one half of a pair of bushcamps, known as 'the Chikoko Trails Camps' which occupy a remote section of the South Luangwa National Park where no vehicles are permitted. Made of reed ...
Read more about Crocodile Bushcamp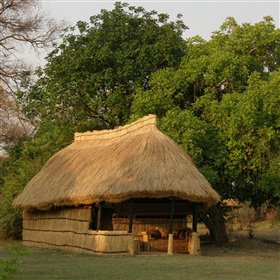 Tafika
|
50%
|


Home to John and Carol Coppinger, the founders of Remote Africa Safaris, Tafika is a small and apparently fairly rustic camp standing on the banks of the Luangwa River, on the north side of the beautiful Nsefu Sector of South Luangwa National Park. Tafika and its two satellite ...
Read more about Tafika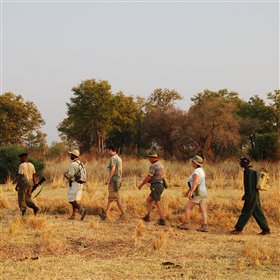 Chikoko Tree Camp
|
50%
|


Chikoko Tree Camp is an exceptionally small and intimate bushcamp that overlooks the seasonal Chikoko River – a scenic, winding channel lined by shady ebony trees. It is set in a remote area of the South Luangwa National Park that is exclusive to walking safaris; there ...
Read more about Chikoko Tree Camp