Useful links featuring Waterberry Zambezi Lodge
Useful links...
We want you to understand more about Waterberry Zambezi Lodge. We're not shy to direct you to their own website as we're confident that a trip there with us will cost you the same or less than booking it any other way, even directly. So follow the links below for more information.
Waterberry Zambezi Lodge
Read more about Waterberry Zambezi Lodge on their own website.
Places which are most often combined with the Waterberry Zambezi Lodge
Sort by:
Name


|
% of trips


|
Traveller's rating


Kafunta River Lodge
|
80%
|


Opened in 1998, Kafunta River Lodge is about 9km from the main road between Mfuwe Airport and the bridge. It stands beside the river and was built from scratch by a team including Ron and Anke Cowan, who now own and run the camp. Its central dining/bar area under a huge ...
Read more about Kafunta River Lodge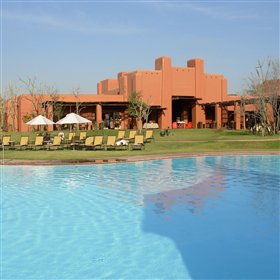 Zambezi Sun
|
40%
|


Opened in 2001, the 3-star Zambezi Sun is a sprawling resort hotel with an informal atmosphere, and a colourful, fun design throughout. The closest hotel to the Victoria Falls, it's really all about the location as you're just a few minutes walk from one of the Natural ...
Read more about Zambezi Sun
Taj Pamodzi Hotel
|
40%
|


The Taj Pamodzi Hotel, in the centre of Lusaka, and is most frequently used by our travellers as a stop-over hotel for just one night, typically for those who need to connect onto the early morning flight with British Airways back to London. It's a large, slightly impersonal ...
Read more about Taj Pamodzi Hotel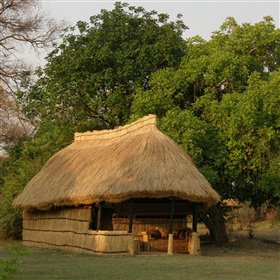 Tafika
|
40%
|


Home to John and Carol Coppinger, the founders of Remote Africa Safaris, Tafika is a small and apparently fairly rustic camp standing on the banks of the Luangwa River, on the north side of the beautiful Nsefu Sector of South Luangwa National Park. Tafika and its two satellite ...
Read more about Tafika
Kasaka River Lodge
|
20%
|


Kasaka River Lodge is a relatively simple and functional camp set outside the boundary of the Lower Zambezi National Park. When we last visited it had just been taken over by the excellent Chongwe River Camp, and thus we expect standards of guiding and service to improve ...
Read more about Kasaka River Lodge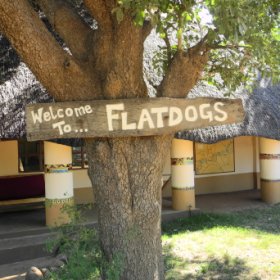 Flatdogs Camp
|
20%
|

Located in the Mfuwe area, just outside the gates into South Luangwa National Park, Flatdogs Camp was once known as an excellent backpackers' option and a really low-cost base for visiting the area. Whilst trying hard to retain its focus on value, its standards have improved ...
Read more about Flatdogs Camp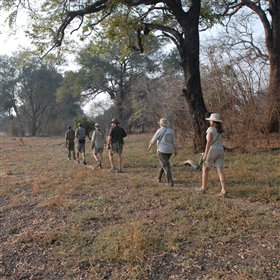 Crocodile Bushcamp
|
20%
|

The tiny and stylishly rustic Crocodile Bushcamp – also known as Crocodile River Camp – is one half of a pair of bushcamps, known as 'the Chikoko Trails Camps' which occupy a remote section of the South Luangwa National Park where no vehicles are permitted. Made of reed ...
Read more about Crocodile Bushcamp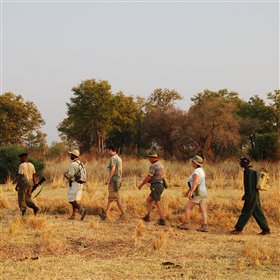 Chikoko Tree Camp
|
20%
|


Chikoko Tree Camp is an exceptionally small and intimate bushcamp that overlooks the seasonal Chikoko River – a scenic, winding channel lined by shady ebony trees. It is set in a remote area of the South Luangwa National Park that is exclusive to walking safaris; there ...
Read more about Chikoko Tree Camp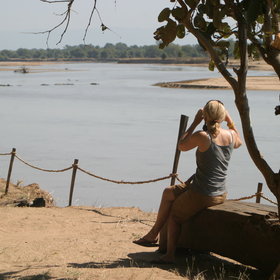 Island Bush Camp
|
20%
|


Island Bush Camp is situated a three-hour drive away from its sister camp Kafunta Lodge, and is a simple property with just five thatched bush chalets. Each of Island Bush Camp's chalets is raised off the ground on its own wooden platform. The front of these are completely ...
Read more about Island Bush Camp
Kwara Camp
|
20%
|

Kwara Camp and its nearby sister camp, Little Kwara, lie within the private 1,750km² Kwara Reserve, adjacent to northern Moremi Game Reserve, in northern Botswana. Situated on a forested island, and shaded by large trees overlooking floodplains and a seasonal lagoon, it ...
Read more about Kwara Camp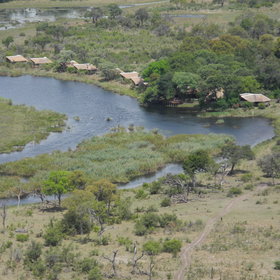 Lagoon Camp
|
20%
|


The Kwando Concession is currently the largest private wildlife reserve in Botswana, covering 2,320km² of unfenced wilderness in the far north of the country. Only two camps share this vast reserve, Lagoon Camp to the north and its sister camp, Lebala, to the south. Most ...
Read more about Lagoon Camp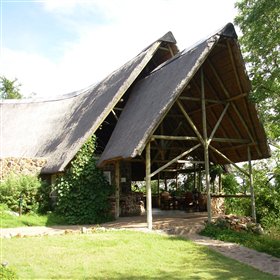 Muchenje Safari Lodge
|
20%
|


Located in the Chobe Forest Reserve, to the west of Chobe National Park and about 50km from Kasane, Muchenje Safari Lodge sits high on an escarpment overlooking a seasonal floodplain and onwards to the river in the distance. Muchenje isn't as luxurious as many of the lodges ...
Read more about Muchenje Safari Lodge
Khwai Tented Camp
|
20%
|


The small Khwai Tented Camp is located within the Khwai Community Concession, a beautiful, game-rich area that's separated from the Moremi Game Reserve by the Khwai River. This isn't a luxury lodge – its simple style is reminiscent of Botswana's old safari days when intrepid ...
Read more about Khwai Tented Camp
San Camp
|
20%
|


San Camp is the sister camp of Jack's Camp and Camp Kalahari. It closed in 2010 and re-opened in late June 2011 after being completely rebuilt. The camp is set in a sparse forest of real fan palms, in grasslands on the edge of the spectacular Ntwetwe Pan, overlooking the ...
Read more about San Camp