Useful links featuring Chongwe River House


Read in more depth...
Click on the link below to read sections from the Bradt guidebook which are related to Chongwe River House.
Chongwe River House
Put Chongwe River House into context - read more about it in the Bradt guide
Useful links...
We want you to understand more about Chongwe River House. We're not shy to direct you to their own website as we're confident that a trip there with us will cost you the same or less than booking it any other way, even directly. So follow the links below for more information.
Chongwe River House
Click here to link to the Chongwe River House website. This smart site has good informationa and some great photos.
Live availability for this house
Use this link to check live on the availability of space at Chongwe River House - use the boxes to specify your start date, then click the green arrow. (This house shows up near the bottom of the display.
Chongwe River House is often combined with:
Sort by:
Name


|
% of trips


|
Traveller's rating


Robin's House
|
33%
|


Very close to Nkwali Camp, Robin's House is a private two-bedroom house (a double room and a triple, each with a large private bathrooms). It's self-contained, with a kitchen, a chef, a valet and a private 4WD game-viewing vehicle and safari guide. This allows families ...
Read more about Robin's House
Luangwa Safari House
|
33%
|


In the Nkwali area, the spectacular Luangwa Safari House is a luxurious four-bedroomed house has been designed with originality and luxury in mind - complete with its own pool and deck in a great bush location overlooking a waterhole and the backdrop of the Chindeni Hills...
Read more about Luangwa Safari House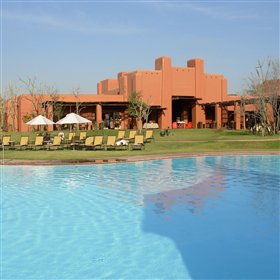 Zambezi Sun
|
22%
|


Opened in 2001, the 3-star Zambezi Sun is a sprawling resort hotel with an informal atmosphere, and a colourful, fun design throughout. The closest hotel to the Victoria Falls, it's really all about the location as you're just a few minutes walk from one of the Natural ...
Read more about Zambezi Sun
Kasaka River Lodge
|
11%
|


Kasaka River Lodge is a relatively simple and functional camp set outside the boundary of the Lower Zambezi National Park. When we last visited it had just been taken over by the excellent Chongwe River Camp, and thus we expect standards of guiding and service to improve ...
Read more about Kasaka River Lodge
Taj Pamodzi Hotel
|
11%
|


The Taj Pamodzi Hotel, in the centre of Lusaka, and is most frequently used by our travellers as a stop-over hotel for just one night, typically for those who need to connect onto the early morning flight with British Airways back to London. It's a large, slightly impersonal ...
Read more about Taj Pamodzi Hotel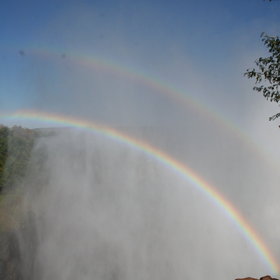 Tongabezi
|
11%
|

Set on the steep banks of the Zambezi River, about 18km upstream from the Victoria Falls, Tongabezi has long been one of the region's most romantic – and exclusive – hideaways. It was founded in 1990, many years before most of Africa's safari lodges, and from the beginning ...
Read more about Tongabezi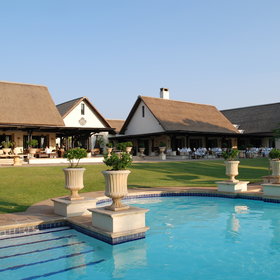 Royal Livingstone Hotel
|
11%
|

Opened in 2001, the five-star Royal Livingstone Hotel sits in landscaped gardens in Zambia, on the banks of the Zambezi River, just a 15-minute walk from the Victoria Falls. The spray from the Falls is often visible from the grounds of the hotel. The Royal Livingstone ...
Read more about Royal Livingstone Hotel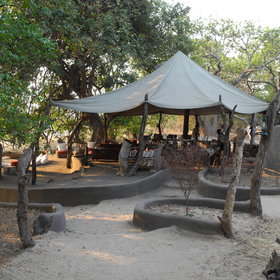 Tena Tena
|
11%
|


Run by Robin Pope Safaris , Tena Tena is in the remote Nsefu Sector, on the north side of South Luangwa National Park in an area rich with game. In August 2012 the camp was moved to a new location, about a kilometre upstream from its previous site, but it remains on the ...
Read more about Tena Tena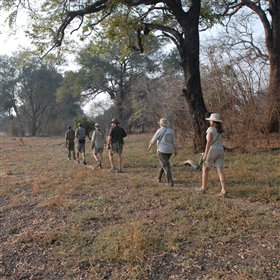 Crocodile Bushcamp
|
11%
|

The tiny and stylishly rustic Crocodile Bushcamp – also known as Crocodile River Camp – is one half of a pair of bushcamps, known as 'the Chikoko Trails Camps' which occupy a remote section of the South Luangwa National Park where no vehicles are permitted. Made of reed ...
Read more about Crocodile Bushcamp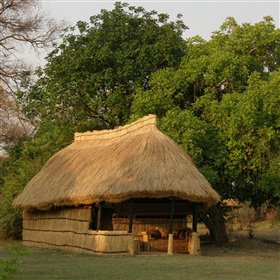 Tafika
|
11%
|


Home to John and Carol Coppinger, the founders of Remote Africa Safaris, Tafika is a small and apparently fairly rustic camp standing on the banks of the Luangwa River, on the north side of the beautiful Nsefu Sector of South Luangwa National Park. Tafika and its two satellite ...
Read more about Tafika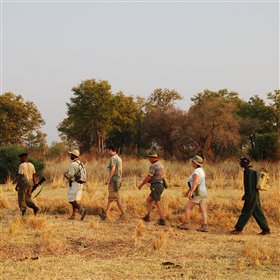 Chikoko Tree Camp
|
11%
|


Chikoko Tree Camp is an exceptionally small and intimate bushcamp that overlooks the seasonal Chikoko River – a scenic, winding channel lined by shady ebony trees. It is set in a remote area of the South Luangwa National Park that is exclusive to walking safaris; there ...
Read more about Chikoko Tree Camp
Danforth Lodge
|
11%
|


Home to Howard and Michelle Massey-Hicks, Danforth Lodge is a friendly, simple, owner-run lodge situated in Chembe village at Cape Maclear, on the southern shore of Lake Malawi. It fronts onto a long sandy beach with views towards the islands, and around the corner is the ...
Read more about Danforth Lodge