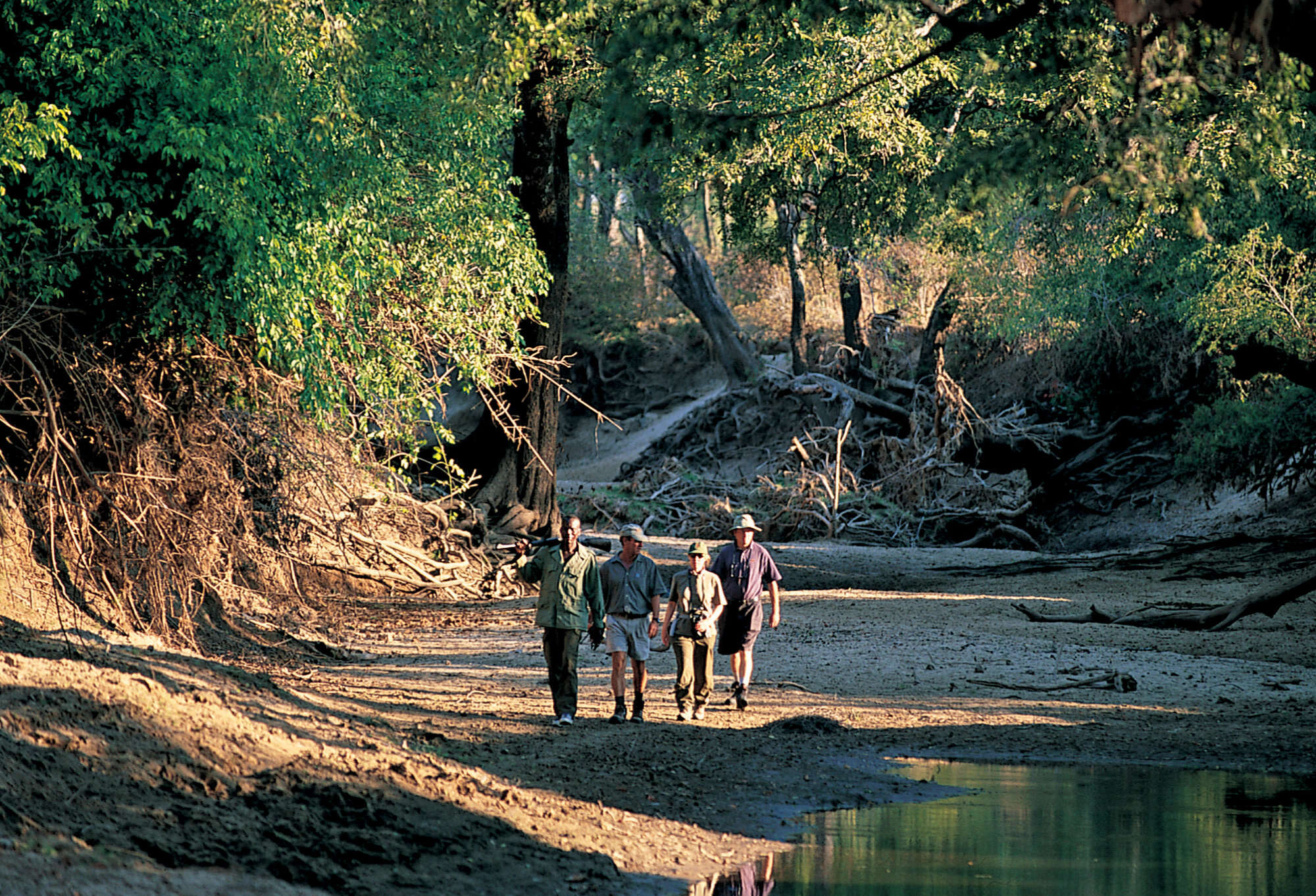 Perekani Trail: In full
This innovative trip completes a 10-night walking trail in Zambia's South Luangwa, using two small, high-quality owner-run operations; you'll walk between most of these camps and follow part of the route that David Livingstone took when he journeyed through the area. It's a great walking safari proceeding camp-to-camp through an area with first-class wildlife, seen with the help of some of the Luangwa Valley's top safari guides.
---
Day 1
Starting from London Heathrow, your scheduled British Airways overnight flight will take you directly to Lusaka.
---
Days 2-3
---
Days 4-5
---
Days 6-7
---
Days 8-9
---
Days 10-11
---
Day 12
---
Day 13
Rising early, you'll be transferred early in the morning to the airport to connect to your direct flight back to London Heathrow with British Airways. You'll arrive back into Heathrow in the late afternoon – after a superb trip to Zambia.
---
See Prices & details for the precise dates/prices for this trip - and all the fine print.