Useful links featuring Chamilandu Bushcamp


Read in more depth...
Click on the link below to read sections from the Bradt guidebook which are related to Chamilandu Bushcamp.
Chamilandu Bushcamp
Put Chamilandu Bushcamp into context - read more about it in the Bradt guide
Useful links...
We want you to understand more about Chamilandu Bushcamp. We're not shy to direct you to their own website as we're confident that a trip there with us will cost you the same or less than booking it any other way, even directly. So follow the links below for more information.
Chamilandu Bushcamp
Click here to visit the Chalimandu website for acces to some more photos and information about the camp.
Chamilandu Bushcamp is often combined with:
Sort by:
Name


|
% of trips


|
Traveller's rating


Kuyenda Bushcamp
|
67%
|

Kuyenda is one of the more rustic and traditional safari bushcamps in South Luangwa National Park – with a clear emphasis on excellent guiding. It's situated under a grove of evergreen Natal mahogany trees, next to the Manzi River – which during the dry season is usually ...
Read more about Kuyenda Bushcamp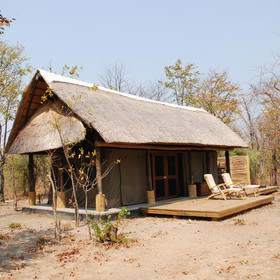 Zungulila
|
33%
|

Zungulila is the newest bush camp in the southern area of the South Luangwa National Park. As the camp is built in one of the more remote areas of the park, a stay at this small camp promises to be an intimate experience in an unspoilt wilderness. Zungulila Bushcamp ...
Read more about Zungulila
Chindeni
|
33%
|


Chindeni Bushcamp is one of the South Luangwa's most luxurious and well-furnished bushcamps. It underwent extensive refurbishment in 2010 and has emerged modern and minimalist in style. Those looking for something stylish and contemporary will love this camp. Note that ...
Read more about Chindeni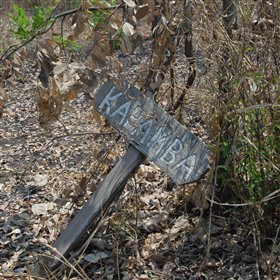 Kapamba Bushcamp
|
33%
|


In the far south of South Luangwa National Park, along the shallow, seasonal Kapamba River, lies Kapamba Bushcamp, owned by The Bushcamp Company. With North Africa influence in its decor, bright colours and some new contemporary furniture, this is a stylish camp and a very ...
Read more about Kapamba Bushcamp
Kakuli Bushcamp
|
33%
|


Kakuli Bush Camp is a small, intimate camp situated in an area of South Luangwa National Park known for its high density of wildlife. One of Norman Carr Safaris' seasonal camps, it overlooks a floodplain from an elevated bank of the Luangwa River, not far from its confluence ...
Read more about Kakuli Bushcamp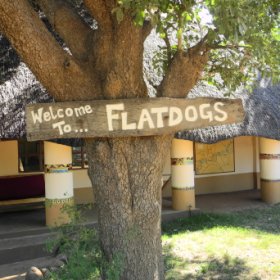 Flatdogs Camp
|
33%
|

Located in the Mfuwe area, just outside the gates into South Luangwa National Park, Flatdogs Camp was once known as an excellent backpackers' option and a really low-cost base for visiting the area. Whilst trying hard to retain its focus on value, its standards have improved ...
Read more about Flatdogs Camp
Mwamba Bushcamp
|
33%
|


Mwamba Bushcamp is set beneath the shade of tall ebony trees overlooking a waterhole in the usually dry bed of the seasonal Mwamba River. Owned by Derek and Jules Shenton, it is a very natural yet comfortable camp: small, intimate and very remote. Mwamba is the smaller ...
Read more about Mwamba Bushcamp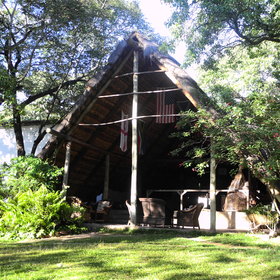 Pioneer Camp
|
33%
|


Pioneer Camp is situated just outside Lusaka, twenty minutes from the international airport - and this location is key to why we sometimes recommend it. If you have an early morning flight out of Lusaka, then spending your last night here might make sense. It's in a fairly ...
Read more about Pioneer Camp
Taj Pamodzi Hotel
|
33%
|


The Taj Pamodzi Hotel, in the centre of Lusaka, and is most frequently used by our travellers as a stop-over hotel for just one night, typically for those who need to connect onto the early morning flight with British Airways back to London. It's a large, slightly impersonal ...
Read more about Taj Pamodzi Hotel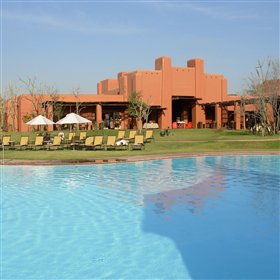 Zambezi Sun
|
33%
|


Opened in 2001, the 3-star Zambezi Sun is a sprawling resort hotel with an informal atmosphere, and a colourful, fun design throughout. The closest hotel to the Victoria Falls, it's really all about the location as you're just a few minutes walk from one of the Natural ...
Read more about Zambezi Sun