Useful links featuring Chinzombo

Download a PDF...
To read what we say in our brochure, click on the link to download the brochure section including Chinzombo. To save a copy onto your computer, right-click on the link and select 'Save Target as...'.
Useful links...
We want you to understand more about Chinzombo. We're not shy to direct you to their own website as we're confident that a trip there with us will cost you the same or less than booking it any other way, even directly. So follow the links below for more information.
Chinzombo is often combined with:
Sort by:
Name


|
% of trips


|
Traveller's rating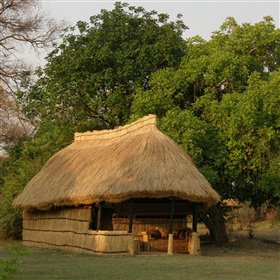 Tafika
|
100%
|


Home to John and Carol Coppinger, the founders of Remote Africa Safaris, Tafika is a small and apparently fairly rustic camp standing on the banks of the Luangwa River, on the north side of the beautiful Nsefu Sector of South Luangwa National Park. Tafika and its two satellite ...
Read more about Tafika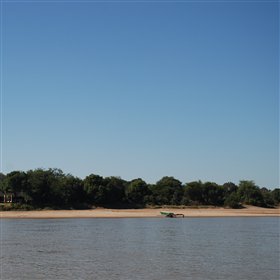 Luangwa River Camp
|
50%
|

Luangwa River Camp was built by a young English couple, Barry and Tara, who arrived in Zambia in 2001 with a host of ideas and huge enthusiasm, and the determination to carry them through. Their experiences were chronicled by the BBC TV programme "No Going Back", which ...
Read more about Luangwa River Camp
Taj Pamodzi Hotel
|
50%
|


The Taj Pamodzi Hotel, in the centre of Lusaka, and is most frequently used by our travellers as a stop-over hotel for just one night, typically for those who need to connect onto the early morning flight with British Airways back to London. It's a large, slightly impersonal ...
Read more about Taj Pamodzi Hotel
Eight Reedbuck Hotel
|
50%
|


Anonymously sited in Lusaka's residential suburb of Kabulonga, number 8 Reedbuck Road seems like any other house on the road. However, inside Eight Reedbuck, its individual and flexible approach allows it to claim the title of Lusaka's first boutique hotel – even if a few ...
Read more about Eight Reedbuck Hotel
Chiawa Camp
|
50%
|


The unpretentious, family-owned and run Chiawa Camp is set in the heart of the game-rich Lower Zambezi National Park. Chiawa stands on the grassy banks of the Zambezi River with uninterrupted views across the Zambezi, overlooking Zimbabwe's Mana Pools National Park. The ...
Read more about Chiawa Camp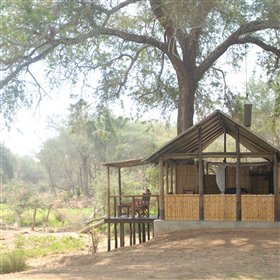 Old Mondoro Bushcamp
|
50%
|

Old Mondoro Bushcamp takes its name from the Shona word for lion. It is a small and simple bush camp situated on the banks of the Zambezi River, overlooking reed islands where buffalo feed and hippos bask. As there are only four bush chalets at Old Mondoro this simple ...
Read more about Old Mondoro Bushcamp