Useful links featuring Kalamu Lagoon Camp

Download a PDF...
To read what we say in our brochure, click on the link to download the brochure section including Kalamu Lagoon Camp. To save a copy onto your computer, right-click on the link and select 'Save Target as...'.
Kalamu Lagoon Camp is often combined with:
Sort by:
Name


|
% of trips


|
Traveller's rating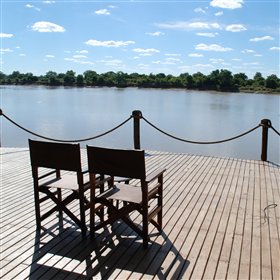 Nkwali
|
50%
|

Built on the banks of the Luangwa River, Nkwali Camp sits under the shade of tall mahogany, ebony and sausage trees. Owned and run by Robin Pope Safaris the camp is well situated a relatively short drive from Mfuwe Airport and overlooking South Luangwa National Park. Nkwali ...
Read more about Nkwali
Kaingo Camp
|
50%
|

The well-established Kaingo Camp overlooks the Luangwa River from beneath an old grove of ebony trees. Owned by Derek Shenton and his family, it's one of the few owner-run camps remaining in South Luangwa National Park. Derek still heads up the team and is frequently in ...
Read more about Kaingo Camp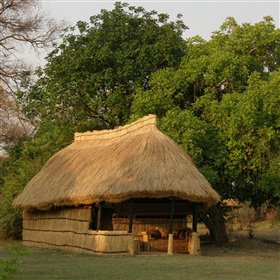 Tafika
|
50%
|


Home to John and Carol Coppinger, the founders of Remote Africa Safaris, Tafika is a small and apparently fairly rustic camp standing on the banks of the Luangwa River, on the north side of the beautiful Nsefu Sector of South Luangwa National Park. Tafika and its two satellite ...
Read more about Tafika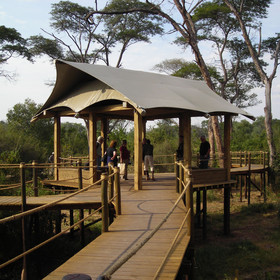 Toka Leya Camp
|
50%
|


The brand new Toka Leya Camp opened in May 2008 – and it's beautiful! Toka Leya Camp is named after the local Toka Leya people, who inhabited this area near Livingstone for centuries even before David Livingstone arrived here. It's been built and run by Wilderness Safaris, ...
Read more about Toka Leya Camp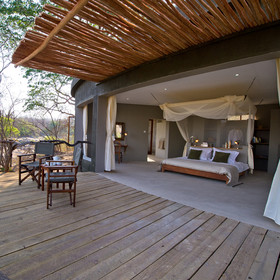 Mkulumadzi Lodge
|
50%
|

Overlooking tumbling rapids at the confluence of the Shire and Mkulumadzi (sometimes written 'Mkurumadzi', or even 'Mukulumadzi') rivers, Mkulumadzi is the newest safari lodge owned by Robin Pope Safaris and opened in July 2011. It's a small, smart camp in a newly revitalised reserve...
Read more about Mkulumadzi
The Makokola Retreat
|
50%
|

Close to the town of Mangochi, The Makokola Retreat, previously Club Makokola or 'Club Mak' as it was known, is a thatched resort built beside a 600m-long golden beach on Lake Malawi's southern shores. It has 56 comfortable rooms, including some suites and family rooms, ...
Read more about The Makokola Retreat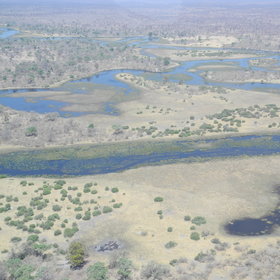 DumaTau
|
50%
|

Originally opened around 2000, the tented DumaTau Camp was re-built at the beginning of 2012, not far from the original camp, beside the Linyanti River. The camp overlooks a lagoon and expansive swamps within the private Linyanti Reserve, where wildlife viewing is possible year round...
Read more about DumaTau
Chitabe Lediba
|
50%
|


Chitabe Lediba (formerly known as Chitabe Trails Camp) is situated on an elevated island within the floodplains of the Santantadibe River – and the Chitabe Reserve. This fairly dry area lies towards the south of the Okavango Delta, largely surrounded by the Moremi Game Reserve...
Read more about Chitabe Lediba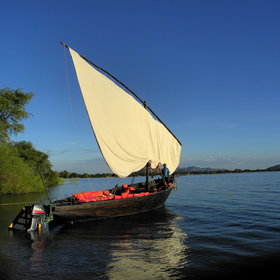 Africa House
|
50%
|


Africa House is a contemporary lodge located in Malawi's capital city, Lilongwe, and only 15 minutes drive from the airport. Although none of the Expert Africa team has had the chance to visit this lodge, this is what we understand about it from Africa House themselves...
Read more about Africa House