Essque Zalu Zanzibar
Rooms
40 suites and 9 villas.
Open
All year
Essque Zalu Zanzibar, located in the north-east of Zanzibar, not far from Nungwi Town, opened in June 2011. It is a modern, high-spec hotel with an open-plan design, lots of light, open spaces and an enormous makuti-thatch roof, reminiscent of the Sydney Opera House.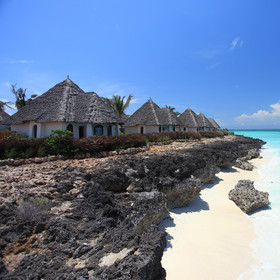 Essque Zalu Zanzibar is located on the north-east coastline of Zanzibar.