Useful links featuring Emerson Spice

Download a PDF...
To read what we say in our brochure, click on the link to download the brochure section including Emerson Spice. To save a copy onto your computer, right-click on the link and select 'Save Target as...'.
Emerson Spice is often combined with:
Sort by:
Name


|
% of trips


|
Traveller's rating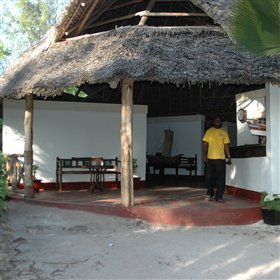 Pongwe Beach Hotel
|
100%
|


Nestled between two outcrops of coral rock and on a secluded stretch of white-powdery beach, Pongwe Beach Hotel is a quiet, simple and great value little lodge. Its sheltered cove is dotted with palm trees, hammocks and sun loungers and at high tide the water cuts Pongwe's ...
Read more about Pongwe Beach Hotel
Chumbe Island Lodge
|
50%
|

Chumbe Island is a tiny coral island about six miles by boat from Zanzibar Town. Many years ago, Tanzania's had a military base here and strictly restricted access to the surrounding ocean. Thus the area's coral remained untouched – even by local fishermen. After that, ...
Read more about Chumbe Island Lodge
Kati Kati Camp
|
50%
|

Kati Kati Camp is a one of the more simple tented camp located in the Central Serengeti near to Seronera. This area of the Serengeti has reliably good game viewing throughout the year, and is a good place to look for cheetah on the vast open plains. The 15 tents ...
Read more about Kati Kati Camp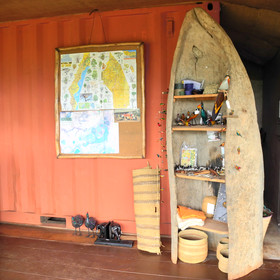 Rhotia Valley Tented Lodge
|
50%
|


Perched high on a hill overlooking the valley below, Rhotia Valley Tented Lodge is a simple and friendly lodge in a good location between the Ngorongoro Crater and the Rift Valley Escarpment. Aside from being a good-value base to explore the surrounding area, the lodge ...
Read more about Rhotia Valley Ttd. Lodge
Sand Rivers Camp
|
50%
|


Sand Rivers has a wonderful position deep inside the Selous Game Reserve, where it overlooks a wide curve in the Rufiji River. It has a long-standing reputation as one of Tanzania's best camps, with luxurious accommodation, pleasant views and generally excellent guiding...
Read more about Sand Rivers Camp
Selous Impala Camp
|
50%
|

Selous Impala Camp is situated on a wooded stretch of the stunning Rufiji River within the Selous Game Reserve. Simply though stylishly designed, it offers varied safaris and combines well with its sister camp in Ruaha National Park, the rather more spartan Mdonya Old River Camp...
Read more about Impala Camp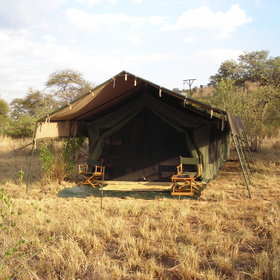 Nomad Serengeti Safari Camp
|
50%
|


Nomad Serengeti Safari Camp is a classic tented mobile camp, which changes location approximately every 10 - 14 days. Its aim is to follow the wildebeest migration around the Serengeti. As the camp has to move frequently - it is designed to be a bush camp and as a result ...
Read more about Nomad Serengeti Camp
Lake Masek Tented Camp
|
50%
|


Named for the lake it overlooks, the relatively new Lake Masek Tented Camp is located just south of the border of southern Serengeti National Park and northwest Ngorongoro Conservation area. More commonly known as Ndutu, after a second lake nearby, this area sees the wildebeest ...
Read more about Lake Masek Tented Camp