Useful links featuring Mbweni Ruins Hotel

Download a PDF...
To read what we say in our brochure, click on the link to download the brochure section including Mbweni Ruins Hotel. To save a copy onto your computer, right-click on the link and select 'Save Target as...'.
Useful links...
We want you to understand more about Mbweni Ruins Hotel. We're not shy to direct you to their own website as we're confident that a trip there with us will cost you the same or less than booking it any other way, even directly. So follow the links below for more information.
Places which are most often combined with the Mbweni Ruins Hotel
Sort by:
Name


|
% of trips


|
Traveller's rating


Selous Impala Camp
|
62%
|

Selous Impala Camp is situated on a wooded stretch of the stunning Rufiji River within the Selous Game Reserve. Simply though stylishly designed, it offers varied safaris and combines well with its sister camp in Ruaha National Park, the rather more spartan Mdonya Old River Camp...
Read more about Impala Camp
Lake Manze Adventure Camp
|
50%
|


Lake Manze Adventure Camp opened in 2007 on a prime location overlooking Lake Manze, which is one of the more northerly of a series of lakes and rivers within a rich alluvial floodplain of the Rufiji River. It lies at the heart of Tanzania's Selous Game Reserve, and was ...
Read more about Lake Manze Camp
Chumbe Island Lodge
|
38%
|

Chumbe Island is a tiny coral island about six miles by boat from Zanzibar Town. Many years ago, Tanzania's had a military base here and strictly restricted access to the surrounding ocean. Thus the area's coral remained untouched – even by local fishermen. After that, ...
Read more about Chumbe Island Lodge
Stanley's Kopje
|
25%
|

Stanley's Kopje, previously known as Foxes Safari Camp, has recently reopened. Although none of the Expert Africa team has had chance to visit the camp since its reopening, this is what we understand about it from Foxes themselves. As the name suggests, the camp sits ...
Read more about Stanley's Kopje
Mdonya Old River Camp
|
25%
|


Set in acacia woodland in the heart of Ruaha National Park, Mdonya Old River Camp was designed with a conscious desire to remain simple, and in keeping with their surroundings. It makes no apologies for sticking to safari basics – in fact it rather revels in the idea – ...
Read more about Mdonya Old River Camp
Kwihala Camp
|
25%
|


Kwihala is a relatively new mobile operation set up in Ruaha National Park in 2006. There is nothing permanent about this camp; you won't find any cement or stone, and when it moves sites there should be no evidence that it was ever here. Despite this, the camp is very ...
Read more about Kwihala Camp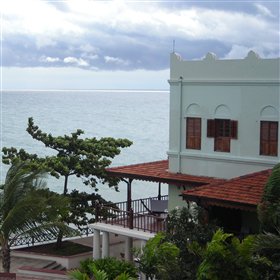 Serena Inn
|
12%
|

The Serena Inn in Stone Town is part of the internationally renowned Serena chain, which has hotels all over East Africa. The buildings which make up the Serena Inn were once used as the residence for a Chinese doctor but it has been a hotel for the past 12 years and has ...
Read more about Serena Inn
Southern Sun Dar
|
12%
|


The Southern Sun is located in Dar es Salaam's town centre, making it very convenient for those who only have a short stay in the city. With an outdoor pool, restaurant, fitness centre and variety of other facilities, it is a pleasant and good value hotel.
Read more about Southern Sun
Mwagusi Safari Camp
|
12%
|


Set on the banks of the seasonal Mwagusi River, Mwagusi Camp is both smart and very comfortable, yet quite rustic in feel. It has been operating in Ruaha National Park for well over a decade. As a result, the game drawn to the river and in the surrounding area is well habituated...
Read more about Mwagusi Safari Camp
Udzungwa Forest Tented Camp
|
12%
|

Udzungwa Forest Tented Camp, also known as Hondo Hondo Tented Camp, is located in the Kilombero Valley, bordering the Udzungwa Mountains National Park. It is a small, rustic lodge, which has six tented en-suite rooms and five traditional thatched huts – and is well situated ...
Read more about Udzungwa Forest Camp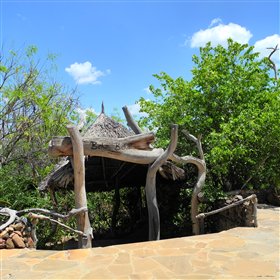 Beho Beho
|
12%
|

Beho Beho has a unique location in Selous Game Reserve – high on a hill in an area dotted with baobab trees. Indeed, the name Beho Beho means 'breeze'; apt given its airy location. Its site was first used as early as 1972, and it's not only one of the reserve's first camps, ...
Read more about Beho Beho