Useful links featuring Ivory Lodge

Download a PDF...
To read what we say in our brochure, click on the link to download the brochure section including Ivory Lodge. To save a copy onto your computer, right-click on the link and select 'Save Target as...'.
Ivory Lodge is often combined with:
Sort by:
Name


|
% of trips


|
Traveller's rating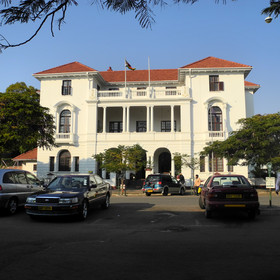 Bulawayo Club
|
100%
|


Located in the centre of Bulawayo, The Bulawayo Club, dating back to 1935, is full of colonial architecture and history from a bygone era. t was tastefully converted into a hotel in 2009, it retains the feel of a working gentleman's club, with a lot of original pieces ...
Read more about Bulawayo Club
Amalinda
|
100%
|


The owner-run Camp Amalinda sits in a 300-acre (1.2km²) private concession of the Matobo Hills National Park. In a spectacular setting amongst the ancient boulders of the hills, it's a comfortable lodge with buildings that have been cleverly designed into the rocks – lending ...
Read more about Amalinda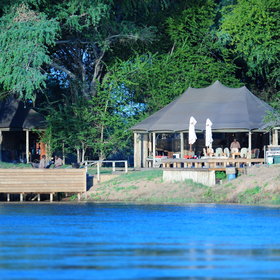 Ruckomechi Camp
|
50%
|


The smart Ruckomechi Camp spans nearly a kilometre of riverfront in a private concession just beside the northwest corner of Mana Pools National Park, where the vast Zambezi River flows against a backdrop of the Zambezi escarpment. This scenic location, coupled with a ...
Read more about Ruckomechi Camp
Vundu Camp
|
50%
|


Vundu Camp is a small camp with a long-standing reputation. It lies amongst a grove of ebony and tamarind trees on the banks of the Zambezi River, in the heart of Mana Pools National Park. It's a landscape of tall evergreen trees and floodplains interspersed with oxbow ...
Read more about Vundu Camp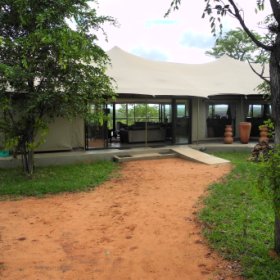 The Elephant Camp
|
50%
|


One of the newest camps on the Zimbabwean side of the Victoria Falls, The Elephant Camp is situated on its own private concession within the Victoria Falls National Park, 15 minutes' drive from Victoria Falls town and the waterfall itself. The camp is managed by the charismatic ...
Read more about The Elephant Camp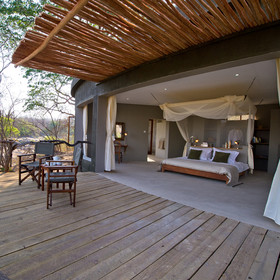 Mkulumadzi Lodge
|
50%
|

Overlooking tumbling rapids at the confluence of the Shire and Mkulumadzi (sometimes written 'Mkurumadzi', or even 'Mukulumadzi') rivers, Mkulumadzi is the newest safari lodge owned by Robin Pope Safaris and opened in July 2011. It's a small, smart camp in a newly revitalised reserve...
Read more about Mkulumadzi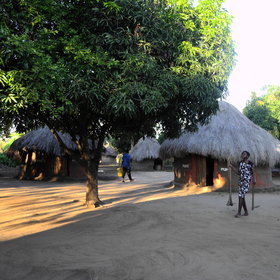 Kawaza Village
|
50%
|


Just outside the South Luangwa National Park, and a few miles from Mfuwe town, lies a normal, working, rural Zambian village that has decided to invite visitors to stay. There is nothing contrived or artificial about Kawaza Village, but it does offer you the rare opportunity ...
Read more about Kawaza Village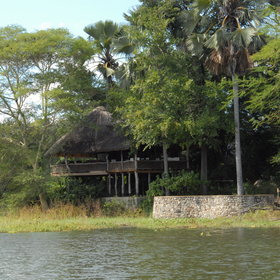 Mvuu Wilderness Lodge
|
50%
|

Mvuu Wilderness Lodge is named after the Chewa word for hippopotamus – Mvuu – and lives up to its name as a great place to spot a good variety of river wildlife. Situated on the banks of the Shire River in Malawi's Liwonde National Park, the lodge has five tents on decks ...
Read more about Mvuu Lodge