Useful links featuring Lloyd Wilmot's Mobile Camp
Useful links...
We want you to understand more about Lloyd Wilmot's Mobile Camp. We're not shy to direct you to their own website as we're confident that a trip there with us will cost you the same or less than booking it any other way, even directly. So follow the links below for more information.
Wilmot Safaris homepage
Click here for more information on Lloyd Wilmot and his mobile safaris.
Lloyd's Mobile Camp is often combined with:
Sort by:
Name


|
% of trips


|
Traveller's rating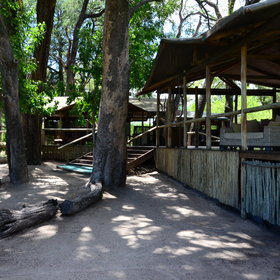 Little Kwara
|
50%
|


North of Botswana's Moremi Game Reserve, Little Kwara lies within the 1,750km2 private Kwara Reserve, where the diversity of the environments is reflected in both the wide range of activities possible – both land and water year-round – and the big game found here. It's ...
Read more about Little Kwara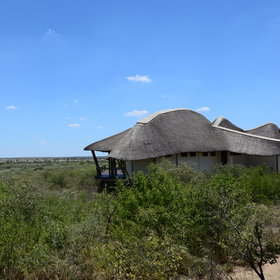 Tau Pan Camp
|
50%
|


The first permanent camp to open inside the Central Kalahari Game Reserve (CKGR) – and still one of only two within the reserve – Tau Pan sits on a low sand ridge with commanding views over the surrounding plains to Tau Pan itself, and beyond. At around 52,800km2, the ...
Read more about Tau Pan Camp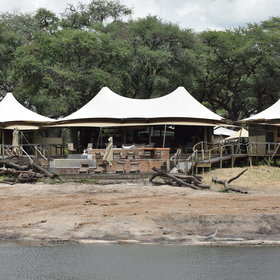 Somalisa Camp
|
25%
|

Set beneath a grove of acacia trees in a private concession on the eastern side of Zimbabwe's Hwange National Park, Somalisa Camp underwent a complete rebuild in 2015. Gone is the simple, rustic property, to be replaced by a smart new set up with a much more luxurious style...
Read more about Somalisa Camp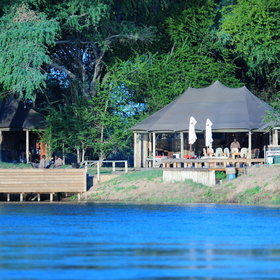 Ruckomechi Camp
|
25%
|


Refurbished in 2016, the smart Ruckomechi Camp spans nearly a kilometre of riverfront in a private concession just beside the north-west corner of Mana Pools National Park, where the vast Zambezi River flows against a backdrop of the Zambezi escarpment. This scenic location, ...
Read more about Ruckomechi Camp