Useful links featuring Ngoma Safari Lodge

Download a PDF...
To read what we say in our brochure, click on the link to download the brochure section including Ngoma Safari Lodge. To save a copy onto your computer, right-click on the link and select 'Save Target as...'.
Useful links...
We want you to understand more about Ngoma Safari Lodge. We're not shy to direct you to their own website as we're confident that a trip there with us will cost you the same or less than booking it any other way, even directly. So follow the links below for more information.
Ngoma Safari Lodge is often combined with:
Sort by:
Name


|
% of trips


|
Traveller's rating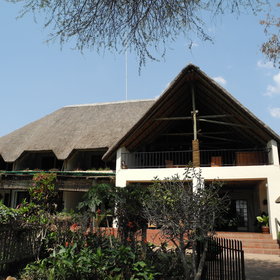 Garden Lodge
|
100%
|


The Garden Lodge is a small guesthouse in the town of Kasane, Botswana, which borders the Chobe National Park. A combination of beautiful flowers like hibiscus, frangipani and bougainvillea; tropical plants including banana and paw paw trees; and the riverside location ...
Read more about Garden Lodge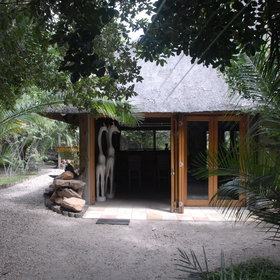 Savute Safari Lodge
|
50%
|


Perched on the banks of the Savuti Channel within Chobe National Park, Savute Safari Lodge offers a good location from which to explore the nearby Savuti Marshes. Comfortable without being luxurious, the camp enjoys views over the Savute Channel and its two pumped waterholes, ...
Read more about Savute Safari Lodge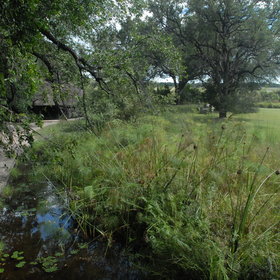 Camp Moremi
|
50%
|


Camp Moremi has 11 comfortable, Meru-style tents. These have twin beds, solid furniture and en-suite facilities. There's a small plunge pool and a raised lounge/dining area where the atmosphere is set by romantic, candlelit dinners. It has a great location overlooking Xakanaxa ...
Read more about Camp Moremi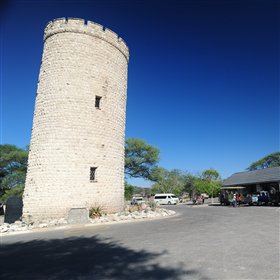 Okaukuejo Camp
|
50%
|

Okaukuejo Camp (formerly known as Okakwiju), meaning a woman who bore a child each year, stands at the western end of the famous Etosha Pan, about a half-hour drive from the Andersson Gate, the southern entrance into Etosha National Park. Although a larger camp than most ...
Read more about Okaukuejo Camp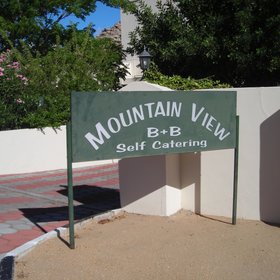 Mountain View Guest House
|
50%
|


Mountain View Guest House is located high on a hill, overlooking Springbok. From here you can visit the Namaqualand flower reserve, which during a few weeks in August/September is full of blossoming flowers – it's quite a spectacle and the main reason for a stay in Springbok...
Read more about Mountain View
Ndhovu Safari Lodge
|
50%
|

Ndhovu Safari Lodge stands on the east bank of the Kavango River, between Divundu on the trans-Caprivi Highway and the Botswana border at Mohembo. It's just 2km north of the Mahango Natinal Park − so one of the closest lodges to the park (Mahangu Safari Lodge being ...
Read more about Ndhovu Safari Lodge
Canyon Lodge
|
50%
|

Canyon Lodge (aka Cañon Lodge, or even Canon Lodge) is situated in the Gondwana Canyon Park, just 20km from the Fish River Canyon, and 2km from its sister lodge, Canyon Village. Built around an old farmhouse, it is a charming, rustic lodge which has a similar style but ...
Read more about Canyon Lodge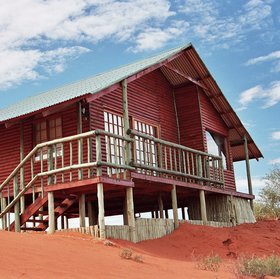 Bagatelle Kalahari Game Ranch
|
50%
|


Bagatelle Kalahari Game Ranch stands on the east side of the D1268, about 25km north of the tarred C20 road, between Hardap and Stampriet. This owner-run tranquil lodge in the red Kalahari dunes was initially a sheep and cattle ranch. It is just a 2½-hour drive from Windhoek ...
Read more about Bagatelle Game Ranch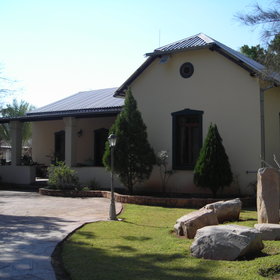 Ghaub Guest Farm
|
50%
|


Situated in the heart of the Otavi Mountains, the 11,800 hectare Ghaub Guest Farm was a mission station from 1895 to 1968. It was then renovated and turned into a guest farm which opened in 1999. The ten spacious rooms and main buildings have retained much of their historical character...
Read more about Ghaub Guest Farm
Taleni Etosha Village
|
50%
|


Opened in 2008, Taleni Etosha Village is an affordable self-catering option (albeit with a restaurant), about 4km south of Etosha National Park's Andersson Gate. Built in the style of a traditional African village, or kraal, with spacious en-suite tented rooms, it's geared ...
Read more about Taleni Etosha Village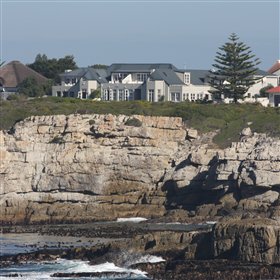 Ocean Eleven
|
50%
|

Ocean Eleven – occasionally written as 'Ocean 11' – is set on the cliffs overlooking Walker Bay, in a quiet residential area of the small coastal town of Hermanus. It's a comfortable guesthouse in Cape Cod style with stunning views and a good chance to watch whales (from ...
Read more about Ocean Eleven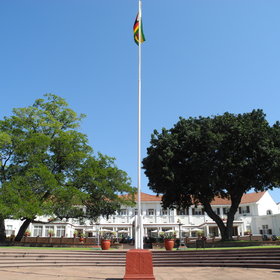 Victoria Falls Hotel
|
50%
|

The elegant Victoria Falls Hotel is located within walking distance of the Victoria Falls, with views over the famous Victoria Falls Bridge spanning the Batoka Gorge. Built in 1904 to house engineers and associates working on the construction of the railway, the hotel is ...
Read more about Victoria Falls Hotel
Gocheganas Lodge & Spa
|
50%
|


Situated on a hilltop overlooking spectacular landscapes Gocheganas Lodge & Spa is only 29km south east of Windhoek. The name Gocheganas mean "Place of Camel Thorns" in the local Damara language. It is a luxury lodge offering a combination of wildlife, nature and spa experiences...
Read more about Gocheganas Lodge & Spa