Useful links featuring Footsteps across the Linyanti
Useful links...
We want you to understand more about Footsteps across the Linyanti. We're not shy to direct you to their own website as we're confident that a trip there with us will cost you the same or less than booking it any other way, even directly. So follow the links below for more information.
Footsteps Across the Linyanti website
Click here to read more about Footsteps Across the Linyanti
Footsteps across Linyanti is often combined with:
Sort by:
Name


|
% of trips


|
Traveller's rating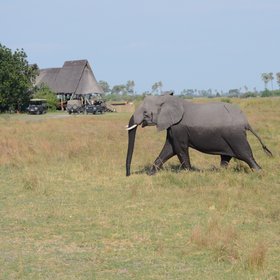 Selinda Camp
|
33%
|


The upmarket Selinda Camp is situated in the 1,350km 2 Selinda Reserve in northern Botswana, which incorporates game-rich floodplains, the Zibalianja Lagoon and the Selinda Spillway. There's long been a camp here and its focus has always been big game safaris in the dry ...
Read more about Selinda Camp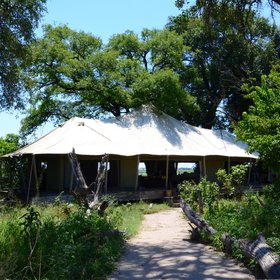 Zarafa Camp
|
33%
|


Set within Botswana's private 1,350 km 2 Selinda Reserve, the intimate Zarafa Camp (formerly called Zibadianja) was completely relocated and rebuilt in 2008. It now occupies a scenic setting atop an ancient, slightly raised earth bank, beside the lagoons and floodplains, ...
Read more about Zarafa Camp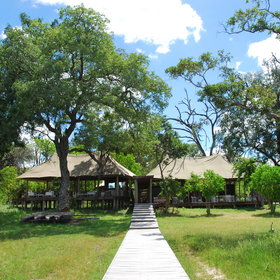 Xaranna Okavango Delta Lodge
|
33%
|

Xaranna Okavango Delta Lodge, like its sister lodge Xudum, occupies an island within 62,000 acres of private reserve amidst the seasonal and permanent waterways of the Okavango Delta. The idyllic channels, lagoons and floodplains are explored mainly by mokoro (traditional ...
Read more about Xaranna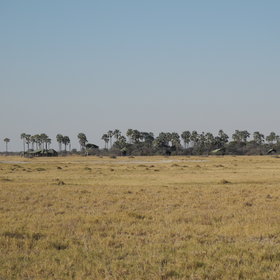 Jack's Camp
|
33%
|


Jack's Camp is spread out beneath a grove of mokolwane palm trees with vast views across open expanses of Botswana's immense Makgadikgadi Salt Pans, complete with patches of grassy savannah and photogenic palm islands. It's one of Africa's costlier camps, and takes pride ...
Read more about Jack's Camp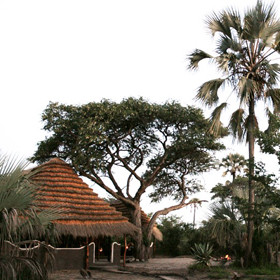 Camp Kalahari
|
33%
|

Camp Kalahari sits on the edge of the Makgadikgadi Salt Pans on a shrubby outcrop known as Hyena Island. It's the simplest of the three camps in this region, but still makes a good location from which to explore the salt pans in the dry season, or witness southern Africa's ...
Read more about Camp Kalahari
Khwai Tented Camp
|
33%
|

The small Khwai Tented Camp is located within the Khwai Community Concession, a beautiful, game-rich area that's separated from the Moremi Game Reserve by the Khwai River. This isn't a luxury tented camp – its simple style is reminiscent of Botswana's old safari days when ...
Read more about Khwai Tented Camp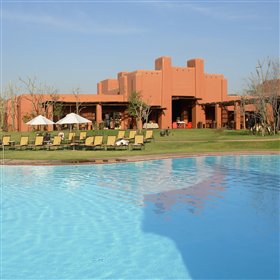 Avani Victoria Falls
|
33%
|

Opened in 2001, the 3-star Avani Victoria Falls Resort (formerly known as the Zambezi Sun) is a sprawling resort hotel with an informal atmosphere, and a colourful, fun design throughout. The closest hotel to the Victoria Falls, it's really all about the location as you're ...
Read more about Avani Victoria Falls