Sango Safari Camp is often combined with:
Sort by:
Name


|
% of trips


|
Traveller's rating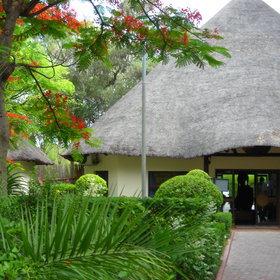 Riley's Hotel
|
50%
|


Riley's Hotel was founded in 1910 by Harry Riley. At that time it was simply an extra rondavel right next to his own: suitable only for one guest and very poorly equipped. Later, he expanded his little 'hotel' bordering the Thamalakane River by joining the two huts together ...
Read more about Riley's Hotel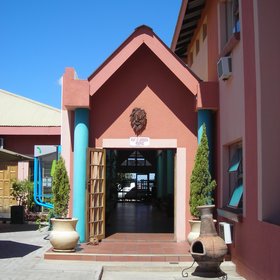 Kalahari Arms Hotel
|
50%
|

The Kalahari Arms Hotel offers a basic overnight stop for travellers taking the Trans-Kalahari Highway between Windhoek in Namibia and Maun, or elsewhere, in Botswana. It's a simple hotel in the small outpost town of Ghanzi that offers a comfortable night's stay in an area ...
Read more about Kalahari Arms Hotel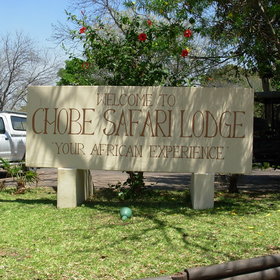 Chobe Safari Lodge
|
50%
|

Chobe Safari Lodge is a large, international style lodge/hotel, situated in the town of Kasane in north east Botswana. As one of the first lodges built in Kasane, it has a prime spot immediately next to the Chobe National Park, overlooking the wide Chobe River. Set in ...
Read more about Chobe Safari Lodge
Camp Kwando
|
50%
|


Camp Kwando is a comfortable camp set next to the Kwando River at the Caprivi Strip. It offers decent base to explore the Mudumu National Park and the Mamili National Park (which is seasonal). Camp Kwando has 14 fairly simple tents facing the Kavango River. All tents are ...
Read more about Camp Kwando
Nkwazi Lodge
|
50%
|


Nkwazi Lodge is owned and run by Valerie & Wynand Peypers is situated 20km east-north-east of Rundu at the north of Namibia. This rustic lodge is tucked away among lush riverine vegetation on the banks of the perennial Kavango River. It's low-lying and the site is occasionally ...
Read more about Nkwazi Lodge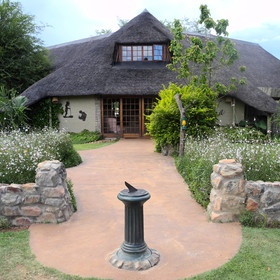 Nunda River Lodge
|
50%
|

Nunda River Lodge (sometimes referred to as Nunda Safari Lodge) opened in May 2008 in Namibia's Caprivi Strip, now renamed as the Zambezi Region. Taking the local Thimbukushu name for the fruit of the jackalberry tree, Nunda sits on the banks of the Kavango River, 2km downstream ...
Read more about Nunda River Lodge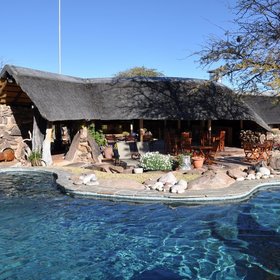 Kalahari Bush Breaks
|
50%
|


Situated between the cattle outpost of Gobabis, at the centre of Namibia's cattle farming area, and the border with Botswana is the small, owner run Kalahari Bush Breaks. The main lodge is made up of a three level thatched complex. A warm, enclosed lounge and dining area ...
Read more about Kalahari Bush Breaks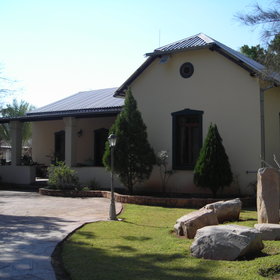 Ghaub Guest Farm
|
50%
|


Situated in the heart of the Otavi Mountains, the 11,800 hectare Ghaub Guest Farm was a mission station from 1895 to 1968. It was then renovated and turned into a guest farm which opened in 1999. The ten spacious rooms and main buildings have retained much of their historical character...
Read more about Ghaub Guest Farm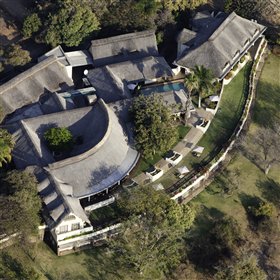 Ilala Lodge
|
50%
|

In a convenient location just ten minutes' walk from the Zimbabwe side of the famous Victoria Falls, and even closer to the centre of Victoria Falls town, Ilala Lodge offers good-quality, affordable accommodation furnished in a comfortable colonial style. When we last ...
Read more about Ilala Lodge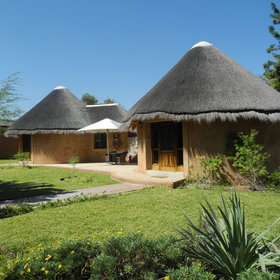 Onguma Bush Camp
|
50%
|


Bordering Fischer's Pan, on the eastern side of Etosha National Park, the private Onguma Game Reserve covers 34km2. The comfortable Onguma Bush Camp makes a good base from which to explore the eastern side of the national park, being only 9km from the Von Lindquist entrance gate...
Read more about Onguma Bush Camp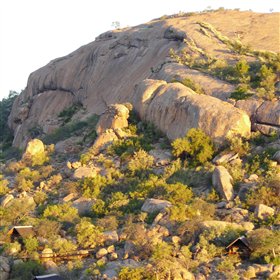 Erongo Wilderness Lodge
|
50%
|

Just west of Omaruru, Erongo Wilderness Lodge perches amidst the rugged granite kopjes of Namibia's Erongo Mountains, in the vicinity of an ancient volcanic crater. The lodge is a founder member of the 2,000km2 Erongo Mountain Nature Conservancy, which brings together 30 ...
Read more about Erongo Wilderness