Useful links featuring Tortilis Camp

Download a PDF...
To read what we say in our brochure, click on the link to download the brochure section including Tortilis Camp. To save a copy onto your computer, right-click on the link and select 'Save Target as...'.
Useful links...
We want you to understand more about Tortilis Camp. We're not shy to direct you to their own website as we're confident that a trip there with us will cost you the same or less than booking it any other way, even directly. So follow the links below for more information.
Tortilis Camp is often combined with:
Sort by:
Name


|
% of trips


|
Traveller's rating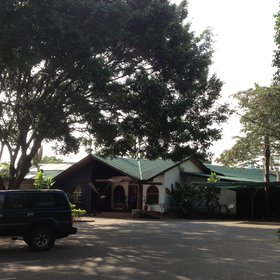 Aero Club of East Africa
|
50%
|


The dozen rooms at the old Aero Club of East Africa, at Nairobi's domestic Wilson Airport are available for non-members and make a very convenient base if you're flying out of Wilson the next morning – or if you've just arrived at Wilson and won't be leaving Nairobi until the next day...
Read more about Aero Club of East Africa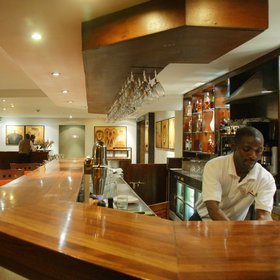 Ole-Sereni
|
50%
|


Opened in 2009, the Ole-Sereni is the closest Nairobi has to an airport hotel, although its newer neighbour, the Eka Hotel, is a worthy challenger. The building, which formerly housed the US Embassy, borders the fence that runs along the north side of Nairobi National Park, ...
Read more about Ole-Sereni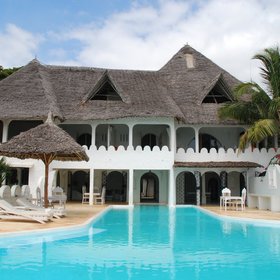 Msambweni Beach House
|
25%
Far to the south of Diani Beach, where the coast consists of cliffs above the beach, the secluded Msambweni Beach House looks out across the Indian Ocean. There are three large and handsome Swahili-style double rooms in the main house. In front of this, possibly the largest ...
Read more about Msambweni Beach Hse
Mara Ngenche Safari Camp
|
25%
|

Tucked into quite thick indigenous riverine forest, Mara Ngenche Safari Camp is situated at the confluence of the Mara and Talek rivers. Historically this was an important place, where the local Maasai community would come to share the loot that they had raided from neighbouring ...
Read more about Ngenche Safari Camp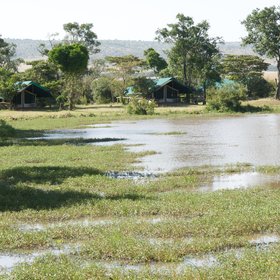 Little Governors Camp
|
25%
|


On the lip of an old oxbow of the Mara River, now a broad marsh frequented by elephants, Little Governors' Camp is one of only two places to stay in the Mara Triangle sector of the Maasai Mara National Reserve. Getting to Little Governors', there's some extra excitement ...
Read more about Little Governors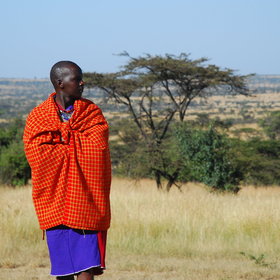 Naboisho Camp
|
25%
|

Appealing both to safari purists and those seeking a little luxury, Naboisho Camp is the most upmarket of the handful of new, small camps in the relatively little-visited Mara Naboisho Conservancy. Surrounded by untouched savanna and dense thicket, it is located in a game-rich ...
Read more about Naboisho Camp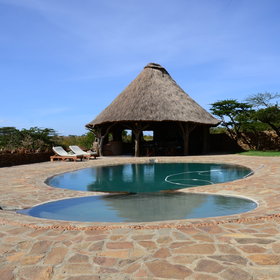 El Karama Eco-Lodge
|
25%
|


With a name meaning 'treasured possession' or 'answer to prayer' in Arabic, El Karama, as it's usually known, is a working cattle ranch and wildlife sanctuary on the banks of the Ewaso Nyiro River in the Laikipia region north of Mount Kenya. It was named for purely sentimental ...
Read more about El Karama Eco-Lodge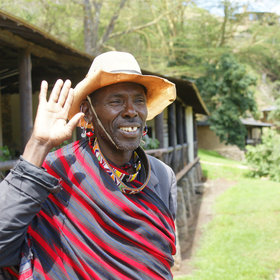 The Emakoko
|
25%
|


The Emakoko is an upmarket, owner-managed lodge that opened at the beginning of 2012. It straddles the southern boundary of Nairobi National Park, marked by the gorge of the Mbagathi River in an area where three rivers converge. The lodge has the national park's much underrated ...
Read more about The Emakoko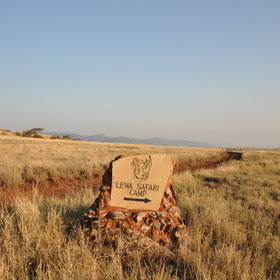 Lewa Safari Camp
|
25%
|


Lewa Safari Camp is one of only four permanent places to stay on the 250km2 Lewa Conservancy, and though it is run by a well-known safari outfit, it is the only one that is owned by the conservancy itself. Profits are all ploughed back into conservation and the surrounding communities...
Read more about Lewa Safari Camp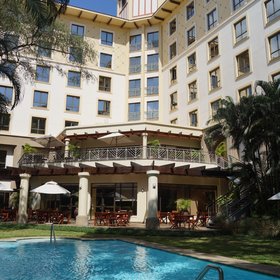 Southern Sun Dar
|
25%
|

The Southern Sun is located in Dar es Salaam's town centre, making it very convenient for those who only have a short stay in the city. With an outdoor pool, restaurant, fitness centre and variety of other facilities, it is a pleasant and good value hotel. Southern Sun ...
Read more about Southern Sun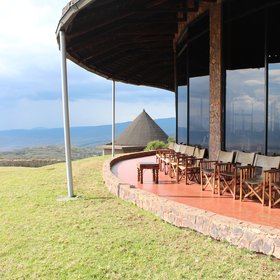 Ngorongoro Sopa Lodge
|
25%
|


The 98-room Ngorongoro Sopa Lodge is an international-style hotel positioned on the eastern edge of Tanzania's UNESCO-listed Ngorongoro Crater, with stunning views over the Crater. Ngorongoro Sopa Lodge is part of the Sopa chain, which also includes the Serengeti Sopa ...
Read more about Ngorongoro Sopa Lodge
Lake Manyara Serena Safari Lodge
|
25%
|

In a stunning location, perched high on the edge of the escarpment, Lake Manyara Serena Safari Lodge has commanding views over Tanzania's Great Rift Valley, and the northern end of Lake Manyara National Park, 300m below. During the dry season, bushbuck and dikdik climb ...
Read more about Lake Manyara Serena
Olakira
|
25%
|


Olakira Camp is a semi-permanent tented camp that moves twice a year between two locations within Tanzania's Serengeti National Park, roughly matching the densest part of the wildebeest migration at that time. The camp is usually known as either Olakira Mara or Olakira ...
Read more about Olakira Camp