Useful links featuring AfroChic

Download a PDF...
To read what we say in our brochure, click on the link to download the brochure section including AfroChic. To save a copy onto your computer, right-click on the link and select 'Save Target as...'.
Useful links...
We want you to understand more about AfroChic. We're not shy to direct you to their own website as we're confident that a trip there with us will cost you the same or less than booking it any other way, even directly. So follow the links below for more information.
AFROCHIC website
For more pictures and information on this lodge, please click on this link to their own website.
AfroChic is often combined with:
Sort by:
Name


|
% of trips


|
Traveller's rating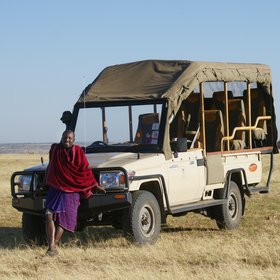 Porini Lion Camp
|
100%
|


In a riverbank location in the Olare Motorogi Conservancy, Porini Lion Camp is a traditionally styled tented camp in one of the Mara region's most successful community-owned wildlife conservancies. Just north of the Maasai Mara National Reserve, the Olare Orok Conservancy ...
Read more about Porini Lion Camp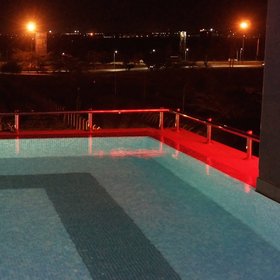 Lazizi Premiere Hotel
|
100%
|


The Lazizi Premiere Hotel, which opened in 2017, is the first hotel to be located at Nairobi International Airport. Very conveniently located, inside the airport secure perimeter and a very short, traffic-free drive from the terminal buildings, it is exactly the sort of ...
Read more about Lazizi Premiere Hotel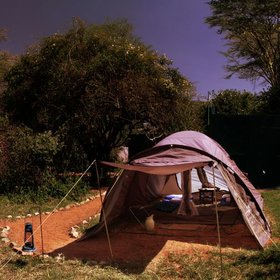 Ol Kinyei Adventure Camp
|
100%
|


Ol Kinyei Adventure Camp is a simple, budget camp of dome tents in the 65km2 Ol Kinyei Conservancy, an exclusive Maasai wildlife sanctuary on the northern border of the Maasai Mara National Reserve. The camp is linked to Porini Mara Camp and is able to offer a similar ...
Read more about Ol Kinyei Adventure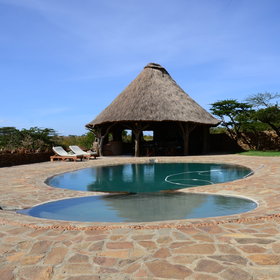 El Karama Eco-Lodge
|
100%
|


With a name meaning 'treasured possession' or 'answer to prayer' in Arabic, El Karama, as it's usually known, is a working cattle ranch and wildlife sanctuary on the banks of the Ewaso Nyiro River in the Laikipia region north of Mount Kenya. It was named for purely sentimental ...
Read more about El Karama Eco-Lodge