Useful links featuring Kinondo Kwetu

Download a PDF...
To read what we say in our brochure, click on the link to download the brochure section including Kinondo Kwetu. To save a copy onto your computer, right-click on the link and select 'Save Target as...'.
Useful links...
We want you to understand more about Kinondo Kwetu. We're not shy to direct you to their own website as we're confident that a trip there with us will cost you the same or less than booking it any other way, even directly. So follow the links below for more information.
Kinondo Kwetu in the media
We often arrange African trips for top journalists and a few of the resultant articles are online. Pieces written about Kinondo Kwetu include:
Kenya: Roughly Speaking
by Richard Trillo
Published in Msafiri, Kenya Airways In-flight Magazine, p.50-58 on 1 May 2013
Kenya by Design
by Richard Trillo
Published in Travel Kenya, Travel Africa Magazine, p.8-21 on 1 May 2013
See our articles page for more pieces about our trips and safaris
Kinondo Kwetu is often combined with:
Sort by:
Name


|
% of trips


|
Traveller's rating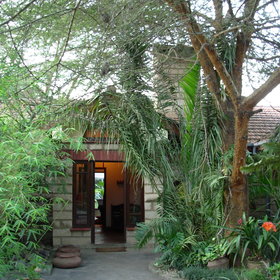 Macushla House
|
60%
|


Macushla House is a converted home situated in the leafy, quiet Langata area of southwest Nairobi. This residential suburb is about 18km from downtown Nairobi and 30km from the international airport. Because Macushla House is owner-managed, it has a very personal and intimate feel to it...
Read more about Macushla House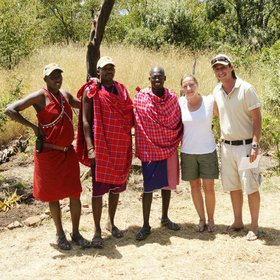 Encounter Mara
|
40%
|


Encounter Mara is a luxury tented camp, opened in 2011. It is tucked in a shady forest of orange-leaf croton and Euclea trees on the edge of a vast open plain in the recently created Mara Naboisho Conservancy. There are no permanent structures at the camp and thus never ...
Read more about Encounter Mara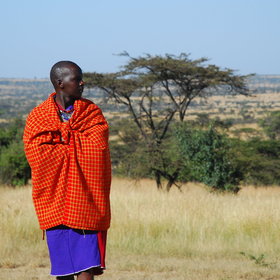 Naboisho Camp
|
40%
|

Appealing both to safari purists and those seeking a little luxury, Naboisho Camp is the most upmarket of the handful of new, small camps in the relatively little-visited Mara Naboisho Conservancy. Surrounded by untouched savanna and dense thicket, it is located in a game-rich ...
Read more about Naboisho Camp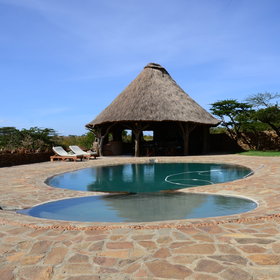 El Karama Eco-Lodge
|
40%
|


With a name meaning 'treasured possession' or 'answer to prayer' in Arabic, El Karama, as it's usually known, is a working cattle ranch and wildlife sanctuary on the banks of the Ewaso Nyiro River in the Laikipia region north of Mount Kenya. It was named for purely sentimental ...
Read more about El Karama Eco-Lodge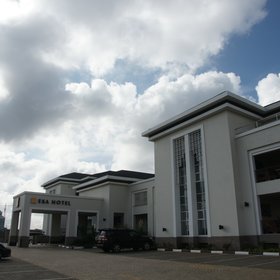 Eka Hotel
|
20%
|


This business-class hotel on the Mombasa highway is one of the closest in the capital to Nairobi Jomo Kenyatta International Airport – 12km away. Opened in 2012, it has a modern, functional style, late bar, and excellent buffet breakfasts. Arriving at the Eka, your vehicle ...
Read more about Eka Hotel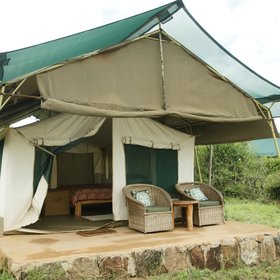 Laikipia Wilderness
|
20%
|


Laikipia Wilderness opened in 2012 on the Ol Doinyo Lemboro Ranch about 2 hours drive north of Nanyuki. The camp has five spacious tents, and is supported by a small team of excellent staff. It specialises in game walks as much as game drives and the two easily observed ...
Read more about Laikipia Wilderness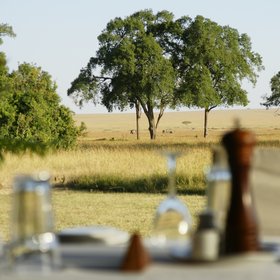 Governors Camp
|
20%
|


One of the oldest camps in the Mara, located on a thickly forested meander of the Mara River, Governors Camp is also one of the biggest. This is really the main location of a giant camp split into three neighbouring sites, consisting of this the main Governors camp, Little ...
Read more about Governors Camp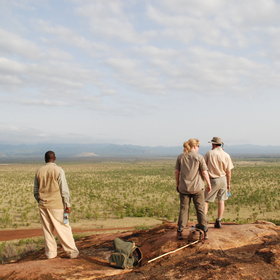 Elsas Kopje
|
20%
|


Named after Elsa, the lioness raised by George and Joy Adamson and made famous by the story of Born Free, Elsa's Kopje sits high on Mughwango Hill above George Adamson's original campsite. The camp is colonial in style, and there are spectacular views over the plains of ...
Read more about Elsa's Kopje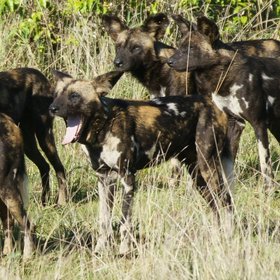 Sosian
|
20%
|

First built in the 1940s, then abandoned during the 1990s, Sosian was completely restored as a riding and game-viewing base in 2002. It's still a working cattle ranch, too, with a 1,600-head herd of Boran cattle - which is the largest stud Boran herd in Kenya. The main ...
Read more about Sosian