Useful links featuring Borana

Download a PDF...
To read what we say in our brochure, click on the link to download the brochure section including Borana. To save a copy onto your computer, right-click on the link and select 'Save Target as...'.
Useful links...
We want you to understand more about Borana. We're not shy to direct you to their own website as we're confident that a trip there with us will cost you the same or less than booking it any other way, even directly. So follow the links below for more information.
Borana is often combined with:
Sort by:
Name


|
% of trips


|
Traveller's rating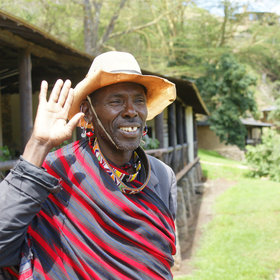 The Emakoko
|
40%
|


A new, upmarket, owner-managed lodge, opened at the beginning of 2012, The Emakoko straddles the southern boundary of Nairobi National Park, marked by the gorge of the Mbagathi River in an area where three rivers converge. The lodge has the national park's much underrated ...
Read more about The Emakoko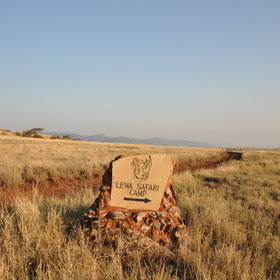 Lewa Safari Camp
|
20%
|


Lewa Safari Camp is one of only four permanent places to stay on the 250km2 Lewa Conservancy, and though it is run by a well-known safari outfit, it is the only one that is owned by the conservancy itself. Profits are all ploughed back into conservation and the surrounding communities...
Read more about Lewa Safari Camp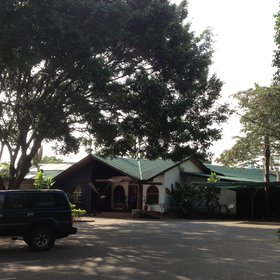 Aero Club of East Africa
|
20%
|


The dozen rooms at the old Aero Club of East Africa, at Nairobi's domestic Wilson Airport are available for non-members and make a very convenient base if you're flying out of Wilson the next morning – or if you've just arrived at Wilson and won't be leaving Nairobi until the next day...
Read more about Aero Club of East Africa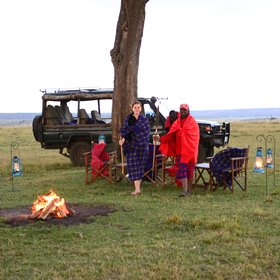 Offbeat Mara
|
20%
|


Located in the quiet Mara North Conservancy, Offbeat Mara sits near the Olare Orok River and is nestled into the bush so discreetly that you can barely see it once you are outside of camp. It's small, comfortable and unfenced: an authentic tented camp. The Offbeat lion ...
Read more about Offbeat Mara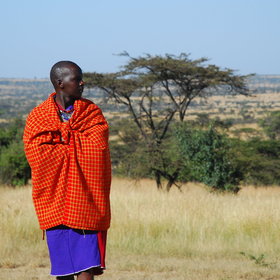 Naboisho Camp
|
20%
|

Appealing both to safari purists and those seeking a little luxury, Naboisho Camp is the most upmarket of the handful of new, small camps in the relatively little-visited Mara Naboisho Conservancy. Surrounded by untouched savanna and dense thicket, it is located in a game-rich ...
Read more about Naboisho Camp
Kicheche Bush Camp
|
20%
|

Located in the quiet Olare Motorogi Conservancy and with only six tents dotted through the bush, Kicheche Bush Camp is an intimate tented camp owned in partnership with photographer Paul Goldstein. As a result, there is a keen focus on wildlife viewing and photography here, ...
Read more about Kicheche Bush Camp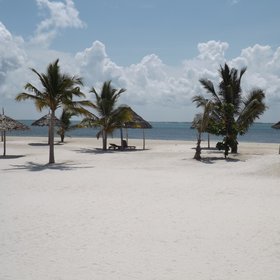 Kono Kono Beach Villas
|
20%
|


Kono Kono is a newly refurbished beach resort located on the western tip of the Michamvi peninsula, on the east coast of Zanzibar. It has been built in a tropical forest overlooking Chwaka Bay - which is now a protected conservation area, making it very quiet and remote...
Read more about Kono Kono
Gorilla Mountain View Lodge
|
20%
|


The newest mid-range hotel in the Volcanoes National Park is the Gorilla Mountain View Lodge. The owners of the lodge are the former owners of the Mountain Gorilla's Nest. The Gorilla Mountain View Lodge has 20 individual cottages constructed out of brick and tile – another ...
Read more about Gorilla Mountain View
Kigali Serena Hotel
|
20%
|


Serena Hotels took over the operation of Kigali InterContinental Hotel on 1st February 2007, renaming it the Kigali Serena Hotel. They extensively renovated it into a large up-market hotel with plenty of modern facilities. Located just 10 kilometers from Kigali airport, ...
Read more about Kigali Serena Hotel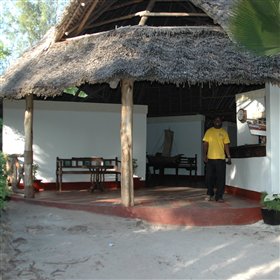 Pongwe Beach Hotel
|
20%
|


Nestled between two outcrops of coral rock and on a secluded stretch of white-powdery beach, Pongwe Beach Hotel is a quiet, simple and great value little lodge. Its sheltered cove is dotted with palm trees, hammocks and sun loungers and at high tide the water cuts Pongwe's ...
Read more about Pongwe Beach Hotel