El Karama Eco-Lodge: Our full report
With a name meaning 'treasured possession' or 'answer to prayer' in Arabic, El Karama, as it's usually known, ...
... is a working cattle ranch and wildlife sanctuary on the banks of the Ewaso Nyiro River in the Laikipia region north of Mount Kenya. It was named for purely sentimental reasons by its owners, the Grant family, who still run the ranch and manage the lodge: a small, rustic retreat and the only lodge on the ranch.

As soon as you turn off the gravel road that runs north from Nanyuki and enter El Karama Ranch, you're aware of being in big game country: giraffe amble through the bush, impala leap across the road and the unmistakable shapes of elephants are clustered on the horizon.

Once at the lodge there's a light electric barrier to deter elephants. You pass the gallery where Lavinia Grant's paintings are displayed, before parking just above the river, where last night's hippo footprints may well be visible in the sand.

Most of El Karama Eco-Lodge's buildings and structures use reclaimed dead wood (often knocked over by elephants) from around the ranch, to create attractive, steeply pitched thatched roofs. There's a dining area and lounge, with a lawn leading down to the river. This is a fine spot to sit and watch animals on the hillside on the opposite bank, and there's a light electric fence along the El Karama side of the river to deter roaming beasts from enter the lodge area.

El Karama built a swimming pool in 2014 which uses advance technology to keep the water clean. No chlorine or salt is used to clean the water, instead a de-ionizing unit kills bacteria and prevents algae growing. This means that the water is completely fresh, so birds and tortoises often use it as a watering hole. Despite the pool, and steady progress with cosmetic improvements, El Karama isn't a fancy place, and doesn't set out to be: you need to be prepared to acquaint yourself with the odd bug, bits of loose thatch and muddy paths if it rains.

The guest accommodation at El Karama consists of four bandas downstream from the central areas and two cottages upstream.


Of the cottages, one is called Upstream and the other, (a basic unit which is not en-suite), Rondavel. We have previously stayed in Upstream Cottage, and found it comfortably quirky: kids will love the round windows and slightly Hobbit-like deadwood architecture, incorporating twisting logs and branches into staircases and bannisters. The cottage consists of an open-plan double, with a twin off to one-side and the bathroom off to the other. Staircases on either side lead up to lofts/first-floor bunkrooms with extra beds.
The four bandas at El Karama are part-solid walled, part-canvas, part-mosquito screen and part-thatch, with zip-up canvas flaps at the front, and set on solid plinths. The beds, which are adequate but not particularly large or comfortable, have mosquito nets hanging on lines. There are directors' chairs and wicker armchairs with cushions. With polished concrete and stone floors, partly covered with rush matting and rugs, solid tree-trunk support posts for the thatched roofs and good-sized verandas, the bandas are attractive, substantial structures, though not especially large.
The half-solid-walled bathrooms (thatched walls and flap-covered mosquito screen makes up the rest of the bathroom walls) are accessed through a screened doorway (no door). They have flush loos, plumbed-in hot and cold water and rustic stone shower-bathtub combos. The showers have a good flow, but you sometimes need to be patient for the hot water to reach you. Kuni (wood-fired) boosters heat the water in cloudy weather, when solar power is insufficient.
El Karama harvests rainwater and provides filtered drinking water in attractive, beaded bottles rather than in plastic bottles. Water for the bathrooms comes from the river with a solar-powered pump, and is fed to settling tanks to clarify it.
When we last visited the lodge in February 2019, we saw the two new, luxury river cottages, opened earlier in the year and situated further down the river, a little away from the rest of the lodge. Much larger and brighter than the bandas, they have been sensitively designed with a classic yet rather contemporary design. Each cottage, with spacious en-suite, can be configured as a double or twin – one is more suitable for honeymooners, with an outside bath, and one has been designed to be wheelchair accessible.

These rooms can be booked as normal individually, or on an exclusive basis with use of a private vehicle for activities. The river cottages have their own separate living and dining area, allowing for a completely private and flexible stay down here away from the main lodge.

El Karama can be bursting with wildlife, and the main activities at the lodge are game drives, day and night (one open game vehicle is available), and game walks. Fly-camping (usually done as the middle night of a three- or five-night stay) is done using tensile tents, raised above the ground and strung between trees to provide a comfortable night. There is also the option to fly-camp with bell tents, for those who are less mobile.

When we stayed in 2013 we had some remarkable game sightings. A leopard had walked through camp three nights before we were there, and we saw an aardvark on our first evening, while getting a phone signal, just yards from the lodge barrier. The next morning, within minutes of setting off to drive to the starting point for our game walk with Joseph Kalau, the gun-toting head guide, (he carries a .458 rifle) we were watching a pair of lions, then a large herd of elephants. The highlight of the walk was a gradual approach to a large herd of reticulated giraffe, framed by Mount Kenya.

On subsequent visits we have not seen quite so much wildlife, although we still had some wonderful sightings. These have included elephant and buffalo as well as more unusual species such as the long-necked gerenuk antelope and grevy's zebra. We still feel that the ranch is a good wildlife location, although it is worth noting that animals are not as prolific as in the Maasai Mara.

We feel that El Karama is particularly good for adventurous families with younger children. The main area is fenced and comparatively safe and children are likely to enjoy the large pool. The lodge also has an excellent 'bush school' which runs all sorts of child friendly activities such as farm visits, paw print cast making, short walks and wildlife tracking, baking in the kitchen and making models out of termite clay.

The main lodge vehicle is a restored vintage land cruiser that has been converted to be an open game-drive vehicle. It runs on petrol, making it quieter than modern diesel vehicles. It has a metal roll cage, canvas top and sides in case of rain, and a windscreen that can be collapsed for photography. There are seats for guests and the guide at the front in the open cab and two bench seats for three passengers each. El Karama also has a two Toyota Hiluxes, with three rows of seats and a cab.

As well as drives and walks around El Karama ranch, you can also do a full-day excursion to Ol Pejeta Conservancy, which is south of El Karama. Ol Pejeta is known for its high rhino population and the chances of seeing them here are good.

For excursions to even further afield, scenic flights and helicopter rides can be arranged. Previous guests have enjoyed adventurous mornings flying to Mt Kenya in a chopper for breakfast, then spending the morning fishing. There are substantial additional costs for this kind of activity, but easily one that could be a real highlight of a trip.

It's also possible to do guided drives and walks around the farm facilities and to learn about dairy herding on a Kenyan ranch. The Grants herd exclusively Sahiwal dairy cattle from Pakistan – the only herd of this breed in Kenya. Farm tours look at the farm and its activities, which vary through the day and through the week. The dairy is on view, as are the nighttime stockades (bomas) They aim to offer a model for sustainable management of agricultural activities alongside wildlife, demonstrating how holistic management and attention to grazing techniques can enable livestock and humans to live alongside wildlife with minimal conflict.

Back at the lodge, yoga sessions are available with local teachers, and – with advance notice – massages can be organised. Both options are at a modest extra cost.
Our view
Our first stay at El Karama in 2012 was a revelation: we've known about this ranch-stay for years but never been there before. The welcome was one of the warmest we've experienced in Kenya; the food was wonderful; and the wildlife can be very good. We loved the genuine, low-key hosting, the flexible approach to guests' requirements and the warm and friendly staff. We've been back several times since, most recently in 2019, and happily nothing's changed.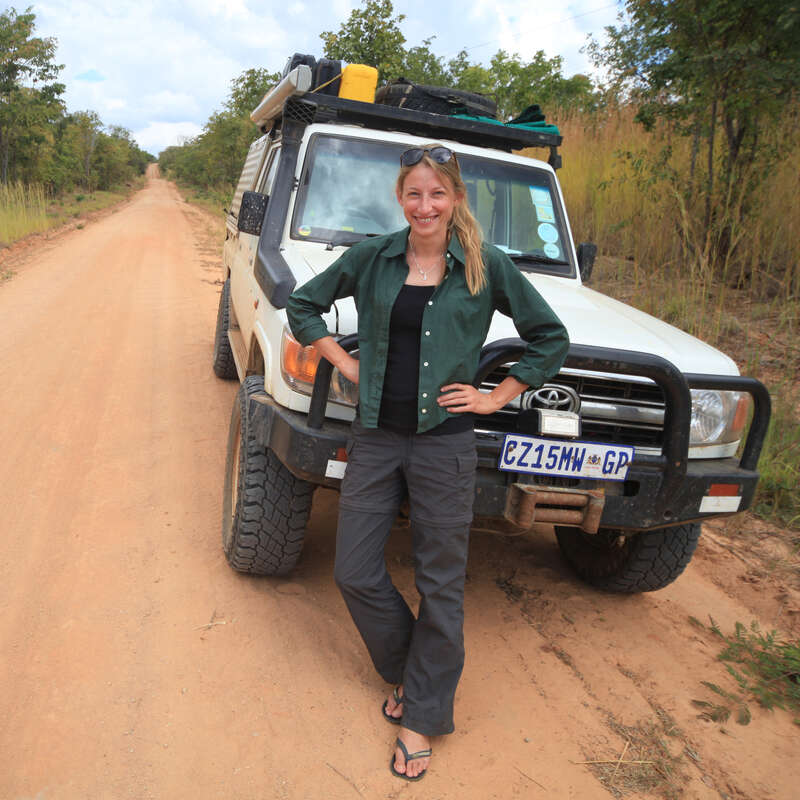 Geographics
Location

Ideal length of stay

3–4 days

Directions

The transfer from Nanyuki Airport takes about an hour to an hour and a half, two-thirds of it on earth roads and the last part on the El Karama access road. It's also possible to charter a flight into El Karama's own airstrip, just a 5 minute drive from the lodge.

Accessible by

Fly-and-Transfer
Food & drink
Usual board basis

Full Board & Activities

Food quality

The theme at El Karama is 'hearty rustic' meals: homemade, organic and delicious; much of the produce comes from their own kitchen garden. They are very proud of the kitchen that was built in 2016 and guests are always welcome to join the chef. The menus are thoughtfully and creatively put together, the dishes beautifully presented.

Generally guests go out for an early game drive or game walk, coming back for breakfast around 09:00. Lunch is usually around 13:00 and dinner about 20:00. Lunch is usually served at the poolside, breakfast and dinner in the main dining area, where a fire is often lit in the evening.

During our last visit in 2019, we had a delicious buffet lunch of creamy vegetable curry, fluffy rice, avocado salad, Kenyan green beans and chapattis. Dessert was a caramelized pineapple with cream.

Dinner is typically three courses. We started with vegetable soup; this was followed by roast chicken which was accompanied by roast potatoes, cabbage and spinach; for dessert we tucked in to crème caramel. Everything was delicious!

Coffee, tea and herbal and fruit infusions are available on a help-yourself basis in the lounge area throughout the day.
Special interests
Family holidays

Owner-managed by parents with a young family, El Karama has a relaxed atmosphere, ideal for safari holidays with children of all ages. With bush camping, a swimming pool and the immersive Bush School sessions every morning, there is plenty to do.
See ideas for Family holidays

Walking safaris

Joseph Kalau is the armed head guide who leads the walking safaris from El Karama. There is enough big game around camp to always have the possibility of an exciting on-foot experience!
See ideas for Walking safaris

Walking

Joseph Kalau, who has many years of experience, and carries a .458 rifle, leads the game walks at El Kamara ranch. Walks are usually after dawn, or late afternoon, with a vehicle to get to your starting point.
See ideas for Walking
Children
Attitude towards children

Children are very welcome, and the owners have young children.

Property's age restrictions

None

Special activities & services

Aside from the pool, El Karama is a good place for kids them to let off steam and generally be themselves, though toddlers will need supervision at all times. The lodge has an excellent 'Bush School' programme, running from 10:00-12:30 each day, to keep young ones occupied while parents are out on game drives (or they can join too!). Activities include farm visits, hand line fishing, paw print cast making, wildlife tracking and short walks, game viewing from the hide, cooking, painting and sculpting in termite clay – and much more.

Meals can be adapted to children's needs, both in terms of menu and timings. The lodge can arrange for meals to be had separately from the adults if wished.

One ayah (nanny) is available and a member of staff is can be organised for baby listening, but there are no professionally qualified childcare staff.

Equipment

One cot, one highchair

Generally recommended for children

We think El Karama is great for children; the Kenyan owners are very inclusive and informal and have their own young family. A lot of thought and attention has gone into making family stays here as inclusive, engaging and all round enjoyable as possible. But we do recognise that their familiarity with the bush will not extend to most guests, and animals – some potentially dangerous – do enter camp from time to time, so parental supervision and awareness will be required at all times.

Notes

El Karama always briefs parents about supervision.
Our travellers' wildlife sightings from El Karama Eco-Lodge
Since mid-2018, many of our travellers who stayed at El Karama Eco-Lodge have kindly recorded their wildlife sightings and shared them with us. The results are below. Click an animal to see more, and here to see more on our methodology.









Spotted Hyena
50% success





Communications
Power supply notes

There is 24 hour power throughout the lodge and guests can charge electronic products in the rooms.

Communications

El Karama has free WiFi in the Art Gallery next to the office only.

TV & radio

No

Water supply

Other

Water supply notes

Rain water is collected, boiled and filtered and then used for showers. Clean drinking water is also supplied.
Sustainability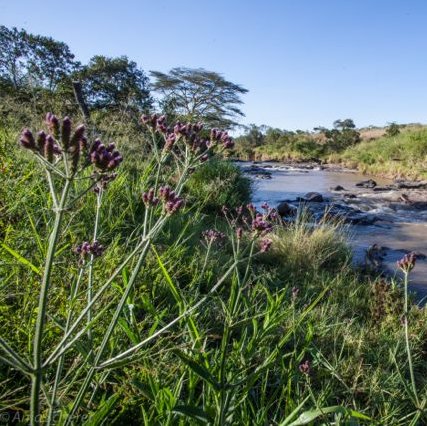 Inspiring guests through a "True Labour of Love"
As a family-owned business, El Karama lodge has been growing as a passionate team since 2006 without any investment, which the owners explain as a "True Labour of Love". With the believe that guests can contribute to the health of the natural surroundings if they are engaged and inspired, the lodge has created several opportunities that will allow visitors to give back more than they take away from the environment.
One example is the lodge's own tree nursery, used to protect the Acacia nilotica and other indigenous plants from the elephants. With four trees per month lost as a result of elephant damage, El Karama aims to plant double the number monthly. This will be done during the rainy season as the water helps establish the seedlings and will be initially done within fenced environments acting as exclusion zones. Guests are too invited to join the conservation efforts and make a valuable contribute towards reducing deforestation. They can help the staff 'plant, propagate and re-locate tree seedlings or take a tour of the garden. Apart from showing guests how the lodge grows its own vegetables without any pesticides or chemicals, El Karama hopes to inspire tourists to take some of the conservation ideas home with them.

The lodge was granted with the prestigious Eco Warrior award of 2017 for responsible practice.
See more great sustainability projects in Kenya
Health & safety
Malarial protection recommended

Yes

Medical care

There's a first-aid kit in the kitchen, and all staff usually have annual first-aid training. The nearest hospital is Nanyuki cottage hospital. The Flying Doctors service could reach El Karama airstrip in 10 minutes.

Dangerous animals

High Risk

Security measures

The lodge itself has a night watch and the ranch has a 12-strong wildlife protection unit who have had paramilitary and security training. Plus there are two NPR (National Police Reserve) officers stationed at the lodge.

Fire safety

There are fire buckets at the bandas. All core staff members are trained in basic fire fighting.
Activities
4WD Safari

Birdwatching

Guided walking safari

Night drive
Extras
Disabled access

On Request

Laundry facilities

Full Laundry Service - Extra Charge

Money

There's a safe in the owner-managers' house.

Accepted payment on location

Cash payments are preferred in Kenyan shillings, but any major currency is accepted, including US dollars, euros, and pounds sterling. Credit cards aren't accepted.
Other lodges in Laikipia
Alternative places to stay in this same area.
---