Useful links featuring Laikipia Wilderness

Useful links...
We want you to understand more about Laikipia Wilderness. We're not shy to direct you to their own website as we're confident that a trip there with us will cost you the same or less than booking it any other way, even directly. So follow the links below for more information.
Laikipia Wilderness is often combined with:
Sort by:
Name


|
% of trips


|
Traveller's rating


Saruni Samburu
|
75%
|


Saruni Samburu is a luxury lodge that sits atop a vast red rock in the private Kalama Conservancy, north of the Samburu National Reserve. It's the sister lodge of co-owned Saruni Mara. In easy reach for game drives and with spectacular views overlooking this famous wildlife ...
Read more about Saruni Samburu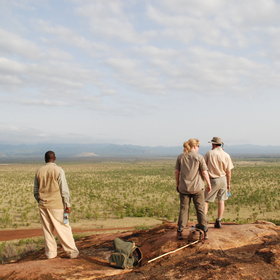 Elsas Kopje
|
50%
|


Named after Elsa, the lioness raised by George and Joy Adamson and made famous by the story of Born Free, Elsa's Kopje sits high on Mughwango Hill above George Adamson's original campsite. The camp is colonial in style, and has spectacular views over the plains of Meru National Park...
Read more about Elsa's Kopje
Mikhael's Hotel
|
50%

Privately owned by the Khoury family who have been in Brazzaville for over 50 years, Mikhael's Hotel opened in August 2010 and is located in the heart of the city. The hotel is still run by its owners, who were originally in the construction industry, though it's very much ...
Read more about Mikhaels Hotel
Sirikoi
|
25%
|


Sirikoi is a luxury safari camp and lodge, located by a game-rich watering hole in a private area of the 250km² Lewa Wildlife Conservancy, in south-eastern Laikipia. With only a small number of tents it aims to offer a high-quality, personal experience. Sirikoi was conceived ...
Read more about Sirikoi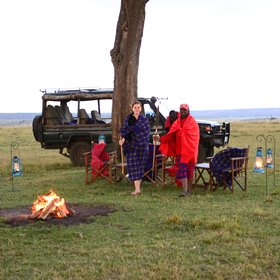 Offbeat Mara
|
25%
|


Located in the quiet Mara North Conservancy, Offbeat Mara sits near the Olare Orok River and is nestled into the bush so discreetly that you can barely see it once you are outside of camp. It's small, comfortable and unfenced: an authentic tented camp. Sister camp to Offbeat ...
Read more about Offbeat Mara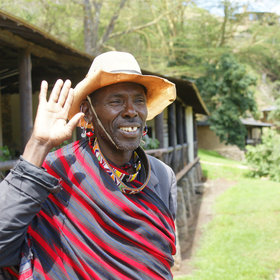 The Emakoko
|
25%
|


A new, upmarket, owner-managed lodge, opened at the beginning of 2012, The Emakoko straddles the southern boundary of Nairobi National Park, marked by the gorge of the Mbagathi River in an area where three rivers converge. The lodge has the national park's much underrated ...
Read more about The Emakoko
Kicheche Bush Camp
|
25%
|

Located in the quiet Olare Motorogi Conservancy and with only six tents dotted through the bush, Kicheche Bush Camp is an intimate tented camp owned in partnership with photographer Paul Goldstein. As a result, there is a keen focus on wildlife viewing and photography here, ...
Read more about Kicheche Bush Camp
Lango Camp
|
25%

Nestled on the edge of a bai, with forest behind and open wetlands in front, Lango Camp is a luxurious permanent camp in Odzala National Park. It is visited as the second stop, in a set six-night itinerary, with three nights spent here after three at its sister camp Ngaga ...
Read more about Lango Camp
Ngaga Camp
|
25%
Ngaga Camp is the first stop on a set six-night trip into Odzala National Park and its surrounding areas where people come to experience a unique rainforest environment and see the very rare lowland gorillas. Based on the local architecture of the Baka people, the camp ...
Read more about Ngaga Camp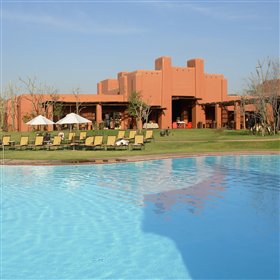 Zambezi Sun
|
25%
|

Opened in 2001, the 3-star Zambezi Sun is a sprawling resort hotel with an informal atmosphere, and a colourful, fun design throughout. The closest hotel to the Victoria Falls, it's really all about the location as you're just a few minutes walk from one of the Natural ...
Read more about Zambezi Sun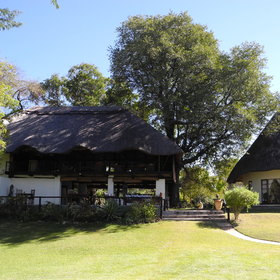 Waterberry Zambezi Lodge
|
25%
|

The small, congenial and family-friendly Waterberry Zambezi Lodge, which is usually known simply as 'Waterberry Lodge', is set on 750m of Zambezi riverfront, a 45-minute drive upstream from the Victoria Falls. It's close enough to visit the Falls easily, but far enough ...
Read more about Waterberry Lodge