Useful links featuring Porini Rhino Camp
Useful links...
We want you to understand more about Porini Rhino Camp. We're not shy to direct you to their own website as we're confident that a trip there with us will cost you the same or less than booking it any other way, even directly. So follow the links below for more information.
Porini's own website
Click here to look at Porini Rhino Camps own website.
Porini Rhino Camp is often combined with:
Sort by:
Name


|
% of trips


|
Traveller's rating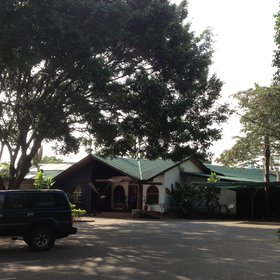 Aero Club of East Africa
|
75%
|


The dozen rooms at the old Aero Club of East Africa, at Nairobi's domestic Wilson Airport are available for non-members and make a very convenient base if you're flying out of Wilson the next morning – or if you've just arrived at Wilson and won't be leaving Nairobi until the next day...
Read more about Aero Club of East Africa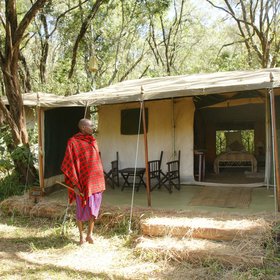 Nairobi Tented Camp
|
50%
|

The only accommodation inside Nairobi National Park, Nairobi Tented Camp opened in 2010. A traditionally styled camp of large tents, it's located in a hilly, densely wooded area of fig, ebony and wild olive trees on the west side of the park, close to several popular south-west ...
Read more about Nairobi Tented Camp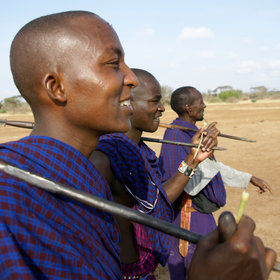 Porini Amboseli Camp
|
25%
|

One of the earliest real eco-camps in Kenya, Porini Amboseli Camp first opened in 2001. A low-impact, nine-tent camp, it is located on the Maasai-owned Selenkay (also spelled Selengei) Conservancy to the north of Amboseli National Park. The most outstanding feature of ...
Read more about Porini Amboseli Camp
Porini Mara Camp
|
25%
|

The first tented camp in the Mara region to be run with support from the local community, Porini Mara Camp is a genuine eco-camp nestled around the banks of the Ole Sabukiye River in the Ol Kinyei Conservancy (founded by Porini Mara's owner), in the northern part of the Mara eco-system...
Read more about Porini Mara Camp