Useful links featuring Sandai
Useful links...
We want you to understand more about Sandai. We're not shy to direct you to their own website as we're confident that a trip there with us will cost you the same or less than booking it any other way, even directly. So follow the links below for more information.
Sandai is often combined with:
Sort by:
Name


|
% of trips


|
Traveller's rating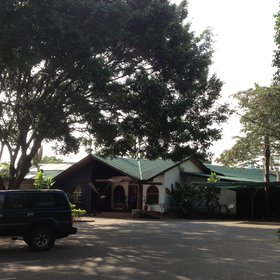 Aero Club of East Africa
|
100%
|


The dozen rooms at the old Aero Club of East Africa, at Nairobi's domestic Wilson Airport are available for non-members and make a very convenient base if you're flying out of Wilson the next morning. With connections between Jomo Kenyatta International Airport and Wilson ...
Read more about Aero Club of East Africa
Offbeat Meru
|
100%
|

Located in Bisanadi National Reserve, right next to the main Meru National Park, Offbeat Meru is a traditional tented camp, looking across a small river. The camp has all the basic comforts, but very little in the way of permanent structures, so is likely to appeal to safari ...
Read more about Offbeat Meru