Useful links featuring Sandai
Useful links...
We want you to understand more about Sandai. We're not shy to direct you to their own website as we're confident that a trip there with us will cost you the same or less than booking it any other way, even directly. So follow the links below for more information.
Sandai is often combined with:
Sort by:
Name


|
% of trips


|
Traveller's rating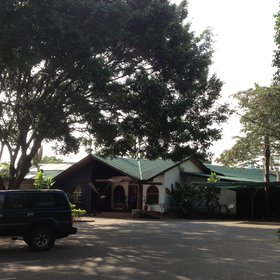 Aero Club of East Africa
|
50%
|


The dozen rooms at the old Aero Club of East Africa, at Nairobi's domestic Wilson Airport are available for non-members and make a very convenient base if you're flying out of Wilson the next morning – or if you've just arrived at Wilson and won't be leaving Nairobi until the next day...
Read more about Aero Club of East Africa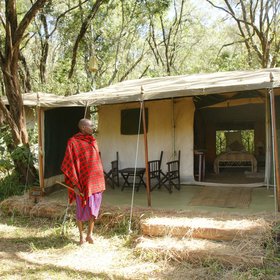 Nairobi Tented Camp
|
50%
|

The only accommodation inside Nairobi National Park, Nairobi Tented Camp opened in 2010. A traditionally styled camp of large tents, it's located in a hilly, densely wooded area of fig, ebony and wild olive trees on the west side of the park, close to several popular south-west ...
Read more about Nairobi Tented Camp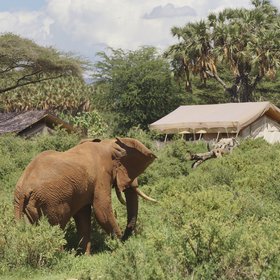 Elephant Bedroom
|
50%
|

Elephant Bedroom is located deep in the heart of the Samburu National Reserve on a lovely stretch of the Ewaso Nyiro River – where game viewing is at its best. It opened in 2008 and offers relatively luxurious tented accommodation in a shady grove of acacias and doum palms...
Read more about Elephant Bedroom
Offbeat Meru
|
50%
|

Located in Bisanadi National Reserve, right next to the main Meru National Park, Offbeat Meru is a traditional tented camp, looking across a small river. The camp has all the basic comforts, but very little in the way of permanent structures, so is likely to appeal to safari ...
Read more about Offbeat Meru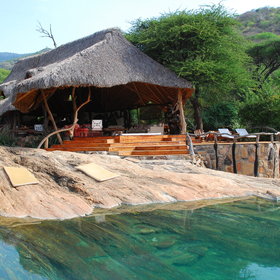 Sarara
|
50%
|


First set up as a mobile camp in 1997, Sarara was rebuilt in 2008 as a permanent luxury tented camp. It lies on the edge of the Mathews Range in the Namunyak Conservancy, which covers more than 340km² and has a variety of wildlife. The name Sarara means 'meeting place': ...
Read more about Sarara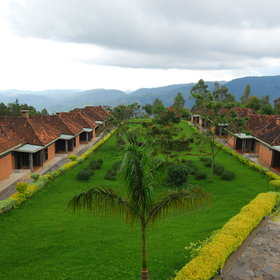 Nyungwe Top View Hill Hotel
|
50%
|


Opened in 2011, the unassuming Nyungwe Top View Hill Hotel is located just five minutes' drive off a main road, on top of a steep hill with views across numerous tea plantations; it has easily the most beautiful views in the Nyungwe Forest area. With its proximity to the ...
Read more about Nyungwe Top View Hill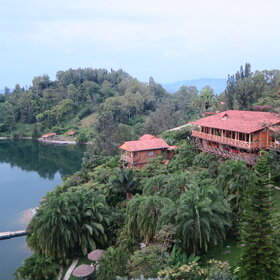 Cormoran Lodge
|
50%
|


Set on a steep hill, leading down to the shore of Rwanda's Lake Kivu, the rustic yet stylish Cormoran Lodge in Kibuye has a small number of wooden cabins, each affording beautiful views over the lake. Cormoran Lodge is set on quite a small plot, with a picturesque lakeside ...
Read more about Cormoran Lodge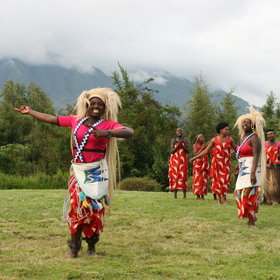 Mountain Gorilla View Lodge
|
50%
|


Mountain Gorilla View Lodge, previously called Gorilla Mountain View Lodge, is located on the slopes of Rwanda's Mount Sabyinyo. A good mid-range hotel set in spacious grounds, it has beautiful views of the surrounding volcanoes and is only a 15-minute drive from the headquarters ...
Read more about Mountain Gorilla View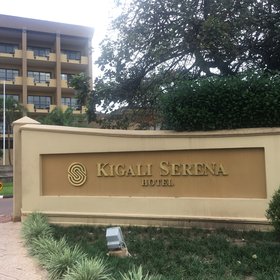 Kigali Serena Hotel
|
50%
|


Kigali Serena Hotel, formerly known as Kigali InterContinental Hotel, is a large, upmarket hotel with plenty of modern facilities. Located in Rwanda's busy capital city, it is just 10km from Kigali International Airport. The Kigali Serena has a brilliant location and it ...
Read more about Kigali Serena Hotel