Useful links featuring Tassia Lodge
Useful links...
We want you to understand more about Tassia Lodge. We're not shy to direct you to their own website as we're confident that a trip there with us will cost you the same or less than booking it any other way, even directly. So follow the links below for more information.
Tassia Lodge is often combined with:
Sort by:
Name


|
% of trips


|
Traveller's rating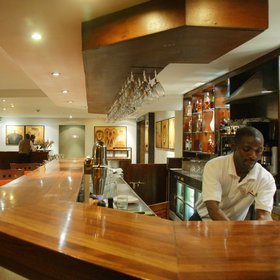 Ole-Sereni
|
50%
|


Opened in 2009, the Ole-Sereni is a convenient hotel for Nairobi's airports. The building, which formerly housed the US Embassy, borders the north side of Nairobi National Park, and has a first-floor terrace giving direct views across the savannah. Arrival at Ole-Sereni ...
Read more about Ole-Sereni
Offbeat Meru
|
50%
|

Located in Bisanadi National Reserve, right next to the main Meru National Park, Offbeat Meru is a traditional tented camp, looking across a small river. The camp has all the basic comforts, but very little in the way of permanent structures, so is likely to appeal to safari ...
Read more about Offbeat Meru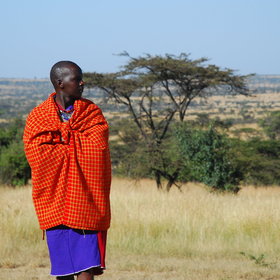 Naboisho Camp
|
50%
|

Appealing both to safari purists and those seeking a little luxury, Naboisho Camp is the most upmarket of the handful of new, small camps in the relatively little-visited Mara Naboisho Conservancy, just north of Kenya's Maasai Mara National Reserve. Surrounded by untouched ...
Read more about Naboisho Camp
Kicheche Laikipia
|
25%
|

With only six tents, Kicheche Laikipia is a small camp offering comfort and quality, one of a handful of properties located in the 360km2 Ol Pejeta Conservancy. It's the most luxurious option in the conservancy, with a wide range of activities, and a lovely location, with ...
Read more about Kicheche Laikipia
Il Ngwesi Eco-Lodge
|
25%
|


Il Ngwesi Eco-Lodge is a rustic, six-room lodge crowning a bush-covered hill on the Il Ngwesi Group Ranch, a community conservation and livestock region in northern Laikipia, north of the Lewa Conservancy. Built in 1996, the lodge is owned, managed and staffed entirely ...
Read more about Il Ngwesi Eco-Lodge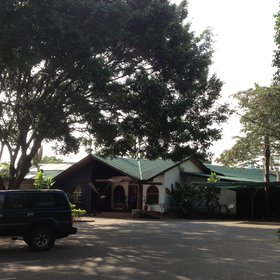 Aero Club of East Africa
|
25%
|


The dozen rooms at the old Aero Club of East Africa, at Nairobi's domestic Wilson Airport are available for non-members and make a very convenient base if you're flying out of Wilson the next morning – or if you've just arrived at Wilson and won't be leaving Nairobi until the next day...
Read more about Aero Club of East Africa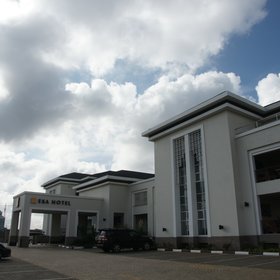 Eka Hotel
|
25%
|


This business-class hotel on the Mombasa highway is one of the closest in the capital to Nairobi Jomo Kenyatta International Airport – 12km away. Opened in 2012, it has a modern, functional style, late bar, and excellent buffet breakfasts. Arriving at the Eka, your vehicle ...
Read more about Eka Hotel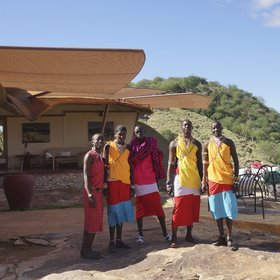 Saruni Samburu
|
25%
|


Saruni Samburu is a luxury lodge perched atop a rocky inselberg in the exclusive, remote, Kalama Conservancy, north of the Samburu National Reserve. The lodge is in reach of the national reserve for game drives and has spectacular views overlooking this famous wildlife ...
Read more about Saruni Samburu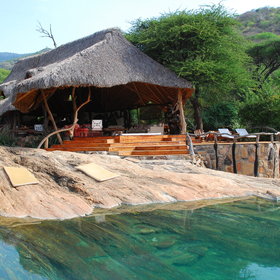 Sarara
|
25%
|


First set up as a mobile camp in 1997, Sarara was rebuilt in 2008 as a permanent luxury tented camp. It lies on the edge of the Mathews Range in the Namunyak Conservancy, which covers more than 340km2 and has a variety of wildlife. The name Sarara means 'meeting place': ...
Read more about Sarara