Useful links featuring Basecamp Eagle View

Basecamp Eagle View is often combined with:
Sort by:
Name


|
% of trips


|
Traveller's rating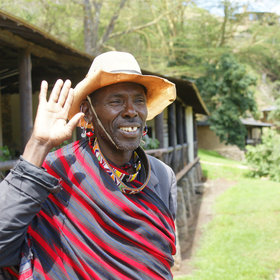 The Emakoko
|
100%
|


A new, upmarket, owner-managed lodge, opened at the beginning of 2012, The Emakoko straddles the southern boundary of Nairobi National Park, marked by the gorge of the Mbagathi River in an area where three rivers converge. The lodge has the national park's much underrated ...
Read more about The Emakoko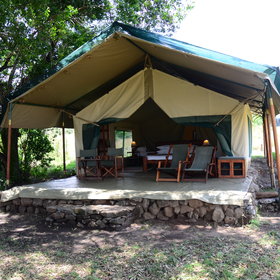 Kicheche Mara
|
67%
|


Kicheche Mara is a relatively small, well-designed and very well run bushcamp in Acacia Valley, stretched out above the Olare Orok stream in Mara North Conservancy. It has just eight tents, with a real bush feel and no fence separating it from the surrounding wildlife. Kicheche ...
Read more about Kicheche Mara
Basecamp Maasai Mara
|
67%
|

A pioneering Mara eco-camp, opened in 1998, Basecamp Maasai Mara is a moderately sized tented camp in Koiyaki Group Ranch, just outside the Maasai Mara National Reserve. Close to Talek Gate and the small settlement of Talek, the camp is ranged in riverine forest along the ...
Read more about Basecamp Maasai Mara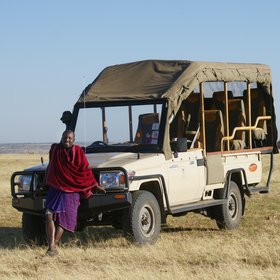 Porini Lion Camp
|
33%
|


In a riverbank location in the Olare Orok Conservancy, Porini Lion Camp is a traditionally styled tented camp in one of the Mara region's most successful community-owned wildlife conservancies. Just north of the Maasai Mara National Reserve, the Olare Orok Conservancy ...
Read more about Porini Lion Camp
Basecamp Dorobo Fly Camp
|
33%
|

A simple encampment of dome tents, Basecamp Dorobo Fly Camp is set in a peaceful valley in the Mara Naboisho Conservancy. With no electricity and shared rustic bush bathrooms (a fly camp is a temporary safari camp), it has no permanent staff and is usually used for one ...
Read more about Basecamp Dorobo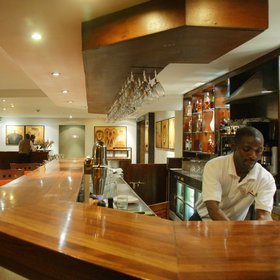 Ole-Sereni
|
33%
|


Opened in 2009, the Ole-Sereni is the closest Nairobi has to an airport hotel, though its brand-new neighbour, the Eka Hotel, seems likely to challenge it. The building, which formerly housed the US Embassy, borders the fence that runs along the north side of Nairobi National ...
Read more about Ole-Sereni
Driftwood Beach Club
|
33%
|


First opened in 1963 the Driftwood Beach Club is a family-friendly, owner-managed, bungalow-style beach hotel set on Silversands beach on the southern outskirts of Malindi town on Kenya's north coast. Unfortunately, as of March 2015 we cannot recommend this property because ...
Read more about Driftwood Beach Club