Useful links featuring Elephant Pepper Camp

Elephant Pepper Camp is often combined with:
Sort by:
Name


|
% of trips


|
Traveller's rating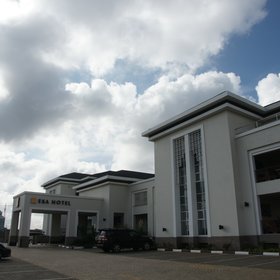 Eka Hotel
|
50%
|


This business-class hotel on the Mombasa highway is one of the closest in the capital to Nairobi Jomo Kenyatta International Airport – 12km away. Opened in 2012, it has a modern, functional style, late bar, and excellent buffet breakfasts. Arriving at the Eka, your vehicle ...
Read more about Eka Hotel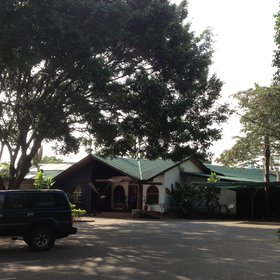 Aero Club of East Africa
|
25%
|


The dozen rooms at the old Aero Club of East Africa, at Nairobi's domestic Wilson Airport are available for non-members and make a very convenient base if you're flying out of Wilson the next morning – or if you've just arrived at Wilson and won't be leaving Nairobi until the next day...
Read more about Aero Club of East Africa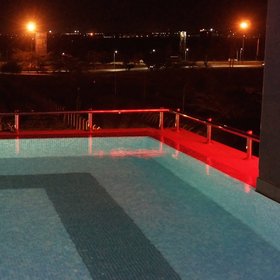 Lazizi Premiere Hotel
|
25%
|


The Lazizi Premiere Hotel, which opened in 2017, is the first hotel to be located at Nairobi International Airport. Very conveniently located, inside the airport secure perimeter and a very short, traffic-free drive from the terminal buildings, it is exactly the sort of ...
Read more about Lazizi Premiere Hotel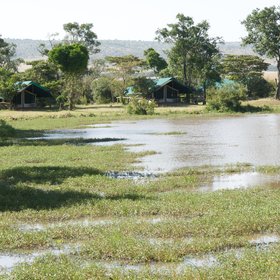 Little Governors Camp
|
25%
|


On the lip of an old oxbow of the Mara River, now a broad marsh frequented by elephants, Little Governors' Camp is one of only two places to stay in the Mara Triangle sector of the Maasai Mara National Reserve. Getting to Little Governors', there's some extra excitement ...
Read more about Little Governors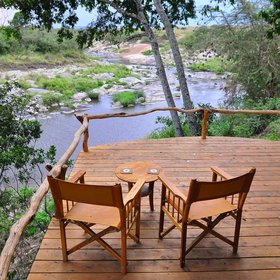 Rekero
|
25%
|


A traditionally styled, tented camp, Rekero is sited on the north bank of the Talek River, in a prime location in the centre of the Maasai Mara National Reserve. During the migration season (roughly July to October) the plains around the camp are thick with wildebeest. Rekero ...
Read more about Rekero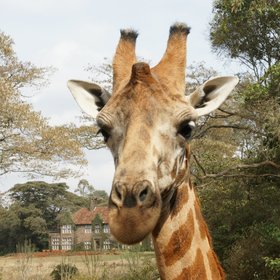 Giraffe Manor
|
25%
|


A temple to the benign cult of the giraffe, Giraffe Manor is one of Kenya's most popular luxury lodges. Originally built in 1932, it has been a country house hotel since 1984. Most of the hotel's patch of land comprises the Giraffe Centre, and a group of these gentle creatures ...
Read more about Giraffe Manor
Kicheche Laikipia
|
25%
|

With only six tents, Kicheche Laikipia is a small camp offering comfort and quality, one of a handful of properties located in the 360km2 Ol Pejeta Conservancy. It's the most luxurious option in the conservancy, with a wide range of activities, and a lovely location, with ...
Read more about Kicheche Laikipia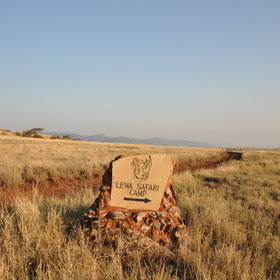 Lewa Safari Camp
|
25%
|


Lewa Safari Camp is one of only four permanent places to stay on the 250km2 Lewa Conservancy, and though it is run by a well-known safari outfit, it is the only one that is owned by the conservancy itself. Profits are all ploughed back into conservation and the surrounding communities...
Read more about Lewa Safari Camp