Useful links featuring Encounter Mara

Download a PDF...
To read what we say in our brochure, click on the link to download the brochure section including Encounter Mara. To save a copy onto your computer, right-click on the link and select 'Save Target as...'.
Useful links...
We want you to understand more about Encounter Mara. We're not shy to direct you to their own website as we're confident that a trip there with us will cost you the same or less than booking it any other way, even directly. So follow the links below for more information.
Encounter Mara's brochure
An online brochure describing Encounter Mara Camp
Encounter Mara is often combined with:
Sort by:
Name


|
% of trips


|
Traveller's rating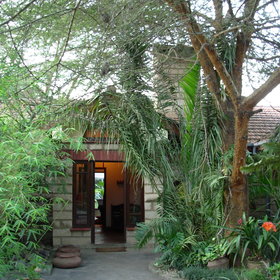 Macushla House
|
50%
|


Macushla House is a converted home situated in the leafy, quiet Langata area of southwest Nairobi. This residential suburb is about 18km from downtown Nairobi and 30km from the international airport. Because Macushla House is owner-managed, it has a very personal and intimate feel to it...
Read more about Macushla House
El Karama Eco-Lodge
|
50%
|


With a name meaning 'treasured possession' or 'answer to prayer' in Arabic, El Karama, as it's usually known, is a working cattle ranch and wildlife sanctuary on the banks of the Ewaso Nyiro River in the Laikipia region north of Mount Kenya. It was named for purely sentimental ...
Read more about El Karama Eco-Lodge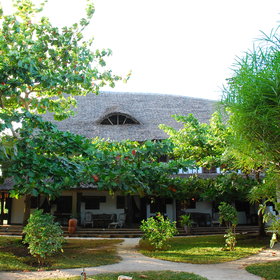 Kinondo Kwetu
|
33%
Located at the southern end of Kenya's Diani Beach coastline, Kinondo Kwetu is a secluded Swedish-owned all-inclusive luxury boutique hotel set among baobabs and palm trees on the private Galu beach overlooking the Indian Ocean. The Diani coast can be quite built up in ...
Read more about Kinondo Kwetu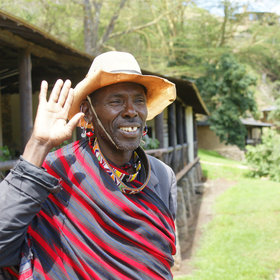 The Emakoko
|
33%
|


A new, upmarket, owner-managed lodge, opened at the beginning of 2012, The Emakoko straddles the southern boundary of Nairobi National Park, marked by the gorge of the Mbagathi River in an area where three rivers converge. The lodge has the national park's much underrated ...
Read more about The Emakoko
Hemingways Watamu
|
17%
|

On Turtle Bay beach at Watamu, two hours' drive north of Mombasa, Hemingways Watamu is a mid-sized game-fishing base and resort hotel, popular with British guests. Its name harks back to Ernest Hemingway's stay in Malindi in 1934. The hotel shares its entrance road with ...
Read more about Hemingways Watamu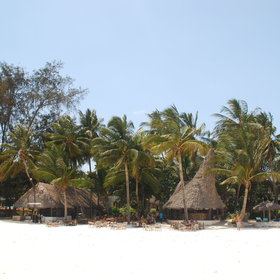 Pinewood Beach Resort
|
17%
|


This Mediterranean-style resort hotel is on the quiet Galu Beach – a stretch of beach south of the main Diani Beach area. It first opened in December 1991 and since then has remained a reliable mid-range option with a couple of different restaurants and room types to suit ...
Read more about Pinewood Beach Resort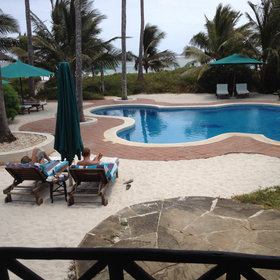 Diani Blue
|
17%
|


Diani Blue, formerly Asha Cottage, is a small, owner-managed, guesthouse with just six rooms, all of which face onto the small, landscaped pool area. It concentrates on providing a very personal, low-key service to guests who actively want to avoid large resort hotels but ...
Read more about Diani Blue
Offbeat Meru
|
17%
|

Located in Bisanadi National Reserve, right next to the main Meru National Park, Offbeat Meru is a traditional tented camp, looking across a small river. The camp has all the basic comforts, but very little in the way of permanent structures, so is likely to appeal to safari ...
Read more about Offbeat Meru
Saruni Samburu
|
17%
|


Saruni Samburu is a luxury lodge that sits atop a vast red rock in the private Kalama Conservancy, north of the Samburu National Reserve. It's the sister lodge of co-owned Saruni Mara. In easy reach for game drives and with spectacular views overlooking this famous wildlife ...
Read more about Saruni Samburu