Useful links featuring Kicheche Mara

Download a PDF...
To read what we say in our brochure, click on the link to download the brochure section including Kicheche Mara. To save a copy onto your computer, right-click on the link and select 'Save Target as...'.
Useful links...
We want you to understand more about Kicheche Mara. We're not shy to direct you to their own website as we're confident that a trip there with us will cost you the same or less than booking it any other way, even directly. So follow the links below for more information.
Kicheche Mara in the media
We often arrange African trips for top journalists and a few of the resultant articles are online. Pieces written about Kicheche Mara include:
Kenya by Design
by Richard Trillo
Published in Travel Kenya, Travel Africa Magazine, p.8-21 on 1 May 2013
See our articles page for more pieces about our trips and safaris
Kicheche Mara is often combined with:
Sort by:
Name


|
% of trips


|
Traveller's rating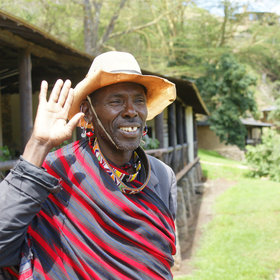 The Emakoko
|
130%
|


A new, upmarket, owner-managed lodge, opened at the beginning of 2012, The Emakoko straddles the southern boundary of Nairobi National Park, marked by the gorge of the Mbagathi River in an area where three rivers converge. The lodge has the national park's much underrated ...
Read more about The Emakoko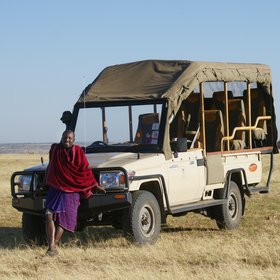 Porini Lion Camp
|
60%
|


In a riverbank location in the Olare Motorogi Conservancy, Porini Lion Camp is a traditionally styled tented camp in one of the Mara region's most successful community-owned wildlife conservancies. Just north of the Maasai Mara National Reserve, the Olare Orok Conservancy ...
Read more about Porini Lion Camp
Basecamp Eagle View
|
20%
|


Sister camp to Basecamp Maasai Mara near the reserve's Talek Gate, Basecamp Eagle View is located in a stunning spot, with arguably the best views in the quiet 211km² Mara Naboisho Conservancy, a Maasai-owned conservancy north of the Maasai Mara National Reserve. It is ...
Read more about Basecamp Eagle View
Kicheche Bush Camp
|
20%
|

Located in the quiet Olare Motorogi Conservancy and with only six tents dotted through the bush, Kicheche Bush Camp is an intimate tented camp owned in partnership with photographer Paul Goldstein. As a result, there is a keen focus on wildlife viewing and photography here, ...
Read more about Kicheche Bush Camp
Basecamp Maasai Mara
|
20%
|

A pioneering Mara eco-camp, opened in 1998, Basecamp Maasai Mara is a moderately sized tented camp in Koiyaki Group Ranch, just outside the Maasai Mara National Reserve. Close to Talek Gate and the small settlement of Talek, the camp is ranged in riverine forest along the ...
Read more about Basecamp Maasai Mara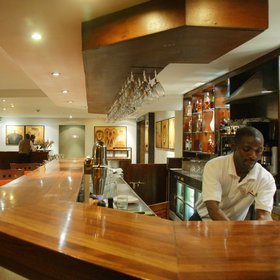 Ole-Sereni
|
20%
|


Opened in 2009, the Ole-Sereni is the closest Nairobi has to an airport hotel, though its brand-new neighbour, the Eka Hotel, seems likely to challenge it. The building, which formerly housed the US Embassy, borders the fence that runs along the north side of Nairobi National ...
Read more about Ole-Sereni
Kicheche Laikipia
|
20%
|

With only six tents, Kicheche Laikipia is a small camp offering comfort and quality, one of a handful of properties located in the 360km² Ol Pejeta Conservancy. It's the most luxurious option in the conservancy, with a wide range of activities, and a lovely location, with ...
Read more about Kicheche Laikipia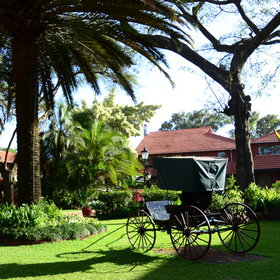 The Norfolk Hotel
|
10%
|


Part of the Fairmont chain of hotels, The Norfolk Hotel is arguably one of the most iconic hotels in Nairobi. Built in 1904 it has withstood the tests of time including colonization, independence and a terrorist attack in the 80's that caused a devastating fire. Then 2004 ...
Read more about The Norfolk Hotel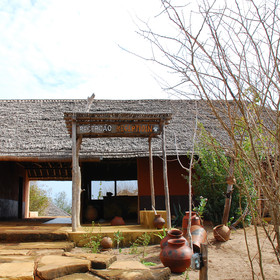 Nuarro Mozambique
|
10%
|


Just north of Nacala and set within a marine reserve, Nuarro Mozambique is a new lodge with a strong focus on responsible and eco-tourism. Opened in June 2009 with just one restaurant-bar area and six chalets, it has since grown to incorporate a total of 12 chalets, a beach ...
Read more about Nuarro Mozambique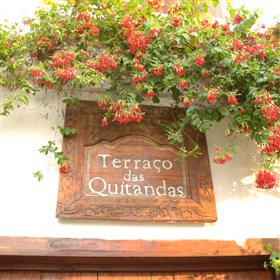 Terraco das Quitandas
|
10%
|


The house of Terraço das Quitandas is a stunning old building located in the heart of Ilha do Moçambique's stone town. Over 300 years old, it has been home to many different merchants and traders, and during the last few decades of Portuguese rule, was the staff house for ...
Read more about Terraco das Quitandas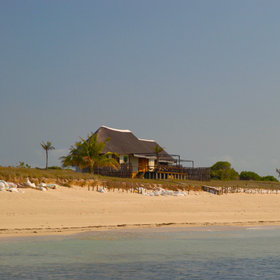 Coral Lodge 15.41
|
10%
|


Coral Lodge 15.41 (the numbers indicating the lodge's Latitude and Longitude co-ordinates) is a relatively new property which opened in June 2010 on the central Mozambican coastline, just south of Nacala. With only ten villas it is small, with smart and modern touches, ...
Read more about Coral Lodge 15.41