Useful links featuring Kicheche Valley

Download a PDF...
To read what we say in our brochure, click on the link to download the brochure section including Kicheche Valley. To save a copy onto your computer, right-click on the link and select 'Save Target as...'.
Useful links...
We want you to understand more about Kicheche Valley. We're not shy to direct you to their own website as we're confident that a trip there with us will cost you the same or less than booking it any other way, even directly. So follow the links below for more information.
KICHECHE VALLEY website
For more pictures and information on this lodge, please click on this link to their own website.
Kicheche Valley in the media
We often arrange African trips for top journalists and a few of the resultant articles are online. Pieces written about Kicheche Valley include:
Kenya by Design
by Richard Trillo
Published in Travel Kenya, Travel Africa Magazine, p.8-21 on 1 May 2013
See our articles page for more pieces about our trips and safaris
Kicheche Valley is often combined with:
Sort by:
Name


|
% of trips


|
Traveller's rating


Kicheche Bush Camp
|
44%
|

Located in the quiet Olare Motorogi Conservancy and with only six tents dotted through the bush, Kicheche Bush Camp is an intimate tented camp owned in partnership with photographer Paul Goldstein. As a result, there is a keen focus on wildlife viewing and photography here, ...
Read more about Kicheche Bush Camp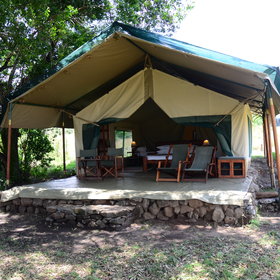 Kicheche Mara
|
33%
|


Kicheche Mara is a relatively small, well-designed and very well run bushcamp in Acacia Valley, stretched out above the Olare Orok stream in Mara North Conservancy. It has just eight tents, with a real bush feel and no fence separating it from the surrounding wildlife. Kicheche ...
Read more about Kicheche Mara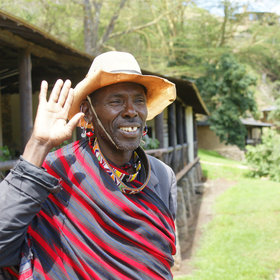 The Emakoko
|
33%
|


The Emakoko is an upmarket, owner-managed lodge that opened in 2012. It straddles the southern boundary of Nairobi National Park, marked by the gorge of the Mbagathi River in an area where three rivers converge. The lodge has the national park's much underrated game-viewing ...
Read more about The Emakoko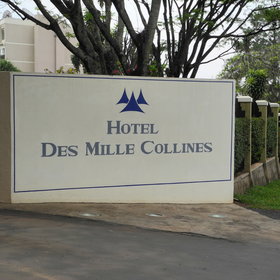 Hotel des Mille Collines
|
22%
|

Set within large gardens in the heart of Kigali, the four-star Hotel des Mille Collines in the feature film, Hotel Rwanda. As in the film, the hotel attracts a distinctly business clientele to its 112 rooms, but its location also makes it a good base from which to explore ...
Read more about Hotel des Mille Collines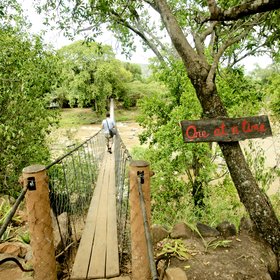 Ngare Serian
|
11%
|


On the west bank of the Mara River, tucked between the river and the escarpment on its own 16-square-kilometre private conservancy, Ngare Serian is the sister camp of Serian, and faces the main camp, which is sited 100m upstream on the east bank within the Mara North Conservancy...
Read more about Ngare Serian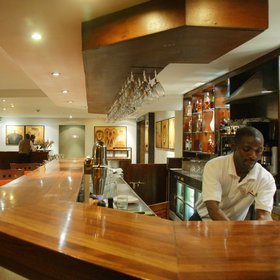 Ole-Sereni
|
11%
|


Opened in 2009, the Ole-Sereni is the closest Nairobi has to an airport hotel, although its newer neighbour, the Eka Hotel, is a worthy challenger. The building, which formerly housed the US Embassy, borders the fence that runs along the north side of Nairobi National Park, ...
Read more about Ole-Sereni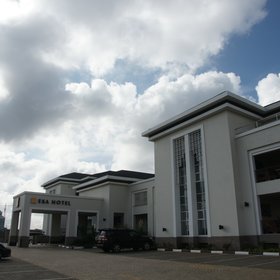 Eka Hotel
|
11%
|


This business-class hotel on the Mombasa highway is one of the closest in the capital to Nairobi Jomo Kenyatta International Airport – 12km away. Opened in 2012, it has a modern, functional style, late bar, and excellent buffet breakfasts. Arriving at the Eka, your vehicle ...
Read more about Eka Hotel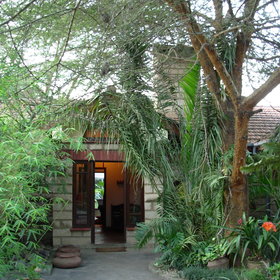 Macushla House
|
11%
|


Macushla House is a converted home situated in the leafy, quiet Langata area of southwest Nairobi. This residential suburb is about 18km from downtown Nairobi and 30km from the international airport. Because Macushla House is owner-managed, it has a very personal and intimate feel to it...
Read more about Macushla House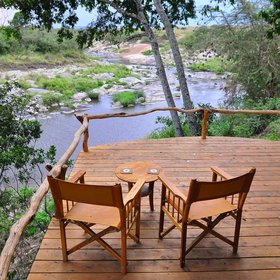 Rekero
|
11%
|


A traditionally styled, tented camp, Rekero is sited on the north bank of the Talek River, in a prime location in the centre of the Maasai Mara National Reserve. During the migration season (roughly July to October) the plains around the camp are thick with wildebeest. Rekero ...
Read more about Rekero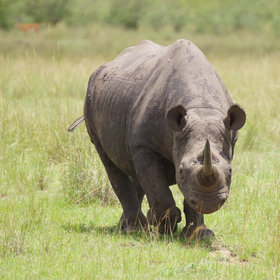 Serian Nkorombo
|
11%
|

The very small Serian Nkorombo is located in the heart of the Maasai Mara National Reserve on the east bank of the Mara River. With just 6 tents, this small bush camp was formerly a seasonal camp known as 'Nkorombo Mobile'. It is part of independent owner Alex Walker's Serian group...
Read more about Serian Nkorombo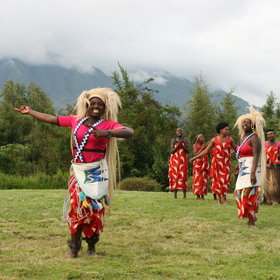 Mountain Gorilla View Lodge
|
11%
|


Mountain Gorilla View Lodge, previously called Gorilla Mountain View Lodge, is located on the slopes of Rwanda's Mount Sabyinyo. A good mid-range hotel set in spacious grounds, it has beautiful views of the surrounding volcanoes and is only a 15-minute drive from the headquarters ...
Read more about Mountain Gorilla View
Olakira
|
11%
|


Olakira Camp is a semi-permanent tented camp that moves twice a year between two locations within Tanzania's Serengeti National Park, roughly matching the densest part of the wildebeest migration at that time. The camp is usually known as either Olakira Mara or Olakira ...
Read more about Olakira Camp