Useful links featuring Mahali Mzuri
Useful links...
We want you to understand more about Mahali Mzuri. We're not shy to direct you to their own website as we're confident that a trip there with us will cost you the same or less than booking it any other way, even directly. So follow the links below for more information.
Mahali Mzuri's website
Click here to link to Mahali Mzuri's own website for more photos and information.
Mahali Mzuri is often combined with:
Sort by:
Name


|
% of trips


|
Traveller's rating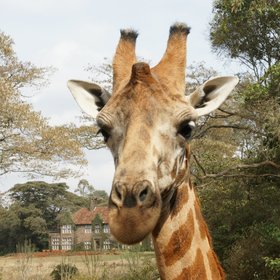 Giraffe Manor
|
100%
|


A temple to the benign cult of the giraffe, Giraffe Manor is one of Kenya's most popular luxury lodges. Originally built in 1932, it has been a country house hotel since 1984. Most of the hotel's patch of land comprises the Giraffe Centre, and a group of these gentle creatures ...
Read more about Giraffe Manor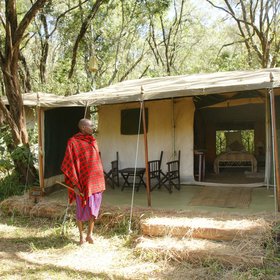 Nairobi Tented Camp
|
50%
|

The only accommodation inside Nairobi National Park, Nairobi Tented Camp opened in 2010. A traditionally styled camp of large tents, it's located in a hilly, densely wooded area of fig, ebony and wild olive trees on the west side of the park, close to several popular south-west ...
Read more about Nairobi Tented Camp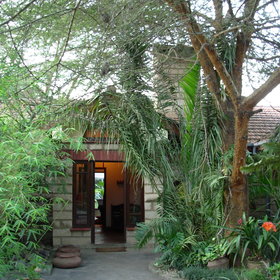 Macushla House
|
50%
|


Macushla House is a converted home situated in the leafy, quiet Langata area of southwest Nairobi. This residential suburb is about 18km from downtown Nairobi and 30km from the international airport. Because Macushla House is owner-managed, it has a very personal and intimate feel to it...
Read more about Macushla House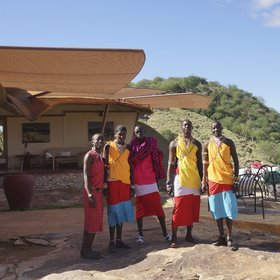 Saruni Samburu
|
50%
|


Saruni Samburu is a luxury lodge perched atop a rocky inselberg in the exclusive, remote, Kalama Conservancy, north of the Samburu National Reserve. The lodge is in reach of the national reserve for game drives and has spectacular views overlooking this famous wildlife ...
Read more about Saruni Samburu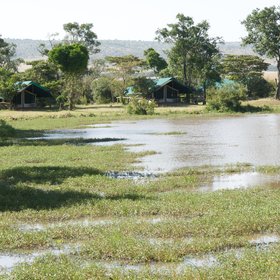 Little Governors Camp
|
50%
|


On the lip of an old oxbow of the Mara River, now a broad marsh frequented by elephants, Little Governors' Camp is one of only a handful of places to stay in the Mara Triangle sector of the Maasai Mara National Reserve. It has won a place in the hearts of many safari-goers ...
Read more about Little Governors
Hemingways Nairobi
|
50%
|


Opened in 2013, in the green suburb of Karen in southwest Nairobi, Hemingways Nairobi has the feel of a country house retreat, complete with a butler for each room, and has quickly established itself as one of the capital's best luxury hotels. Hemingways Nairobi is part ...
Read more about Hemingways Nairobi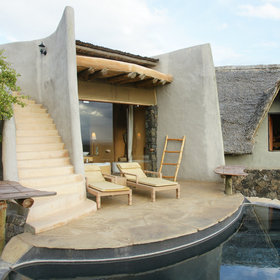 Ol Donyo Lodge
|
50%
|


Ol Donyo Lodge (formerly known as Ol Donyo Wuas), is located on the south-western flank of the volcanic Chyulu Hills, on the 1,000km2 Mbirikani Group Ranch, facing Kilimanjaro across the savannah. A safari lodge originally built in 1987 by bush pilot and conservationist ...
Read more about Ol Donyo Lodge