Useful links featuring Mara Plains Camp

Download a PDF...
To read what we say in our brochure, click on the link to download the brochure section including Mara Plains Camp. To save a copy onto your computer, right-click on the link and select 'Save Target as...'.
Useful links...
We want you to understand more about Mara Plains Camp. We're not shy to direct you to their own website as we're confident that a trip there with us will cost you the same or less than booking it any other way, even directly. So follow the links below for more information.
Mara Plains is often combined with:
Sort by:
Name


|
% of trips


|
Traveller's rating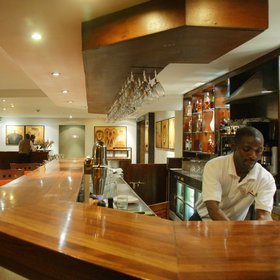 Ole-Sereni
|
67%
|


Opened in 2009, the Ole-Sereni is the closest Nairobi has to an airport hotel, though its brand-new neighbour, the Eka Hotel, seems likely to challenge it. The building, which formerly housed the US Embassy, borders the fence that runs along the north side of Nairobi National ...
Read more about Ole-Sereni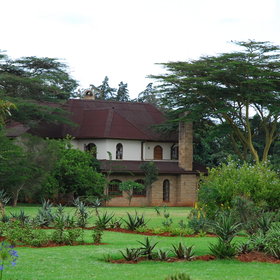 Hogmead
|
67%
|


On a ten-acre plot in Langata, in the south-west suburbs of Nairobi, Hogmead is a colonial-style homestay/boutique hotel located between Nairobi National Park and the AFEW Giraffe Centre. Built in the 1970s, the house was transformed in 2010/11 and received its first guests in 2011...
Read more about Hogmead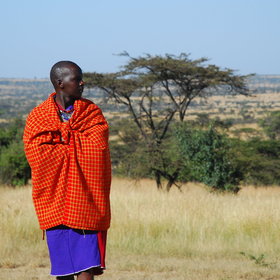 Naboisho Camp
|
33%
|

Appealing both to safari purists and those seeking a little luxury, Naboisho Camp is the most upmarket of the handful of new, small camps in the relatively little-visited Mara Naboisho Conservancy. Surrounded by untouched savanna and dense thicket, it is located in a game-rich ...
Read more about Naboisho Camp
Elephant Bedroom
|
33%
|

Elephant Bedroom is located deep in the heart of the Samburu National Reserve on a lovely stretch of the Ewaso Nyiro River. Having opened in 2008, this is a relatively new safari camp, offering luxurious tented accommodation in a shady grove of acacias and doum palms. The ...
Read more about Elephant Bedroom
Sirikoi
|
33%
|


Sirikoi is a luxury safari camp and lodge, located by a game-rich watering hole in a private area of the 250km² Lewa Wildlife Conservancy, in south-eastern Laikipia. With only a small number of tents it aims to offer a high-quality, personal experience. Sirikoi was conceived ...
Read more about Sirikoi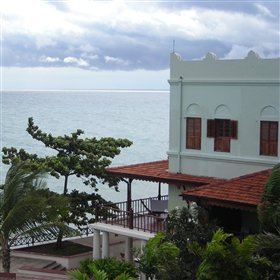 Serena Inn
|
33%
|


The Serena Inn in Stone Town is part of the internationally renowned Serena chain, which has hotels all over East Africa. The buildings which make up the Serena Inn were once used as the residence for a Chinese doctor but it has been a hotel for the past 15 years and has ...
Read more about Serena Inn
Royal Livingstone Hotel
|
33%
|


Opened in 2001, the five-star Royal Livingstone Hotel sits in landscaped gardens in Zambia, on the banks of the Zambezi River, just a 15-minute walk from the Victoria Falls. The spray from the Falls is often visible from the grounds of the hotel. The Royal Livingstone ...
Read more about Royal Livingstone Hotel
Ngorongoro Crater Lodge
|
33%
|


Occupying a spectacular spot right on the rim of the Crater, Ngorongoro Crater Lodge is undoubtedly one of the most opulent lodges in Africa. Combining architectural hints of traditional Maasai manyattas (homesteads) with interior styles borrowed from grand stately homes ...
Read more about Crater Lodge
Mnemba Island Lodge
|
33%
|

The term 'barefoot luxury' might have been coined for Mnemba, a private, previously uninhabited island about 5km from the east coast of Zanzibar. At its centre is a tropical forest, home to nothing more dangerous than cute, spaniel-sized suni antelope and butterflies. The ...
Read more about Mnemba Island Lodge
Serengeti under Canvas
|
33%
|


The Serengeti under Canvas camps are run by CC Africa, who also run Lake Manyara Tree Lodge, Ngorongoro Crater Lodge, Mnemba Island and two permanent camps in the Serengeti region: Grumeti River Camp and Klein's Camp. These tented camps aim to provide a more traditional ...
Read more about Serengeti under Canvas