Useful links featuring Saruni Mara
Useful links...
We want you to understand more about Saruni Mara. We're not shy to direct you to their own website as we're confident that a trip there with us will cost you the same or less than booking it any other way, even directly. So follow the links below for more information.
Saruni Mara is often combined with:
Sort by:
Name


|
% of trips


|
Traveller's rating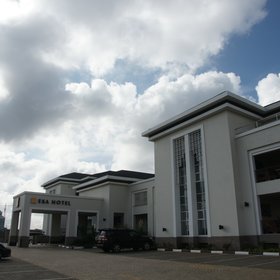 Eka Hotel
|
50%
|


This business-class hotel on the Mombasa highway is one of the closest in the capital to Nairobi Jomo Kenyatta International Airport – 12km away. Opened in 2012, it has a modern, functional style, late bar, and excellent buffet breakfasts. Arriving at the Eka, your vehicle ...
Read more about Eka Hotel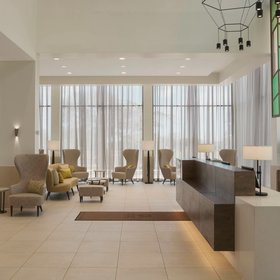 Four Points by Sheraton
|
50%
|


The Four Points by Sheraton Nairobi Airport (part of the Marriott group) is a new addition to the airport hotels and one of the closest hotels to Nairobi International Airport. It is located within the airport perimeter - a short 5-minute drive to the terminal buildings ...
Read more about Four Points Nairobi Apt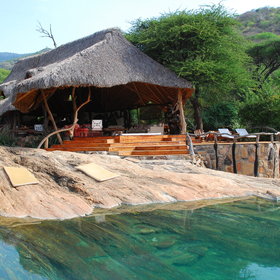 Sarara
|
50%
|


First set up as a mobile camp in 1997, Sarara was rebuilt in 2008 as a permanent luxury tented camp. It lies on the edge of the Mathews Range in the Namunyak Conservancy, which covers more than 340km² and has a variety of wildlife. The name Sarara means 'meeting place': ...
Read more about Sarara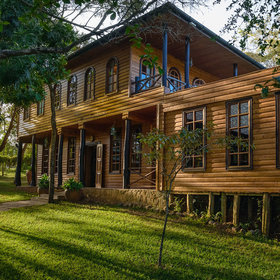 One Forty Eight
|
50%
|


One Forty Eight is a small boutique hotel in the Karen-Langata suburb of Nairobi, very close to Giraffe Manor and the AFEW Giraffe Centre. One Forty Eight is a lovely modern boutique guest house situated in lush green lawned gardens in a peaceful part of Nairobi. The ...
Read more about One Forty Eight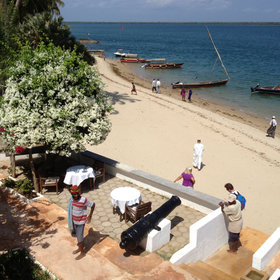 Peponi
|
50%
|


One of the oldest lodgings on Lamu island, Peponi is a stylish, beachfront hotel in a prime spot on Shela Beach overlooking the eastern end of the Lamu Channel and the start of Lamu beach. Owned and managed by the Korschen family, it dates from the 1960s and has been successively ...
Read more about Peponi
Green and Blue
|
50%
|


**Green & Blue has undergone a re-branding, and is now known as Sevi Zanzibar. We have not stayed since, so please speak to us for more information**. The pretty Green and Blue hotel has a picture-postcard setting on a sweeping curve of white sand in the Matemwe area of ...
Read more about Green & Blue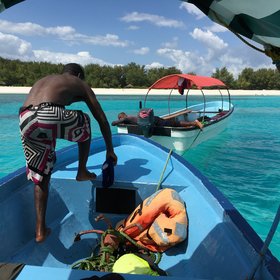 Matemwe Lodge
|
50%
|


Matemwe Lodge (formerly Matemwe Bungalows) has always been a long-standing favourite with our travellers - read the recent feedback for an unbiased review. It's situated on the northern edge of Matemwe village, and has a lovely position on a small outcrop of coral rock...
Read more about Matemwe Lodge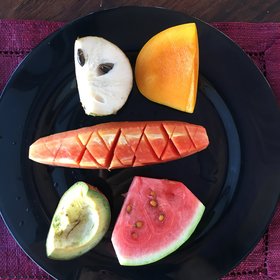 Emerson Spice
|
50%
|


Colourful, stylish and with a strong sense of place, Emerson Spice is a boutique hotel in the heart of Stone Town. It is one of two similar sister hotels a minute's walk apart. A fabulous rooftop restaurant and individually designed rooms add considerably to the attraction, ...
Read more about Emerson Spice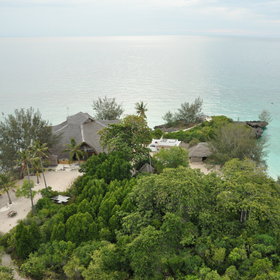 Chumbe Island Lodge
|
50%
|


Chumbe Island is a tiny coral island about six miles by boat from Zanzibar Town. Many years ago, Tanzania's had a military base here and strictly restricted access to the surrounding ocean. Thus the area's coral remained untouched – even by local fishermen. After that, ...
Read more about Chumbe Island Lodge