Useful links featuring Saruni Wild
Useful links...
We want you to understand more about Saruni Wild. We're not shy to direct you to their own website as we're confident that a trip there with us will cost you the same or less than booking it any other way, even directly. So follow the links below for more information.
Saruni Wild is often combined with:
Sort by:
Name


|
% of trips


|
Traveller's rating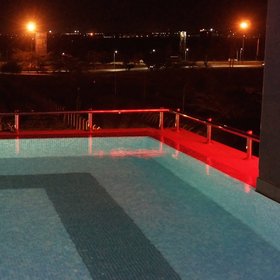 Crowne Plaza Nairobi Airport
|
75%
|


The Crowne Plaza Nairobi Airport (not to be confused with the Crowne Plaza Nairobi, in the centre of the city), initially opened in 2017 as the Lazizi Premiere. The Lazizi was the first hotel to be located at Nairobi International Airport. Very conveniently located, inside ...
Read more about Crowne Plaza Nbi Apt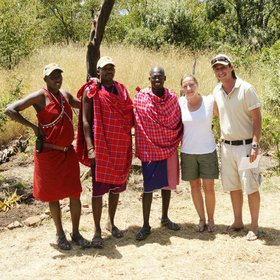 Encounter Mara
|
25%
|


Encounter Mara is a classic tented camp, opened in 2011. It is tucked in a shady forest of orange-leaf croton and Euclea trees on the edge of a vast open plain in the recently created Mara Naboisho Conservancy. There are no permanent structures at the camp and thus never ...
Read more about Encounter Mara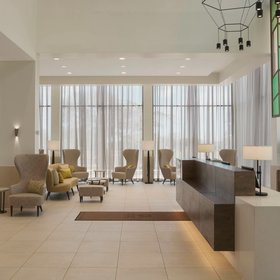 Four Points by Sheraton
|
25%
|


The Four Points by Sheraton Nairobi Airport (part of the Marriott group) is a new addition to the airport hotels and one of the closest hotels to Nairobi International Airport. It is located within the airport perimeter - a short 5-minute drive to the terminal buildings ...
Read more about Four Points Nairobi Apt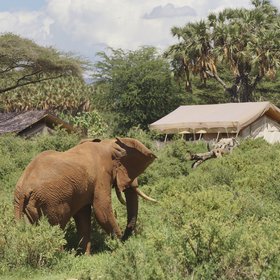 Elephant Bedroom
|
25%
|

Elephant Bedroom is located deep in the heart of the Samburu National Reserve on a lovely stretch of the Ewaso Nyiro River – where game viewing is at its best. It opened in 2008 and offers relatively luxurious tented accommodation in a shady grove of acacias and doum palms...
Read more about Elephant Bedroom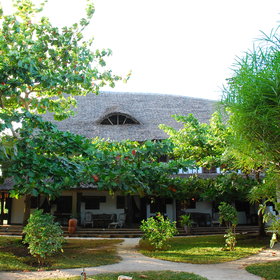 Kinondo Kwetu
|
25%
|

Located at the southern end of Kenya's Diani Beach coastline, Kinondo Kwetu is a secluded, Swedish-owned, all-inclusive luxury boutique hotel set among baobabs and palm trees on the near-private Galu beach overlooking the Indian Ocean. The Diani coast can be quite built ...
Read more about Kinondo Kwetu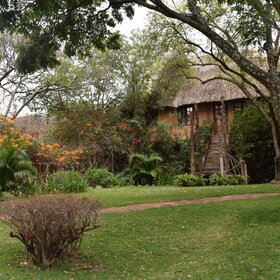 Lewa Wilderness
|
25%
|


Lewa Wilderness (previously known as Lewa Wilderness Trails or Wilderness Trails Lodge) is set on a steep valley side looking out over the Western Marania Valley and a spring below. Started as a tented camp by the Craig family 30 years ago, it is now a comfortable, nine-room ...
Read more about Lewa Wilderness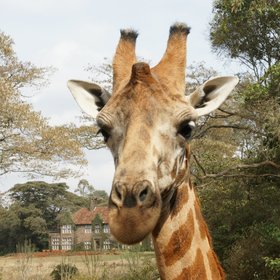 Giraffe Manor
|
25%
|


A temple to the benign cult of the giraffe, Giraffe Manor is one of Kenya's most popular luxury lodges. Originally built in 1932, it has been a country house hotel since 1984. Most of the hotel's patch of land comprises the Giraffe Centre, and a group of these gentle creatures ...
Read more about Giraffe Manor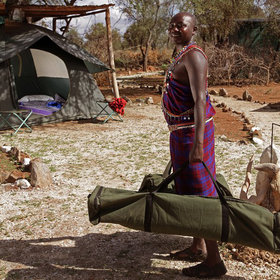 Selenkay Adventure Camp
|
25%
|


Selenkay Adventure Camp is a simple, budget camp of dome tents in the 60 km2 Selenkay Conservancy, a Maasai wildlife sanctuary north of Amboseli National Park. The camp is linked to Porini Amboseli Camp and is able to offer a similar level of high-quality safari experience, ...
Read more about Selenkay Adventure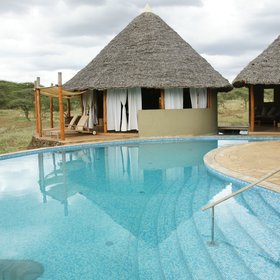 Severin Safari Camp
|
25%
|


Of the limited number of accommodation options in Tsavo West, Severin Safari Camp is one of just three tented camps and unusual in being built on a flat plain that usually teems with wildlife. German owned, and run with enthusiastic devotion by a German couple, it is very ...
Read more about Severin Safari Camp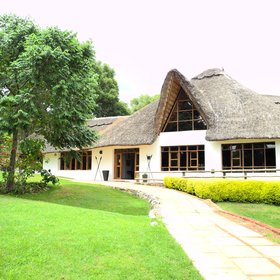 Ngorongoro Farmhouse Lodge
|
25%
|

The Ngorongoro Farmhouse Lodge is a lovely lodge just outside of the Ngorongoro Conservation Area. Set in 750 acres of private farmland, it is comfortable, well laid out and has some lovely views across the farm and across to Oldeani Volcano. The Farmhouse Lodge opened ...
Read more about Farmhouse Lodge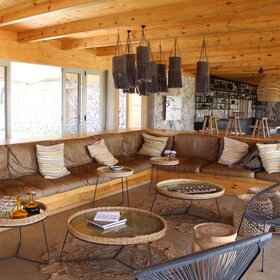 Namiri Plains Camp
|
25%
|


Namiri Plains is located an hour and a half's drive due east from the game-rich core of the Serengeti – Seronera. The camp first opened in 2014 in an area that for more than 20 years had been closed to the public. Previously this region had exclusively been used for cheetah ...
Read more about Namiri Plains Camp