Useful links featuring Little Governors Camp

Little Governors is often combined with:
Sort by:
Name


|
% of trips


|
Traveller's rating


The Funzi Keys
|
33%

The Funzi Keys is a small family run beach lodge located on a small sand spit of Funzi Island, just off the coast of southern Kenya. Surrounded by mangroves and accessed only by boat, it is a remote retreat in a pristine environment. When the owner Alessandro first visited ...
Read more about The Funzi Keys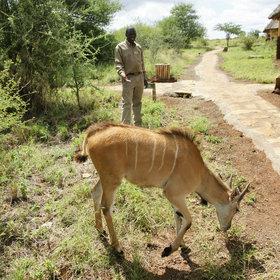 Satao Elerai
|
33%
|


In the 40km² private Elerai Conservation Area a little south-east of Amboseli National Park, and on a slight elevation above the surrounding landscape, Satao Elerai Camp, opened in 2007, is the closest camp to the peaks of Kilimanjaro and offers a combination of great views, ...
Read more about Satao Elerai
Elephant Bedroom
|
33%
|

Elephant Bedroom is located deep in the heart of the Samburu National Reserve on a lovely stretch of the Ewaso Nyiro River. Having opened in 2008, this is a relatively new safari camp, offering luxurious tented accommodation in a shady grove of acacias and doum palms. The ...
Read more about Elephant Bedroom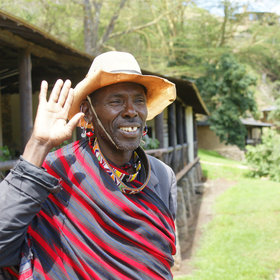 The Emakoko
|
33%
|


A new, upmarket, owner-managed lodge, opened at the beginning of 2012, The Emakoko straddles the southern boundary of Nairobi National Park, marked by the gorge of the Mbagathi River in an area where three rivers converge. The lodge has the national park's much underrated ...
Read more about The Emakoko
Tau Pan Camp
|
33%
|


The first permanent camp to open inside the Central Kalahari Game Reserve (CKGR) – and still one of only two within the reserve – Tau Pan sits on a low sand ridge with commanding views over the surrounding plains to Tau Pan itself, and beyond. At around 52,800km2, the ...
Read more about Tau Pan Camp
Chitabe Camp
|
33%
|

Situated in the southern part of the Okavango Delta, Chitabe Camp is an established camp with an impressive track record for game viewing. Completely rebuilt in 2009, it overlooks a floodplain of the Chitabe concession, which is bordered on three sides by the Moremi Game Reserve...
Read more about Chitabe Camp