Useful links featuring Mara Ngenche Safari Camp
Useful links...
We want you to understand more about Mara Ngenche Safari Camp. We're not shy to direct you to their own website as we're confident that a trip there with us will cost you the same or less than booking it any other way, even directly. So follow the links below for more information.
Mara Ngenche Camp's own website
Click here to see Mara Ngenche Camp's own website, for more information.
Ngenche Safari Camp is often combined with:
Sort by:
Name


|
% of trips


|
Traveller's rating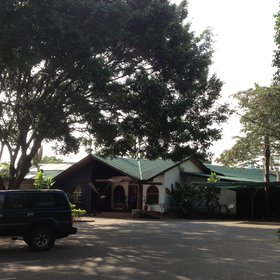 Aero Club of East Africa
|
67%
|


The dozen rooms at the old Aero Club of East Africa, at Nairobi's domestic Wilson Airport are available for non-members and make a very convenient base if you're flying out of Wilson the next morning – or if you've just arrived at Wilson and won't be leaving Nairobi until the next day...
Read more about Aero Club of East Africa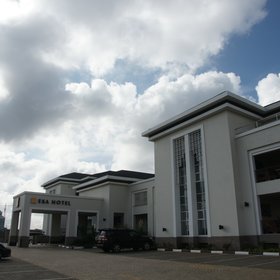 Eka Hotel
|
67%
|


This business-class hotel on the Mombasa highway is one of the closest in the capital to Nairobi Jomo Kenyatta International Airport – 12km away. Opened in 2012, it has a modern, functional style, late bar, and excellent buffet breakfasts. Arriving at the Eka, your vehicle ...
Read more about Eka Hotel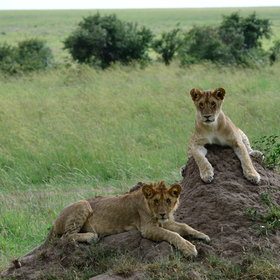 Tipilikwani Mara Camp
|
33%
|

Tipilikwani Mara Camp is a fairly large, mid-range tented property just outside the Maasai Mara National Reserve, overlooking the Talek River, and with a private footbridge over the river into the reserve itself. In the simple reception area, a cool drink and a warm flannel ...
Read more about Tipilikwani Camp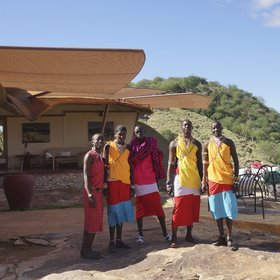 Saruni Samburu
|
33%
|


Saruni Samburu is a luxury lodge perched atop a rocky inselberg in the exclusive, remote, Kalama Conservancy, north of the Samburu National Reserve. The lodge is in reach of the national reserve for game drives and has spectacular views overlooking this famous wildlife ...
Read more about Saruni Samburu
Offbeat Meru
|
33%
|

Located in Bisanadi National Reserve, right next to the main Meru National Park, Offbeat Meru is a traditional tented camp, looking across a small river. The camp has all the basic comforts, but very little in the way of permanent structures, so is likely to appeal to safari ...
Read more about Offbeat Meru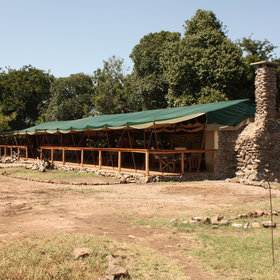 Offbeat Mara
|
33%
|


Located in the quiet Mara North Conservancy, Offbeat Mara sits near the Olare Orok River and is nestled into the bush so discreetly that you can barely see it once you are outside of camp. It's small, comfortable and unfenced: an authentic tented camp. The Offbeat lion ...
Read more about Offbeat Mara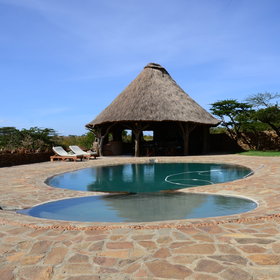 El Karama Eco-Lodge
|
33%
|


With a name meaning 'treasured possession' or 'answer to prayer' in Arabic, El Karama, as it's usually known, is a working cattle ranch and wildlife sanctuary on the banks of the Ewaso Nyiro River in the Laikipia region north of Mount Kenya. It was named for purely sentimental ...
Read more about El Karama Eco-Lodge
Kicheche Bush Camp
|
33%
|

Located in the quiet Olare Motorogi Conservancy and with only six tents dotted through the bush, Kicheche Bush Camp is an intimate tented camp owned in partnership with photographer Paul Goldstein. As a result, there is a keen focus on wildlife viewing and photography here, ...
Read more about Kicheche Bush Camp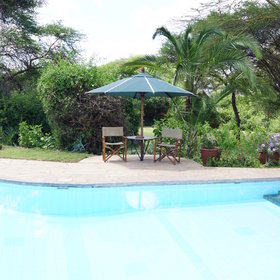 Tortilis Camp
|
33%
|

Slightly outside the southern boundary of Amboseli National Park, Tortilis, named after the Acacia tortilis trees of the area, is a luxury safari camp clustered around a gentle rise. On a clear day, there are fantastic views of Kilimanjaro from the lounge and dining area...
Read more about Tortilis Camp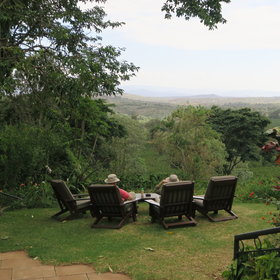 Gibb's Farm
|
33%
|

Originally built by German settlers in 1929, Gibb's Farm is one of Northern Tanzania's oldest guesthouses. Located half way between Lake Manyara and Ngorongoro Crater, it's surrounded by tropical gardens and has great views over a coffee-plantation. On arrival, guests ...
Read more about Gibbs Farm
Royal Livingstone Hotel
|
33%
|


Opened in 2001, the five-star Royal Livingstone Hotel sits amongst landscaped gardens on the banks of the Zambezi River. Despite being a modern build, the hotel has an old-world, colonial style to it. Its location, with the Victoria Falls just 15 minutes' walk away, is ...
Read more about Royal Livingstone Hotel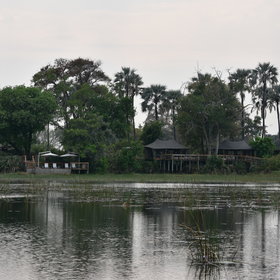 Pelo Camp
|
33%
|


Situated on a small island deep inside the Okavango Delta, Pelo Camp is Jao Concession's newest lodge, opened in mid-2013. It is surrounded by permanent, open floodplains, so focuses on water-based activities – and primarily excursions by mokoro (traditional dug-out canoe)...
Read more about Pelo Camp