Useful links featuring Elsas Kopje

Download a PDF...
To read what we say in our brochure, click on the link to download the brochure section including Elsas Kopje. To save a copy onto your computer, right-click on the link and select 'Save Target as...'.
Elsas Kopje is often combined with:
Sort by:
Name


|
% of trips


|
Traveller's rating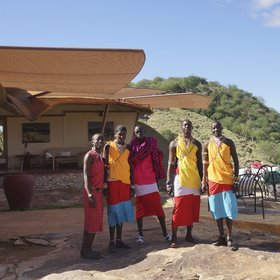 Saruni Samburu
|
38%
|


Saruni Samburu is a luxury lodge perched atop a rocky inselberg in the exclusive, remote, Kalama Conservancy, north of the Samburu National Reserve. The lodge is in reach of the national reserve for game drives and has spectacular views overlooking this famous wildlife ...
Read more about Saruni Samburu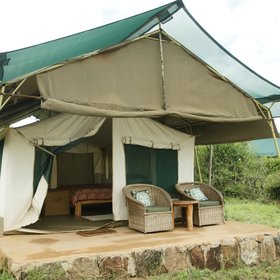 Laikipia Wilderness
|
38%
|


Laikipia Wilderness opened in 2012 on the Ol Doinyo Lemboro Ranch about 2 hours drive north of Nanyuki. The camp has five spacious tents, and is supported by a small team of excellent staff. It specialises in game walks as much as game drives and the two easily observed ...
Read more about Laikipia Wilderness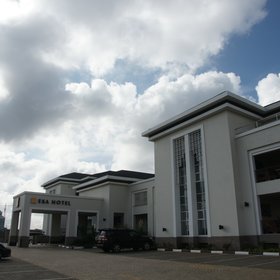 Eka Hotel
|
25%
|


This business-class hotel on the Mombasa highway is one of the closest in the capital to Nairobi Jomo Kenyatta International Airport – 12km away. Opened in 2012, it has a modern, functional style, late bar, and excellent buffet breakfasts. Arriving at the Eka, your vehicle ...
Read more about Eka Hotel
Kicheche Bush Camp
|
25%
|

Located in the quiet Olare Motorogi Conservancy and with only six tents dotted through the bush, Kicheche Bush Camp is an intimate tented camp owned in partnership with photographer Paul Goldstein. As a result, there is a keen focus on wildlife viewing and photography here, ...
Read more about Kicheche Bush Camp
Mikhael's Hotel
|
25%

Privately owned by the Khoury family who have been in Brazzaville for over 50 years, Mikhael's Hotel opened in August 2010 and is located in the heart of the city. The hotel is still run by its owners, who were originally in the construction industry, though it's very much ...
Read more about Mikhaels Hotel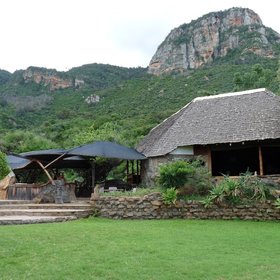 Desert Rose
|
12%
|

Kenya's northernmost luxury lodge, Desert Rose perches in a dramatic setting amid dense forest and jungle foliage in the towering landscapes of Mount Nyiru, 50km south of Lake Turkana. The lodge is managed by its creator and owner, Emma Hedges, and her local, Samburu staff...
Read more about Desert Rose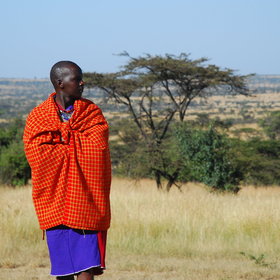 Naboisho Camp
|
12%
|

Appealing both to safari purists and those seeking a little luxury, Naboisho Camp is the most upmarket of the handful of new, small camps in the relatively little-visited Mara Naboisho Conservancy, just north of Kenya's Maasai Mara National Reserve. Surrounded by untouched ...
Read more about Naboisho Camp
Kicheche Laikipia
|
12%
|

With only six tents, Kicheche Laikipia is a small camp offering comfort and quality, one of a handful of properties located in the 360km2 Ol Pejeta Conservancy. It's the most luxurious option in the conservancy, with a wide range of activities, and a lovely location, with ...
Read more about Kicheche Laikipia
Alfajiri Villas
|
12%
|


Located on low cliffs above the northern stretch of Diani Beach, Alfajiri is a small property consisting of three villas, each one taken on an exclusive basis. The name means "Dawn" in Swahili and, like nearly all Kenya's coastal lodges, Alfajiri faces east across the Indian Ocean...
Read more about Alfajiri Villas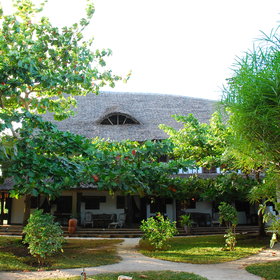 Kinondo Kwetu
|
12%
|

Located at the southern end of Kenya's Diani Beach coastline, Kinondo Kwetu is a secluded Swedish-owned all-inclusive luxury boutique hotel set among baobabs and palm trees on the near-private Galu beach overlooking the Indian Ocean. The Diani coast can be quite built ...
Read more about Kinondo Kwetu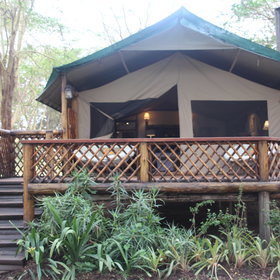 Sirikoi
|
12%
|


Sirikoi is a luxury safari camp and lodge, located by a game-rich waterhole in a private, 7000 acre (28-square-kilometre) area of the 250-square-kilometre Lewa Wildlife Conservancy, in south-eastern Laikipia. With only a handful of tents it aims to offer a very high-quality, ...
Read more about Sirikoi
Lango Camp
|
12%

Nestled on the edge of a bai, with forest behind and open wetlands in front, Lango Camp is a luxurious permanent camp in Odzala National Park. It is visited as the second stop, in a set six-night itinerary, with three nights spent here after three at its sister camp Ngaga ...
Read more about Lango Camp
Ngaga Camp
|
12%
Ngaga Camp is the first stop on a set six-night trip into Odzala National Park and its surrounding areas where people come to experience a unique rainforest environment and see the very rare lowland gorillas. Based on the local architecture of the Baka people, the camp ...
Read more about Ngaga Camp