Useful links featuring Aero Club of East Africa

Useful links...
We want you to understand more about Aero Club of East Africa. We're not shy to direct you to their own website as we're confident that a trip there with us will cost you the same or less than booking it any other way, even directly. So follow the links below for more information.
Aero Club of East Africa is often combined with:
Sort by:
Name


|
% of trips


|
Traveller's rating


Offbeat Meru
|
50%
|

Located in Bisanadi National Reserve, right next to the main Meru National Park, Offbeat Meru is a traditional tented camp, looking across a small river. The camp has all the basic comforts, but very little in the way of permanent structures, so is likely to appeal to safari ...
Read more about Offbeat Meru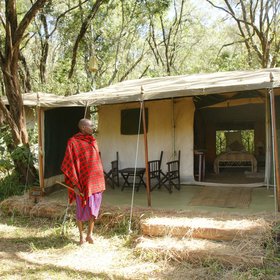 Nairobi Tented Camp
|
25%
The only accommodation inside Nairobi National Park, Nairobi Tented Camp opened in 2010. A traditionally styled camp of large tents, it's located in a hilly, densely wooded area of fig, ebony and wild olive trees on the west side of the park, close to several popular south-west ...
Read more about Nairobi Tented Camp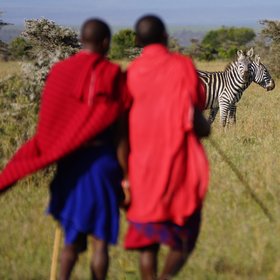 Porini Rhino Camp
|
25%

Porini Rhino Camp is situated in the quiet western side of the Ol Pejeta Conservancy – a great base from which to see rhino after which the camp is named. With no other camps around it is a relatively simple and traditional tented camp, it aims to have a very low impact ...
Read more about Porini Rhino Camp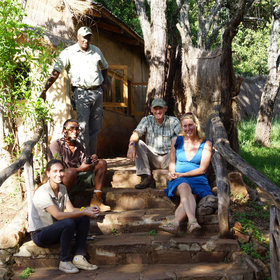 Cottars 1920s Camp
|
25%
|

Located on its own private conservancy of 6,000 acres (24 km²), Cottar's 1920s Camp is owned and run by Calvin and Louise Cottar who established this luxurious camp in the 1990s. Designed in an authentic 1920s style, the camp follows the iconic 'Out of Africa' style – expect ...
Read more about Cottars 1920s Camp
Sandai
|
25%
|


Sandai is a German-owned farm stay guest house on the plains between the Aberdare mountains and Mount Kenya. There are two rooms in the main house and four further rooms in two separate cottages. Meals are hosted by the owner and her family. When we last visited, we thought ...
Read more about Sandai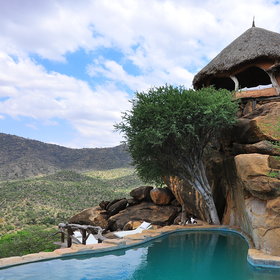 Tassia Lodge
|
25%
|

Tassia Lodge is a unique, natural and rustic lodge, quite unlike any others in the area. Set on a rocky outcrop on the edge of an escarpment in the 243km² Lekurruki Community Ranch, Tassia is a partnership between its managers and the local Mokogodo Maasai community. In ...
Read more about Tassia Lodge