Useful links featuring Eka Hotel

Download a PDF...
To read what we say in our brochure, click on the link to download the brochure section including Eka Hotel. To save a copy onto your computer, right-click on the link and select 'Save Target as...'.
Useful links...
We want you to understand more about Eka Hotel. We're not shy to direct you to their own website as we're confident that a trip there with us will cost you the same or less than booking it any other way, even directly. So follow the links below for more information.
Eka Hotel is often combined with:
Sort by:
Name


|
% of trips


|
Traveller's rating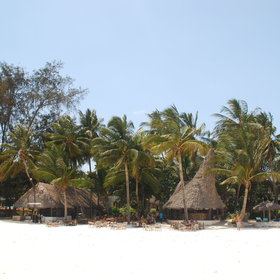 Pinewood Beach Resort
|
17%
|


This Mediterranean-style resort hotel is on the quiet Galu Beach – a stretch of beach south of the main Diani Beach area. It first opened in December 1991 and since then has remained a reliable mid-range option with a couple of different restaurants and room types to suit ...
Read more about Pinewood Beach Resort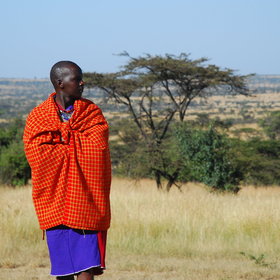 Naboisho Camp
|
17%
|

Appealing both to safari purists and those seeking a little luxury, Naboisho Camp is the most upmarket of the handful of new, small camps in the relatively little-visited Mara Naboisho Conservancy. Surrounded by untouched savanna and dense thicket, it is located in a game-rich ...
Read more about Naboisho Camp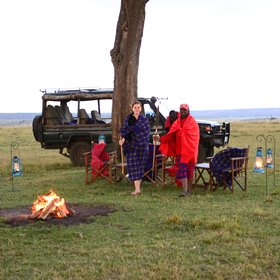 Offbeat Mara
|
17%
|


Located in the quiet Mara North Conservancy, Offbeat Mara sits near the Olare Orok River and is nestled into the bush so discreetly that you can barely see it once you are outside of camp. It's small, comfortable and unfenced: an authentic tented camp. Sister camp to Offbeat ...
Read more about Offbeat Mara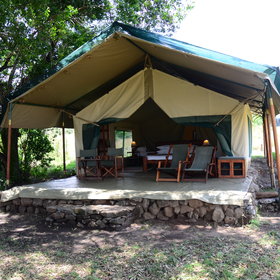 Kicheche Mara
|
17%
|


Kicheche Mara is a relatively small, well-designed and very well run bushcamp in Acacia Valley, stretched out above the Olare Orok stream in Mara North Conservancy. It has just eight tents, with a real bush feel and no fence separating it from the surrounding wildlife. Kicheche ...
Read more about Kicheche Mara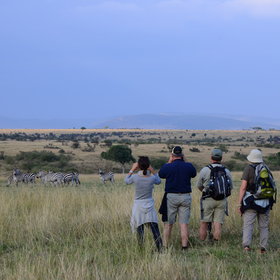 Elephant Pepper Camp
|
17%
|


Elephant Pepper is a small, tented camp located in the protected Mara North Conservancy. Originally built in 1984, it was named after the grove of elephant pepper trees it's nestled in. From here you can explore the game of the Mara North Conservancy, or venture into the ...
Read more about Elephant Pepper Camp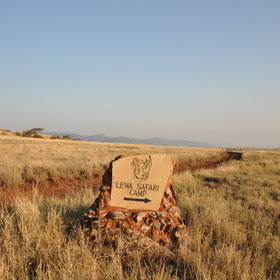 Lewa Safari Camp
|
17%
|


Lewa Safari Camp is one of only four permanent places to stay on the 250km² Lewa Conservancy, and though it is run by a well-known safari outfit, it is the only one that is owned by the conservancy itself. Profits are all ploughed back into conservation and the surrounding communities...
Read more about Lewa Safari Camp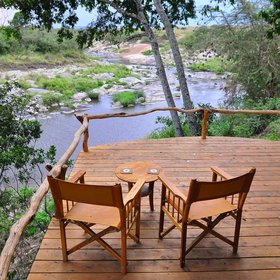 Rekero
|
17%
|


A traditionally styled, tented camp, Rekero is sited on the north bank of the Talek River, in a prime location in the centre of the Maasai Mara National Reserve. During the migration season (roughly July to October) the plains around the camp are thick with wildebeest. Rekero ...
Read more about Rekero
Gorilla Mountain View Lodge
|
17%
|


The newest mid-range hotel in the Volcanoes National Park is the Gorilla Mountain View Lodge. The owners of the lodge are the former owners of the Mountain Gorilla's Nest. The Gorilla Mountain View Lodge has 20 individual cottages constructed out of brick and tile – another ...
Read more about Gorilla Mountain View
Lake Manze Adventure Camp
|
17%
|

Lake Manze Adventure Camp opened in 2007 on a prime location overlooking Lake Manze, which is one of the more northerly of a series of lakes and rivers within a rich alluvial floodplain of the Rufiji River. It lies at the heart of Tanzania's Selous Game Reserve, and was ...
Read more about Lake Manze Camp
Sand Rivers Camp
|
17%
|

Sand Rivers has a wonderful position deep inside the Selous Game Reserve, where it overlooks a wide curve in the Rufiji River. It has a long-standing reputation as one of Tanzania's best camps, with luxurious accommodation, pleasant views and generally excellent guiding...
Read more about Sand Rivers Camp
Kwihala Camp
|
17%
|


Kwihala is an excellent mobile operation in Ruaha National Park that has been open since 2006. Kwihala was taken over by new management in 2014 and we are delighted to say that it has only gone from strength to strength since it changed hands. Kwihala's excellent standards ...
Read more about Kwihala Camp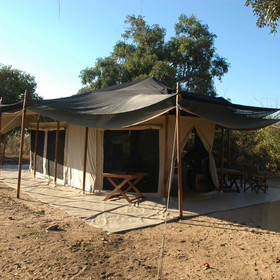 Kigelia Camp
|
17%
|

Set on the banks above the Ifuguru sand river in Ruaha National Park, Kigelia is a semi-permanent tented camp that takes its name from the grove of sausage trees, Kigelia africana, where it nestles. With only six well-positioned tents, the camp aims to blend in with the ...
Read more about Kigelia Camp