Useful links featuring Hemingways Nairobi
Useful links...
We want you to understand more about Hemingways Nairobi. We're not shy to direct you to their own website as we're confident that a trip there with us will cost you the same or less than booking it any other way, even directly. So follow the links below for more information.
Hemingways Nairobi is often combined with:
Sort by:
Name


|
% of trips


|
Traveller's rating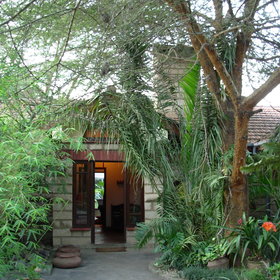 Macushla House
|
50%
|


Macushla House is a converted home situated in the leafy, quiet Langata area of southwest Nairobi. This residential suburb is about 18km from downtown Nairobi and 30km from the international airport. Because Macushla House is owner-managed, it has a very personal and intimate feel to it...
Read more about Macushla House
Offbeat Meru
|
50%
|

Located in Bisanadi National Reserve, right next to the main Meru National Park, Offbeat Meru is a traditional tented camp, looking across a small river. The camp has all the basic comforts, but very little in the way of permanent structures, so is likely to appeal to safari ...
Read more about Offbeat Meru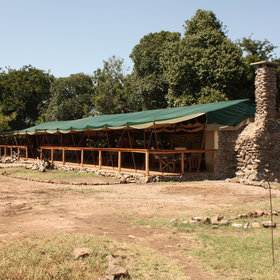 Offbeat Mara
|
50%
|


Located in the quiet Mara North Conservancy in Kenya, Offbeat Mara sits near the Olare Orok River. It is nestled into the bush so discreetly that you can barely see it once you are outside of camp. Small, comfortable and unfenced, it's an authentic tented camp with a local ...
Read more about Offbeat Mara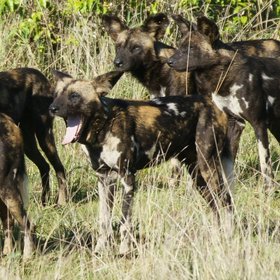 Sosian
|
50%
|

First built in the 1940s, then abandoned during the 1990s, Sosian was completely restored as a riding and game-viewing base in 2002. It's still a working cattle ranch, too, with a 1,600-head herd of Boran cattle - which is the largest stud Boran herd in Kenya. The main ...
Read more about Sosian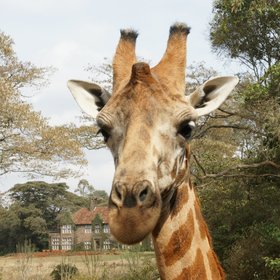 Giraffe Manor
|
25%
|


A temple to the benign cult of the giraffe, Giraffe Manor is one of Kenya's most popular luxury lodges. Originally built in 1932, it has been a country house hotel since 1984. Most of the hotel's patch of land comprises the Giraffe Centre, and a group of these gentle creatures ...
Read more about Giraffe Manor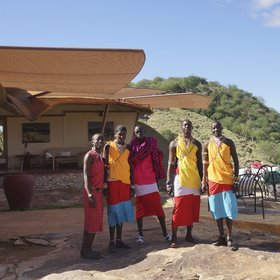 Saruni Samburu
|
25%
|


Saruni Samburu is a luxury lodge perched atop a rocky inselberg in the exclusive, remote, Kalama Conservancy, north of the Samburu National Reserve. The lodge is in reach of the national reserve for game drives and has spectacular views overlooking this famous wildlife ...
Read more about Saruni Samburu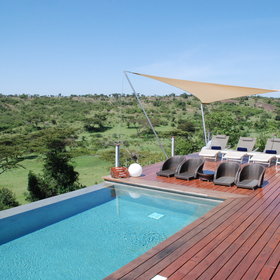 Mahali Mzuri
|
25%
|


Mahali Mzuri, which means 'beautiful place', is a relatively new and very upmarket property for the Mara, having opened in 2013. It is part of the Virgin Limited Edition range – built and owned by Richard Branson and located in the 133km² Olare Motorogi Conservancy. Before ...
Read more about Mahali Mzuri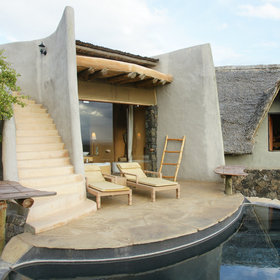 Ol Donyo Lodge
|
25%
|


Ol Donyo Lodge (formerly known as Ol Donyo Wuas), is located on the south-western flank of the volcanic Chyulu Hills, on the 1,000km2 Mbirikani Group Ranch, facing Kilimanjaro across the savannah. A safari lodge originally built in 1987 by bush pilot and conservationist ...
Read more about Ol Donyo Lodge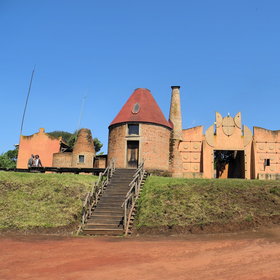 Ngorongoro Crater Lodge
|
25%
|


Occupying a spectacular spot right on the rim of the Crater, Ngorongoro Crater Lodge is undoubtedly one of the most opulent lodges in Tanzania. Combining architectural hints of traditional Maasai homesteads with interior styles borrowed from European stately homes, the ...
Read more about Crater Lodge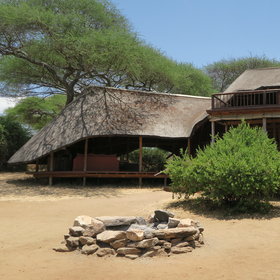 Oliver's Camp
|
25%
|


In the quiet south-east of Tarangire National Park, beside Silale and Lormakau marshes, Oliver's Camp is a lovely tented camp set on a low, sandy ridge. Open from June until the end of March, it is particularly good for wildlife in the height of the dry season, when the ...
Read more about Oliver's Camp
The Residence Zanzibar
|
25%
|


The Residence Zanzibar, built in 2011 on a beautiful stretch of beach on Zanzibar's south-west coast, has created widespread buzz across the island. With 66 large separate villas set over 32 hectares of land, it's a vast self-contained complex, so much so that if you are ...
Read more about The Residence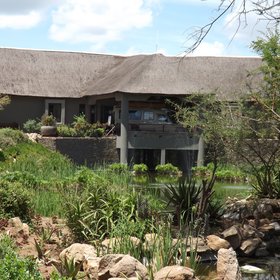 Four Seasons Safari Lodge Serengeti
|
25%
|


The very large, luxury Four Seasons Safari Lodge Serengeti is located in the centre of the Serengeti National Park, backing onto an extensive low kopje and with a waterhole adjacent to the lodge. It lies 25km north of the productive wildlife area around Seronera, which ...
Read more about Four Seasons Serengeti