Useful links featuring Nairobi Tented Camp

Nairobi Tented Camp in the media
We often arrange African trips for top journalists and a few of the resultant articles are online. Pieces written about Nairobi Tented Camp include:
Kenya: Roughly Speaking
by Richard Trillo
Published in Msafiri, Kenya Airways In-flight Magazine, p.50-58 on 1 May 2013
Kenya by Design
by Richard Trillo
Published in Travel Kenya, Travel Africa Magazine, p.8-21 on 1 May 2013
See our articles page for more pieces about our trips and safaris
Nairobi Tented Camp is often combined with:
Sort by:
Name


|
% of trips


|
Traveller's rating


Porini Mara Camp
|
40%
|

The first tented camp in the Mara region to be run with support from the local community, Porini Mara Camp is a genuine eco-camp nestled around the banks of the Ole Sabukiye River in the Ol Kinyei Conservancy (founded by Porini Mara's owner), in the northern part of the Mara eco-system...
Read more about Porini Mara Camp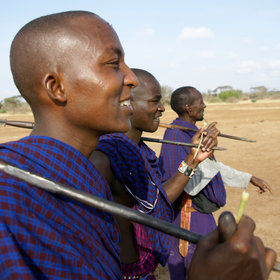 Porini Amboseli Camp
|
40%
|

One of the earliest real eco-camps in Kenya, Porini Amboseli Camp first opened in 2001. A low-impact, nine-tent camp, it is located on the Maasai-owned Selenkay (also spelled Selengei) Conservancy to the north of Amboseli National Park. The most outstanding feature of ...
Read more about Porini Amboseli Camp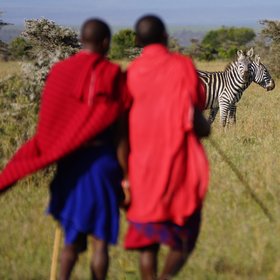 Porini Rhino Camp
|
40%
|


Porini Rhino Camp is situated in the quiet western side of the Ol Pejeta Conservancy – a great base from which to see rhino after which the camp is named. With no other camps around it is a relatively simple and traditional tented camp. It aims to have a very low impact ...
Read more about Porini Rhino Camp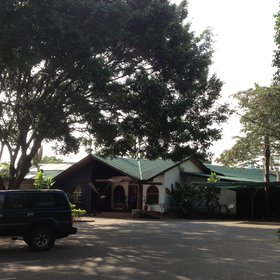 Aero Club of East Africa
|
20%
|


The dozen rooms at the old Aero Club of East Africa, at Nairobi's domestic Wilson Airport are available for non-members and make a very convenient base if you're flying out of Wilson the next morning – or if you've just arrived at Wilson and won't be leaving Nairobi until the next day...
Read more about Aero Club of East Africa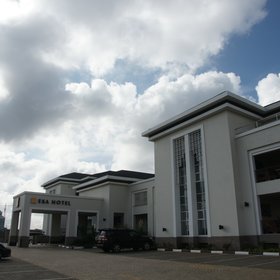 Eka Hotel
|
20%
|


This business-class hotel on the Mombasa highway is one of the closest in the capital to Nairobi Jomo Kenyatta International Airport – 12km away. Opened in 2012, it has a modern, functional style, late bar, and excellent buffet breakfasts. Arriving at the Eka, your vehicle ...
Read more about Eka Hotel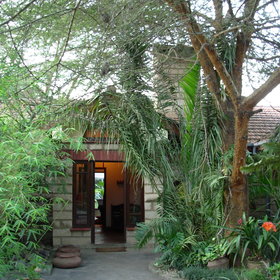 Macushla House
|
20%
|


Macushla House is a converted home situated in the leafy, quiet Langata area of southwest Nairobi. This residential suburb is about 18km from downtown Nairobi and 30km from the international airport. Because Macushla House is owner-managed, it has a very personal and intimate feel to it...
Read more about Macushla House
Offbeat Meru
|
20%
|

Located in Bisanadi National Reserve, right next to the main Meru National Park, Offbeat Meru is a traditional tented camp, looking across a small river. The camp has all the basic comforts, but very little in the way of permanent structures, so is likely to appeal to safari ...
Read more about Offbeat Meru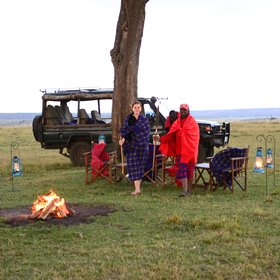 Offbeat Mara
|
20%
|


Located in the quiet Mara North Conservancy, Offbeat Mara sits near the Olare Orok River and is nestled into the bush so discreetly that you can barely see it once you are outside of camp. It's small, comfortable and unfenced: an authentic tented camp. The Offbeat lion ...
Read more about Offbeat Mara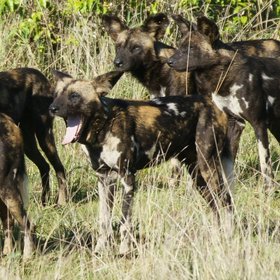 Sosian
|
20%
|

First built in the 1940s, then abandoned during the 1990s, Sosian was completely restored as a riding and game-viewing base in 2002. It's still a working cattle ranch, too, with a 1,600-head herd of Boran cattle - which is the largest stud Boran herd in Kenya. The main ...
Read more about Sosian
Il Ngwesi Eco-Lodge
|
20%
|


Il Ngwesi Eco-Lodge is a rustic, six-room lodge crowning a bush-covered hill on the Il Ngwesi Group Ranch, a community conservation and livestock region in northern Laikipia, north of the Lewa Conservancy. Built in 1996, the lodge is owned, managed and staffed entirely ...
Read more about Il Ngwesi Eco-Lodge