Palacina is often combined with:
Sort by:
Name


|
% of trips


|
Traveller's rating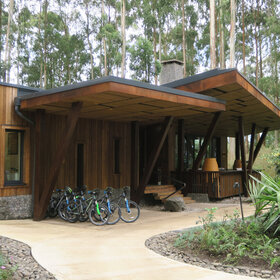 Gorillas Nest
|
50%
|

North of Kinigi, Mountain Gorilla's Nest, often know simply as 'Gorilla's Nest', is just a short drive from the headquarters of Rwanda's Volcanoes National Park. ***** Gorilla's Nest has been taken over by One&Only, and has undergone significant ...
Read more about Gorillas Nest
Serena Hotel Dar
|
25%
|


Conveniently close to the airport, in the centre of town, the Serena Hotel Dar (previously called the Moevenpick Royal Palm Hotel) is perhaps the city's best large hotel: it's very professional and ideal for short overnight stops. The Serena Hotel Dar has 230 rooms in ...
Read more about Serena Hotel Dar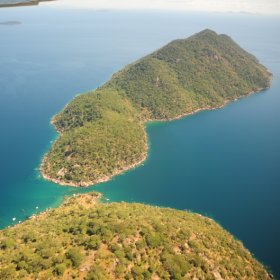 Domwe Island
|
25%
|


Nestled in dense bush, beside a small beach on the island's western shore, Kayak Africa's Domwe Island has five large tents and offers a waterside, safari-style experience. It can be reached either by kayak (two or three hours' paddle to Mumbo), or a slow 45 minutes by ...
Read more about Domwe Island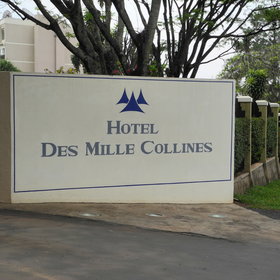 Hotel des Mille Collines
|
25%
|

Set in large gardens in the heart of Kigali, the four-star Hotel des Mille Collines features in the film Hotel Rwanda. As in the film, the hotel attracts a largely business clientele, but its location also makes it a good base for exploring the Rwandan capital. Walking ...
Read more about Hotel des Mille Collines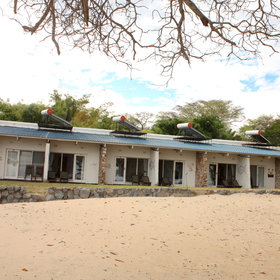 Chintheche Inn
|
25%
|


The simple Chintheche Inn, owned and managed by Wilderness Safaris, is a relaxed beach lodge on the western shore of Lake Malawi, Africa's third-largest lake. This northern part of the Malawi lakeshore is very green and lush, dotted with fishing villages and with endless sandy beaches...
Read more about Chintheche Inn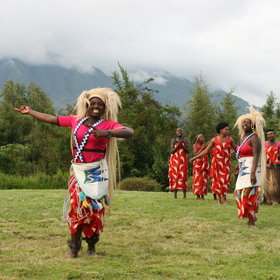 Mountain Gorilla View Lodge
|
25%
|


Mountain Gorilla View Lodge, previously called Gorilla Mountain View Lodge, is located on the slopes of Rwanda's Mount Sabyinyo. A good mid-range hotel set in spacious grounds, it has beautiful views of the surrounding volcanoes and is only a 15-minute drive from the headquarters ...
Read more about Mountain Gorilla View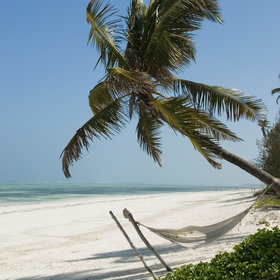 Breezes Beach Club
|
25%
|

Breezes Beach Club occupies a lovely stretch of beach along the Michamvi Peninsula. Compared with many other Zanzibar lodges that we feature, it is a large (70 rooms) place, but being family-run it is less commercial than some of the international-style resorts that can be found here...
Read more about Breezes Beach Club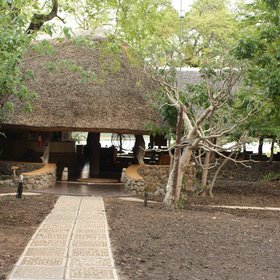 Mvuu Camp
|
25%
|


The family-friendly Mvuu Camp is located right on the banks of the Shire River, in the Liwonde National Park, and caters for the more budget-conscious traveller. Mvuu Camp is close to its more luxurious sister camp, Mvuu Lodge, which offers the same activities. Elephant, ...
Read more about Mvuu Camp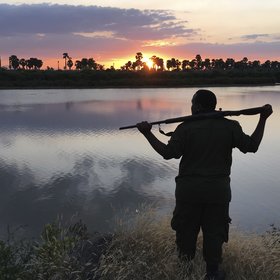 Selous Impala Camp
|
25%
|


Selous Impala Camp is situated on a wooded stretch of the stunning Rufiji River within the Selous Game Reserve. Simply though stylishly designed, it offers a varied safari experience. Selous Impala's breezy lounge and dining area sit on spacious wooden decking with spectacular ...
Read more about Impala Camp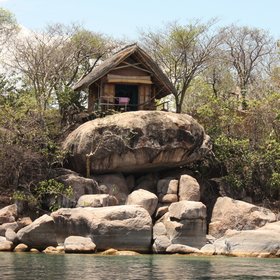 Mumbo Island
|
25%
|


Mumbo Island Camp is a small sustainable eco-camp located on Mumbo Island - ten kilometres off Cape Maclear on Lake Malawi. It is located within the Lake Malawi National Park and is reached by a gentle 45-minute boat ride in a traditional wooden fishing boat. The island ...
Read more about Mumbo Island