Useful links featuring The Norfolk Hotel

Download a PDF...
To read what we say in our brochure, click on the link to download the brochure section including The Norfolk Hotel. To save a copy onto your computer, right-click on the link and select 'Save Target as...'.
The Norfolk Hotel is often combined with:
Sort by:
Name


|
% of trips


|
Traveller's rating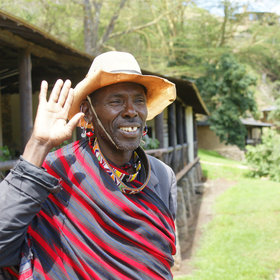 The Emakoko
|
60%
|


A new, upmarket, owner-managed lodge, opened at the beginning of 2012, The Emakoko straddles the southern boundary of Nairobi National Park, marked by the gorge of the Mbagathi River in an area where three rivers converge. The lodge has the national park's much underrated ...
Read more about The Emakoko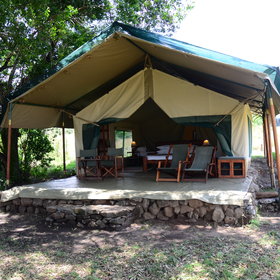 Kicheche Mara
|
40%
|


Kicheche Mara is a relatively small, well-designed and very well run bushcamp in Acacia Valley, stretched out above the Olare Orok stream in Mara North Conservancy. It has just eight tents, with a real bush feel and no fence separating it from the surrounding wildlife. Kicheche ...
Read more about Kicheche Mara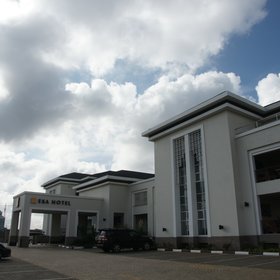 Eka Hotel
|
20%
|


This business-class hotel on the Mombasa highway is one of the closest in the capital to Nairobi Jomo Kenyatta International Airport – 12km away. Opened in 2012, it has a modern, functional style, late bar, and excellent buffet breakfasts. Arriving at the Eka, your vehicle ...
Read more about Eka Hotel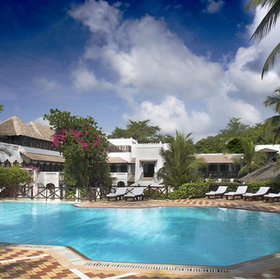 Serena Beach Resort
|
20%
Dating from the 1970s, this 164-room hotel is part of the international Serena Hotels group owned by the Aga Khan Fund for Economic Development. There are plenty of facilities here and the location is reasonably close to Mombasa island and Mombasa airport without being ...
Read more about Serena Beach Resort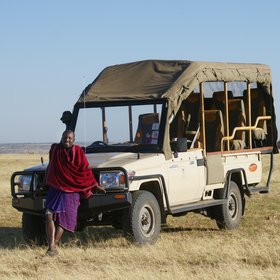 Porini Lion Camp
|
20%
|


In a riverbank location in the Olare Motorogi Conservancy, Porini Lion Camp is a traditionally styled tented camp in one of the Mara region's most successful community-owned wildlife conservancies. Just north of the Maasai Mara National Reserve, the Olare Orok Conservancy ...
Read more about Porini Lion Camp
Saruni Samburu
|
20%
|


Saruni Samburu is a luxury lodge that sits atop a vast red rock in the private Kalama Conservancy, north of the Samburu National Reserve. It's the sister lodge of co-owned Saruni Mara. In easy reach for game drives and with spectacular views overlooking this famous wildlife ...
Read more about Saruni Samburu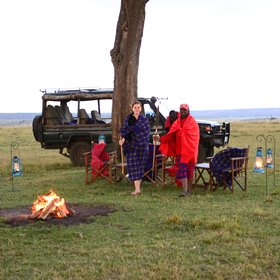 Offbeat Mara
|
20%
|


Located in the quiet Mara North Conservancy, Offbeat Mara sits near the Olare Orok River and is nestled into the bush so discreetly that you can barely see it once you are outside of camp. It's small, comfortable and unfenced: an authentic tented camp. The Offbeat lion ...
Read more about Offbeat Mara
Kicheche Bush Camp
|
20%
|

Located in the quiet Olare Motorogi Conservancy and with only six tents dotted through the bush, Kicheche Bush Camp is an intimate tented camp owned in partnership with photographer Paul Goldstein. As a result, there is a keen focus on wildlife viewing and photography here, ...
Read more about Kicheche Bush Camp
Sirikoi
|
20%
|


Sirikoi is a luxury safari camp and lodge, located by a game-rich waterhole in a private, 7000 acre (28-square-kilometre) area of the 250-square-kilometre Lewa Wildlife Conservancy, in south-eastern Laikipia. With only a handful of tents it aims to offer a very high-quality, ...
Read more about Sirikoi
Gorilla Mountain View Lodge
|
20%
|


The newest mid-range hotel in the Volcanoes National Park is the Gorilla Mountain View Lodge. The owners of the lodge are the former owners of the Mountain Gorilla's Nest. The Gorilla Mountain View Lodge has 20 individual cottages constructed out of brick and tile – another ...
Read more about Gorilla Mountain View
Kigali Serena Hotel
|
20%
|


Serena Hotels took over the operation of Kigali InterContinental Hotel on 1st February 2007, renaming it the Kigali Serena Hotel. They extensively renovated it into a large up-market hotel with plenty of modern facilities. Located just 10 kilometers from Kigali airport, ...
Read more about Kigali Serena Hotel
Nyungwe Forest Lodge
|
20%
|

***STOP PRESS*** Nyungwe Forest Lodge is due to close from February 2017 onwards while it is refurbished. There is currently no time line of when they plan to reopen. Nyungwe Forest Lodge lies on the edge of Rwanda's Nyungwe Rainforest National Park in the South-West of the country...
Read more about Nyungwe Forest Lodge