Useful links featuring Marsabit Lodge
Marsabit Lodge in the media
We often arrange African trips for top journalists and a few of the resultant articles are online. Pieces written about Marsabit Lodge include:
Kenya by Design
by Richard Trillo
Published in Travel Kenya, Travel Africa Magazine, p.8-21 on 1 May 2013
See our articles page for more pieces about our trips and safaris
Marsabit Lodge is often combined with:
Sort by:
Name


|
% of trips


|
Traveller's rating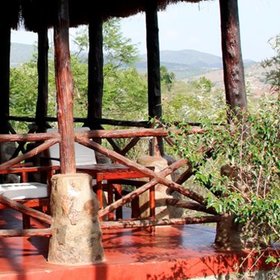 Ngari Hill Ecolodge
|
100%
|


Outside the remote town of Maralal, Ngari Hill Ecolodge is the best accommodation in the area and the only full-service lodge in northern Kenya between Laikipia and Lake Turkana. Since the demise of the much lamented Maralal Safari Lodge, this Dutch-owned lodge has stepped ...
Read more about Ngari Hill Ecolodge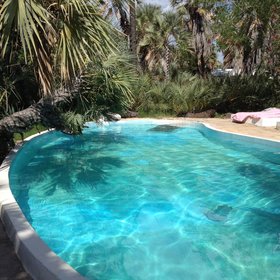 Oasis Lodge
|
100%
|

Overlooking the southern shore of Lake Turkana, this long-established fishing lodge and caravanserai set on a low bluff in the village of Loiyangalani, offers simple accommodation, a bar, restaurant and two small swimming pools. For years, Oasis Lodge managed to maintain ...
Read more about Oasis Lodge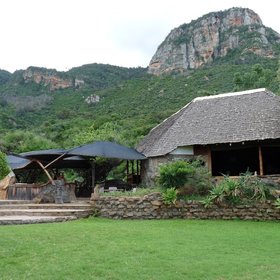 Desert Rose
|
50%
|

Kenya's northernmost luxury lodge, Desert Rose perches in a dramatic setting amid dense forest and jungle foliage in the towering landscapes of Mount Nyiru, 50km south of Lake Turkana. The lodge was built by Dick Hedges, who pioneered budget safaris in Kenya. Although ...
Read more about Desert Rose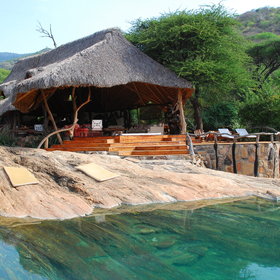 Sarara
|
50%
|


First set up as a mobile camp in 1997, Sarara was rebuilt in 2008 as a permanent luxury tented camp. It lies on the edge of the Mathews Range in the Namunyak Conservancy, which covers more than 340km² and has a variety of wildlife. The name Sarara means 'meeting place': ...
Read more about Sarara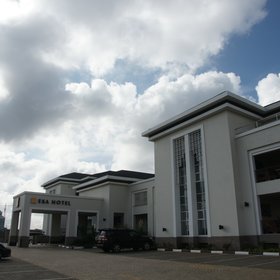 Eka Hotel
|
50%
|


This business-class hotel on the Mombasa highway is one of the closest in the capital to Nairobi Jomo Kenyatta International Airport – 12km away. Opened in 2012, it has a modern, functional style, late bar, and excellent buffet breakfasts. Arriving at the Eka, your vehicle ...
Read more about Eka Hotel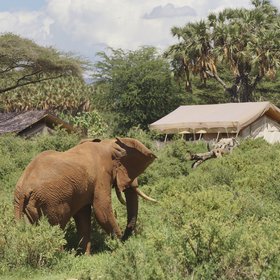 Elephant Bedroom
|
50%
|

Elephant Bedroom is located deep in the heart of the Samburu National Reserve on a lovely stretch of the Ewaso Nyiro River – where game viewing is at its best. It opened in 2008 and offers relatively luxurious tented accommodation in a shady grove of acacias and doum palms...
Read more about Elephant Bedroom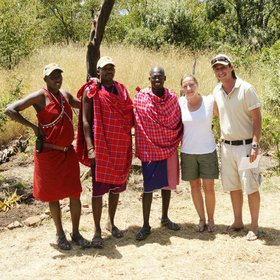 Encounter Mara
|
50%
|


Encounter Mara is a classic tented camp, opened in 2011. It is tucked in a shady forest of orange-leaf croton and Euclea trees on the edge of a vast open plain in the recently created Mara Naboisho Conservancy. There are no permanent structures at the camp and thus never ...
Read more about Encounter Mara
Loisaba Tented Camp
|
50%
|

A bush fire tore through the original, multi-award-winning Loisaba in 2013, devastating the property. In 2016 Loisaba Tented Camp re-opened as a high-end lodge of tented rooms, with uninterrupted views of Mount Kenya. The lodge is surrounded by the 56,0000 acres (227km²) ...
Read more about Loisaba Tented Camp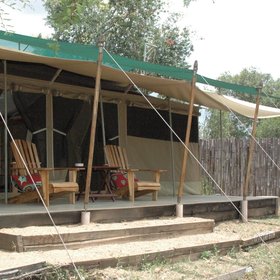 Ol Pejeta Bush Camp
|
50%
|


Ol Pejeta Bush Camp is an informal, rustic-style bush camp on the banks of the Ewaso Nyiro River in the northern part of the Ol Pejeta Conservancy, in southern Laikipia. The central area at Ol Pejeta Bush Camp was built in 2016 and is a large, tan, concrete structure that ...
Read more about Ol Pejeta Bush Camp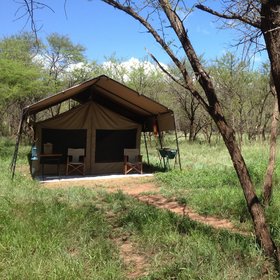 Kati Kati Camp
|
50%
|


Kati Kati Camp is a simple tented camp located in the central Serengeti in Tanzania, near to Seronera. This area of the Serengeti has reliably good game viewing throughout the year, and is a great place to look for cheetah on the vast open plains. There are 11 tents at ...
Read more about Kati Kati Camp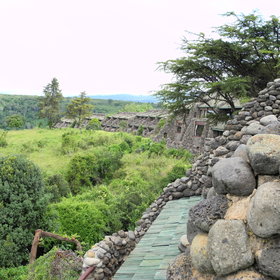 Ngorongoro Serena Safari Lodge
|
50%
|

The Ngorongoro Serena Safari Lodge is a 75-room hotel, built in 1996, with a truly marvelous location: it's built into the western rim of Tanzania's UNESCO-listed Ngorongoro Crater. It's usually used as a base for visits into the crater, and has views of the magnificent ...
Read more about Ngorongoro Serena